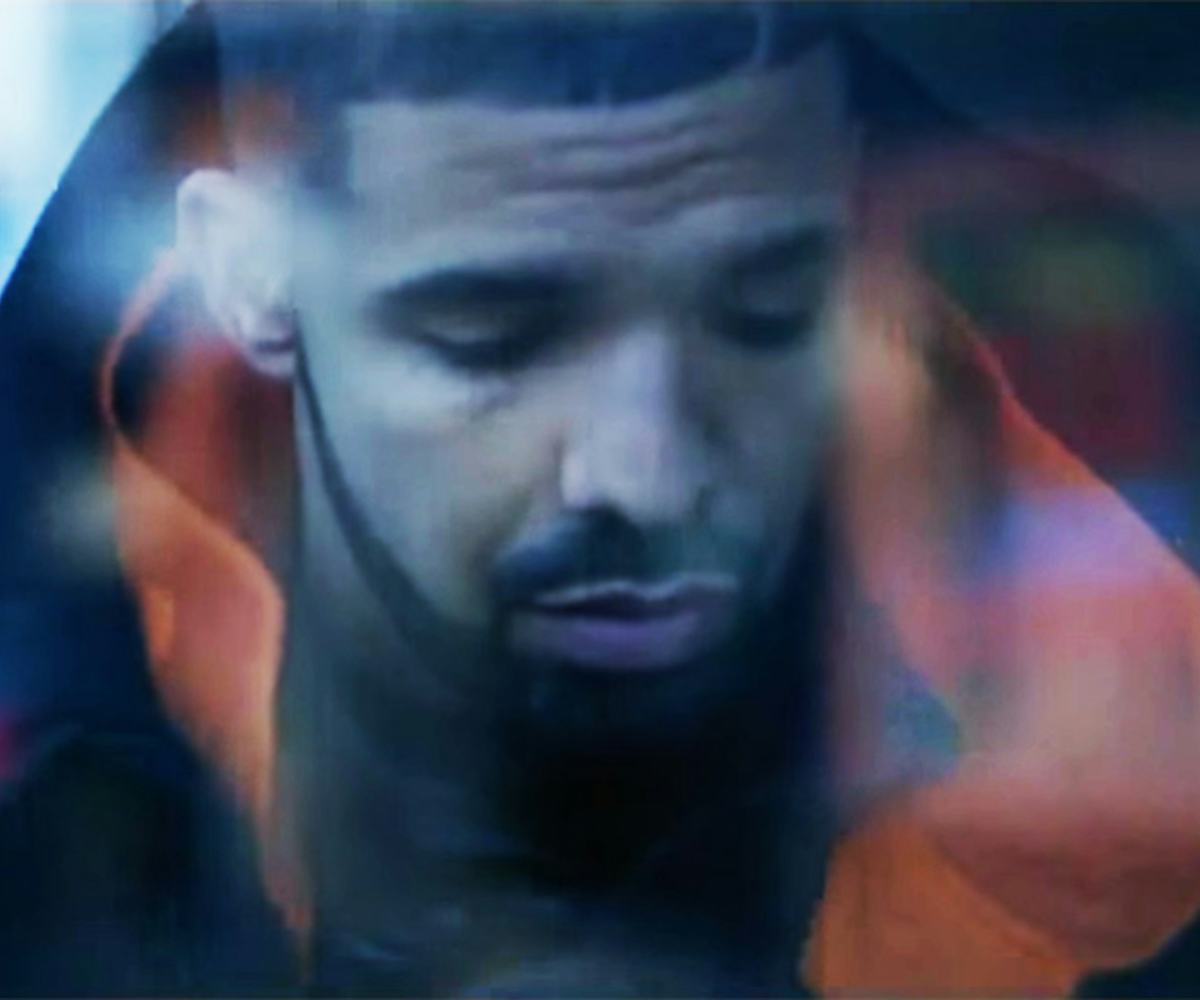 Photo: via OctobersVeryOwn.
Here's The "Hotling Bling" Remix Every Emo Kid Will Identify With
we've reached peak "hotling bling"
Just when you thought the "Hotline Bling" meme-ness was over, here comes the MySpace remix no one asked for, but definitely needed.
Electro-dance-pop artist Social Repose ran through the scene with Drake's runaway hit. He tackled basically every genre of music MySpace made into a thing. (Love you, Fueled By Ramen.) Now, we can truly emote to "Hotline Bling." Hell, we can scream into the deep, dark void to his tune if we want. Afterwards, we can blog about our experience on our LiveJournal. Now, the outfit Social Repose has chosen is interesting; that headdress isn't okay in our books, and probably was donned to make him into some sort of alien creature, but that's not really an excuse. We're sharing this because of the nostalgia for a time gone by. It's thanks to this video we've unearthed our library of The Medic Droid, Cute Is What We Aim For, Linkin Park, and Saosin. To put a Panic! at the Disco spin on it, "Hotline Bling" is now "Call Me On My Phone, Then We'll Talk." We'd mosh to that. Thnks fr th Mmrs, Social Repose.