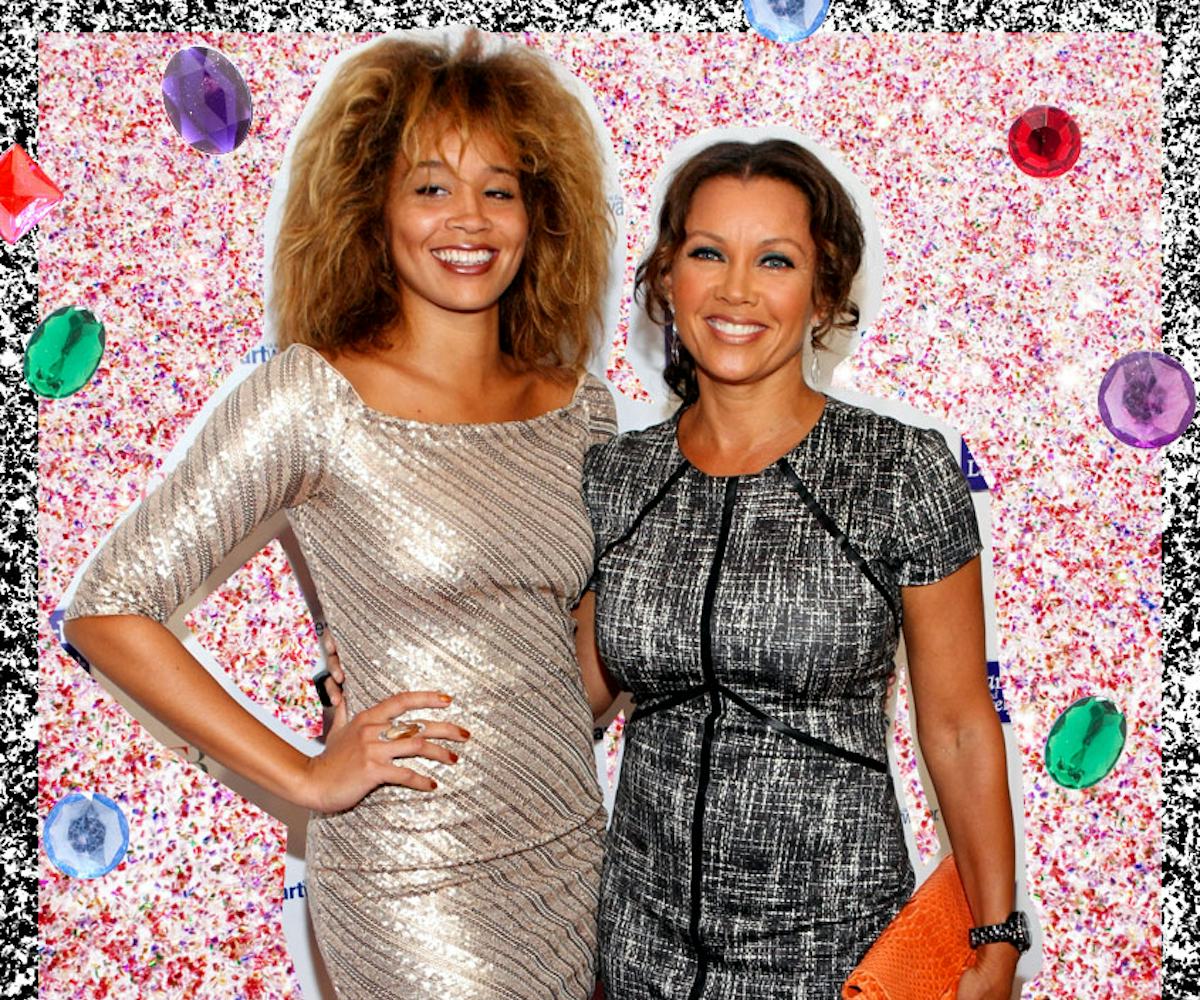 13 sexy celeb offspring who aren't famous
Being the kid of a famous person is a total head trip. Not only are your parents part of the public consciousness, but even when you're not famous, you kind of are. That's exactly the limbo these thirteen celebrity kids fall into. Oh, and they're also really good looking. 
want more internet tasty goodness?
Alaia Baldwin Is Forging Her Own Legacy
Scott Eastwood's Career Is Surging on His Own Terms
Shailene Woodley Is Puttting Up a Good Fight
Billie Lourd
Yep, your favorite Scream Queen is a celebrity kid. When your dad is the managing director of one of the biggest talent agencies in Hollywood, and your mom is none other than Princess Leia, it's only a matter of time before you join the family business. Carrie Fisher's daughter even has a rumored role in Star Wars: The Force Awakens.
Mavis Spencer
Unless you're a horseback riding aficionado, you've probably never heard of this gorgeous, expert equestrian. Mavis Spencer loved riding horses so much that she dropped out of Columbia University to pursue equestrianism full time. We're not sure how her mom, actress Alfre Woodard feels about that, but we say live your dreams, girl!
Ray Nicholson
Google Image search Ray Nicholson and you'll see a bunch of pictures of a chubby kid who at one point dealt with a mild case of acne. You'll also see him at many L.A. Lakers games, sitting courtside next to his dad, Jack. Ray, who's got some credits as an assistant director under his belt, has since grown into a rugged handsomeness complete with that trademark killer smile.  
Chelsea Tyler
If you happened to be at our SXStyle closing party in Austin last week, you might have caught Chelsea Tyler on stage as one half of electro-pop duo, Kaneholler. What you might not have realized is that Tyler, who went to art school in Boston and has modeled in the past—was following in dad Steven Tyler's footsteps.
Shayne and Bria Murphy
Eddie Murphy does not look like the kind of dad who'd welcome male attention towards his daughters (but then again what dad would?), so he should have thought twice before marrying a model and having stunning daughters who are also models. Shayne, 19, and Bria, 24, can be seen online in various states of undress and have aspirations for superstardom, which probably makes dad super, super happy.
Indio Johnson
Most people know Robert Downey Jr.'s son (mom is Deborah Falconer) from an unfortunate drug arrest last year, but the 21-year-old also fronts a blues-rock band called The Seems, whose debut single "Buysexual" garnered some interest when it was released a few years ago. According to their official site, a debut EP is on the horizon.
Jillian Hervey
Some of you might already be fans of Jillian Hervey's neo-soul duo Lion Babe, and why wouldn't you be? They're awesome. But did you know that Hervey's mom is former beauty queen and legendary diva Vanessa Williams? That might explain those looks—and that voice.
Rainey Qualley
A few years ago, there was a minor internet uproar when everyone noticed that Andie McDowell had a couple of stunning daughters. One of those daughters—Margaret—went on to star in HBO's The Leftovers, while Rainey trained in New York as an actress and has been featured in Vogue. 
O'Shea Jackson Jr.
Acting skills aside, this 24 year old looks so much like dad Ice Cube that he was the only logical choice to portray the legendary rapper in this summer's N.W.A. biopic Straight Outta Compton. And in a strong case for the "like father, like son" argument, he also raps.
Corinne Foxx
Corinne Foxx will be recognizable to eagle-eyed red carpet watchers, as she often accompanies dad Jamie to award shows. In fact, at the 2014 MTV Movie Awards, he called out his daughter who was sitting in the audience, and when the camera cut to a very embarrassed Corinne, her social media following went nuclear almost immediately. For now she's living a semi-normal life as a student at USC, but something tells us that will change very soon.
Emma Kathleen Ferrer
While her parents might not be famous, this model's grandmother is as famous as famous gets. Does the name Audrey Hepburn ring a bell? Ferrer, whose grandfather is the great American director Mel Ferrer, made waves when she appeared on the cover of Harpers Bazaar in August 2014, but, at the moment, the camera lens is secondary to her studies as the Florence Academy of Art.
Zelda Williams
Zelda Williams became widely known under heartbreaking circumstances. After her father, the late Robin Williams, committed suicide last year, his daughter penned a beautiful remembrance of her beloved dad that went viral. Zelda, who was named after the princess in Nintendo's Legend of Zelda franchise—her dad was a gaming fanatic—has lived up to her namesake, appearing in commercials for Nintendo while pursuing her true passion as a writer.