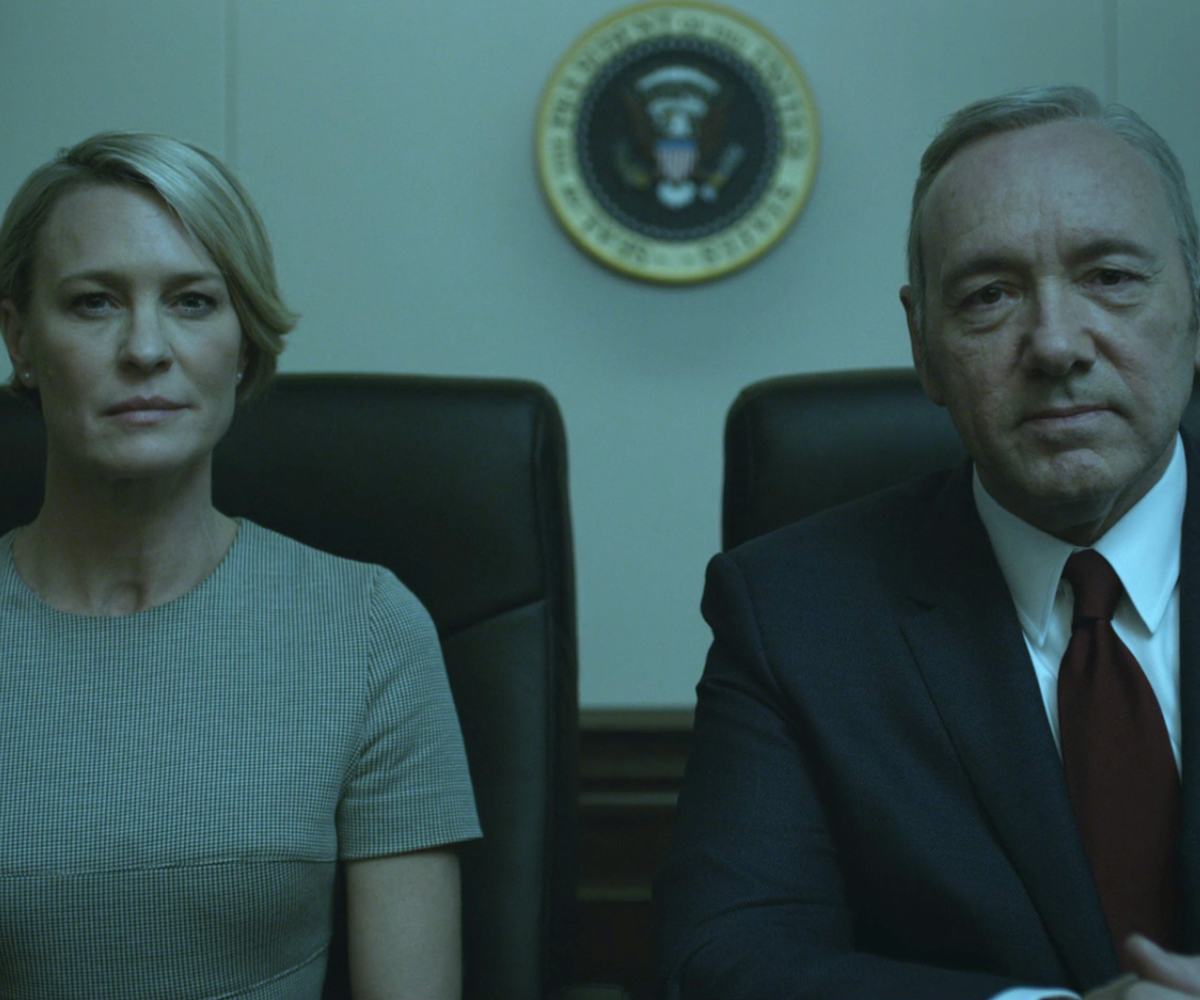 Photo courtesy of Netflix
'House Of Cards' Drops Its First Trailer Ahead Of Trump's Inauguration
Just as Donald Trump's presidential inauguration was about to begin, Netflix was all like, "Okay. Let's do it to 'em."
Almost like this:
But, like clockwork, the streaming platform dropped the first teaser for House of Cards' fifth season. "We bring the terror," read the Twitter announcement, harping back to season four's final words. How appropo. The chilling 28-second clip features children reciting the Pledge of Allegiance as the camera zooms out on an upside-down American flag billowing in stormy weather. If that ain't an omen for the next four years, then I don't know what is. Democracy, as Frank Underwood says, is so overrated.
The last we saw of Frank and Claire Underwood, the nation was in a state of crisis. The couple's schemes were being exposed and many a fourth wall was being broken. We'll have to wait for some time to see what happens next, though, as season five of House of Cards won't be available to stream until May 30.