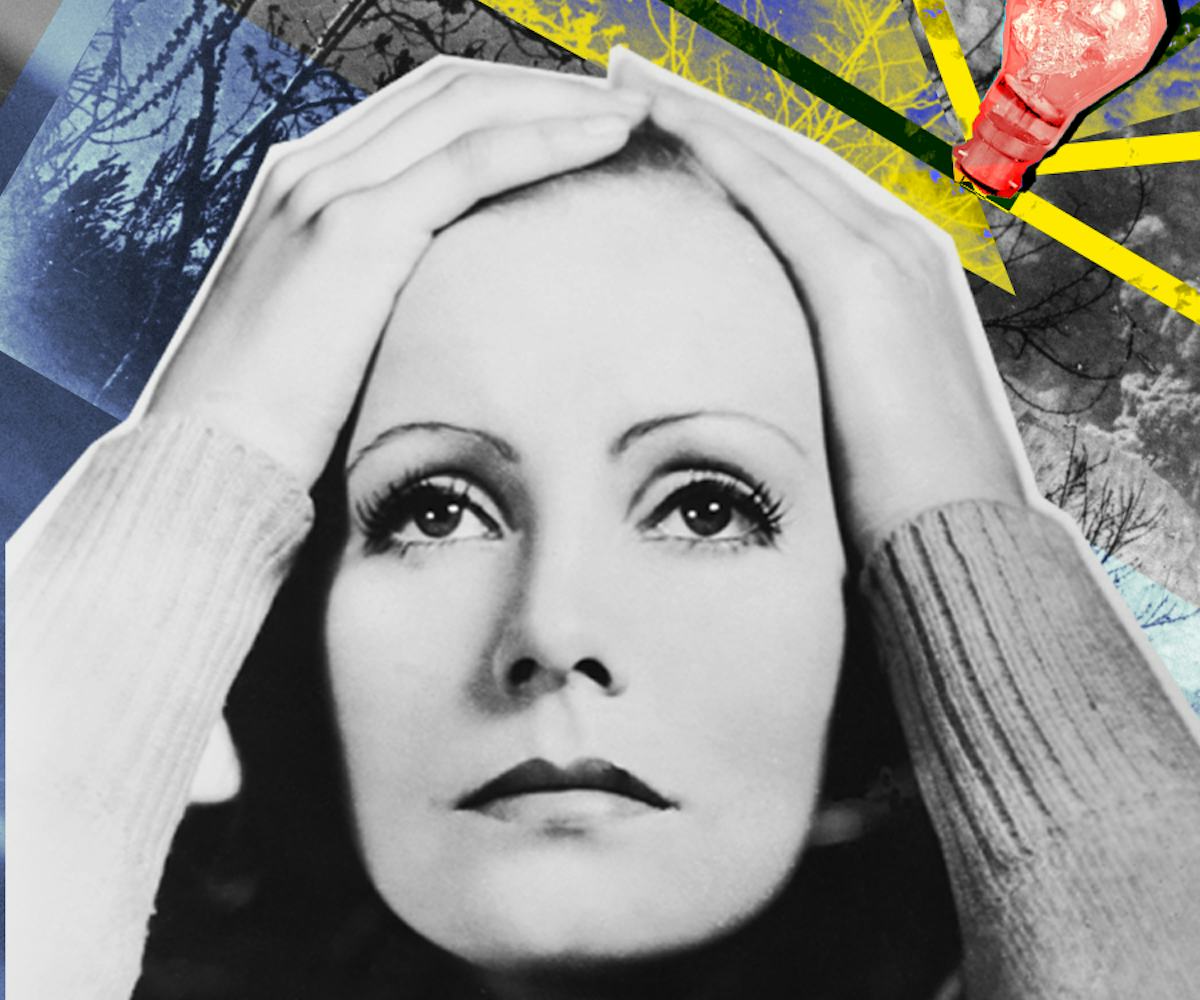 Collage photos via Getty Images
15 Artists Answer: How Has Exploring Creativity Helped You Find Your Identity
From Christine and the Queens to Big Freedia
Whether we consciously realize it or not, our every action shapes us in some way, be it big or small, and helps us learn a little bit more about ourselves. And the human impulse to create is perhaps among the most telling. We don't create or absorb art out of the need for survival, although it may sometimes feel like it—we do it because it helps us become more connected to the people around us and most importantly, our true identities.
Ahead, we ask 15 artists about the impact of creativity and self-expression in relation to their identity.
Christine and the Queens, musician
I think my creativity helped me accept the fact that my identity was fluid and constantly moving. Thanks to my creativity, thanks to the dancing, to the writing and singing—which are tools to basically shapeshift—you get to actually be this neutral energy. I'm not sure about my identity, but I'm writing myself many roles to play, many characters, many desires, and I get to be everything and nothing at the same time. So I thank my creativity all the time; without it I would probably feel terrible to be who I am, when I don't even know who I am.
Kay Kasparhauser of The Prettiots, musician
Exploring my creativity is what has given me my identity. Finding my identity has been more about the process of exploring my creativity than any thing else, more so than the creativity itself. Through exploring and learning and trying and failing at all different kinds of creative endeavors, I have met every friend that I hold dear and learned everything I know about life.
Adam J. Kurtz, illustrator + author
I think it's the opposite—exploring my identity has helped me find my creativity. It's hard to communicate or evoke a feeling when you don't know how you feel. By figuring out who I am and what I care about, I'm able to share parts of that experience through creative work, whether it's illustration, writing, or some combination of both.
Big Freedia, Queen Diva
Finding who I was came from honing my craft and embracing it. It helped to create who I came to be. Also, growing up in New Orleans and being around the people I grew up with around helped support my identity and who I am now.
Aza Ziegler, designer of Calle del Mar
Creativity is my identity. I use my creativity as a medium to explore different facets of myself. Everything that I am attracted to, whether it is a color or a fabrication, or a vintage sample, goes into my inner "inspiration blender," and manifests in one of my designs. Everything I create is part of my identity and reflects my creativity—so shaping one in the other wouldn't be accurate.
Eliot Sumner, musician
I've struggled quite a bit with everyday life. I'm quite a nervous, shy person, but when I'm on the road with my band, we're all such good friends and we just play music, and I feel like I have a place in the world. I think that's how it's made me feel like that.
Justine Skye, musician
I'm only 20 years old, so I'm discovering who I am every day. Every time I get into the studio, there's a different vibe; I'm a different Justine. I just continue to grow. Every experience that I have goes into my music. Every heartbreak, every argument I go through with a friend or family member is going into this and I'm learning from it all. Even every party I go to, something new is happening and a new element is being brought into my life.
Alicia Bognanno + Reece Lazarus of Bully, musicians
Alicia Bognanno: I can't say particularly how, but just that I know that it really has helped. When I am on stage, I feel the most comfortable and my most confident. There aren't a whole lot of other situations in my life where I feel like that.
Reece Lazarus: I make a lot of decisions with my instincts, and I think I would attribute that to my creative side.
Andy Simmonds, illustrator
I experience things visually. It's how I best learn and how I best communicate. And so making art is both me processing feelings as well as sharing my experience. And after coming out, it became my vessel to explore my sexuality and re-find myself. In essence, to find my identity.
Jonathan Graves of Corbu, musician
I think you have have to want to find your identity to be able to find it. It's really valuable to study the artists you love and learn from them. I took a film class once, and it taught me to break things down and ask, "Why does this make me feel the way it makes me feel? How is it doing that?" There was a point where I hated all the music I was making, so I spent a long time dissecting everything I loved and trying to see how it worked. 
Aside from music, I tried to find inspiration in movies I loved, art, architecture, video games, whatever. I read a lot of interviews and learned how different artists approached things. It gave me a clear idea of what I wanted to be, and it all sort of "clicked" when I started writing again. It gave me a set of tools I could use when I got stuck, and those tools were all chosen by me for the kind of feeling I wanted to create.
Overall, I've learned that the most powerful thing you can do is limit your palette to the sounds, colors, or elements you love the most, and then use them in every possible way you can imagine. That's how you build a body of work that sounds or looks like "you."
Jordan Topf of Mainland, musician
I started writing songs and playing music from a pretty young age in my hometown of Santa Cruz, California. There were surfers and there were skaters. I chose to hang with the skater weirdo art-punks who showed me cool records. So writing poetry down and jamming on guitar as a teenager gave me a fun outlet to express the feels and get my angst out. The songs Mainland writes are about what's happening in our everyday lives. It's crazy how vulnerable we get with the music but that's what it's all about for us. Having fun, expressing ourselves, and bashing on guitars. When it comes to Mainland, the music is unapologetically ourselves, it's our stories. The music, photos, lyrics, and clothing, is all a part of our raw identity.
Samantha Gongol of Marian Hill, musician
I had my foot in acting a little bit. I still had my foot in film scoring a little bit. I still had my foot in writing musical theater a little bit. I had a lot of different artistic things going on. I had different struggles with each of them. Then when this started really taking off, it was just more and more, "This is what I do, this is really what I'm good at." The better I got at it and the more time I spent doing it, the more comfortable I felt in myself. I think it really shaped my identity to be like, "This is my thing."
William Hehir + Mandy Lee of Misterwives, band
William Hehir: I'm surrounded by five people that I admire the most. It's all these creative minds working together, so it kind of forces you to be the best version of yourself and push yourself beyond a comfort zone. Trying to work on my own creativity by being inspired by those around me has taught me to do some shit that I definitely wouldn't have done in a past life.
Mandy Lee: You just let your imagination go, and that's the beauty of creating music, especially with your best friends. It's just the most fun thing ever. Be creative! Put down your phone, and go to an arts and crafts store, or pick up an instrument—it's the greatest thing you can do with your life.