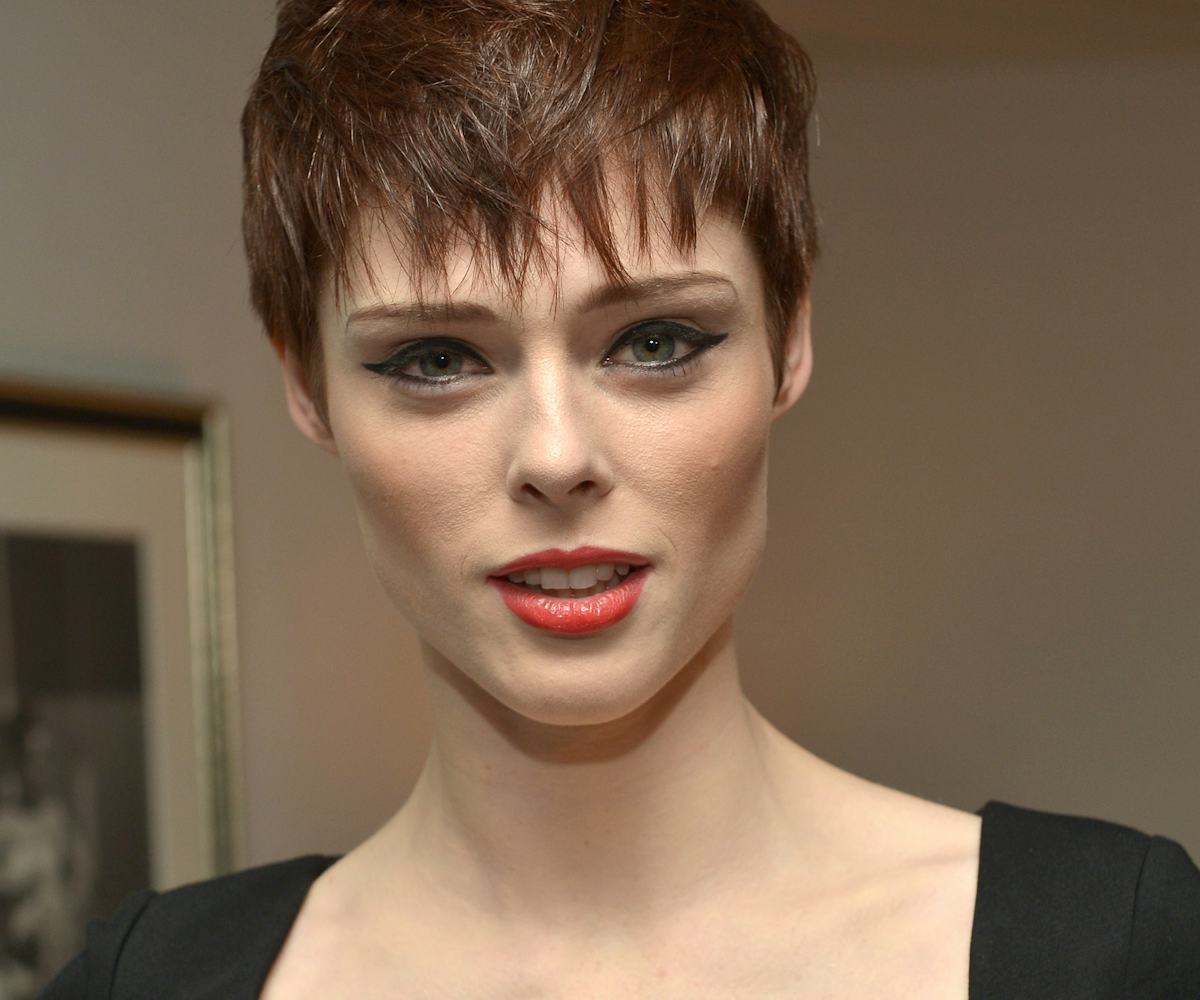 photo by getty images
beauty queen: coco rocha
the secret to rocking a pixie cut.
By now it's feeling a little all pixie cut, all the time here at the NYLON office. From Beyonce to Jennifer Lawrence to Coco Rocha (not to mention our eternal icons, like Winona Ryder and Audrey Hepburn), office conversation is as likely to veer into "Wait, do you think I could pull it off?" territory as it is towards "So what are we getting for lunch?"
If you've already read our guide to getting a pixie cut (which, ahem, you should) and already made the decision to get the chop, the only remaining question is: What to do once you've gone shorty?
There are a million different ways to style a pixie cut, but our recent favorite is Rocha, who eschews the soccer mom look (sorry, J.Law) in favor of something cool and '90s. We caught up with Anh Co Tran, who cut and styled her right before the supermodel attended the launch of the Banana Republic x L'Wren Scott collection, to find out the easy trick to making your brand new pixie cut look good once you leave the salon. "We took it a step further and added more texture and movement, which will get her more versatility when styling," explains Tran, adding, "The look was inspired from the '90s--it's always fun to get inspiration from the past, but make it current."
SMOOTH IT: Oribe Foundation Mist - $23
"I first applied some Oribe Foundation Mist spray into her hair to protect it from the heat, and then I smoothed it with a small round brush. Make sure that the hair on the sides and back are blow-dried back and forth to create movement. After the sides and back are dry, then apply the same process to the top, smoothing it out but not making it too straight."
TEXTURE IT: Oribe Fiber Groom Elastic Texture Paste - $29
"After the hair is completely dry, apply some Oribe Fiber Groom. Be conservative with the product when using it--it's always better to use less at first and then more if needed. I think it's always best to layer on the products; work this one back and forth for even distribution."
CHECK IT: Oribe Superfine Strong Hairspray - $36
"After the hair is complete, apply some Oribe Superfine Strong to seal in the look. And last but not least, step back and see what the overall hair looks like!"