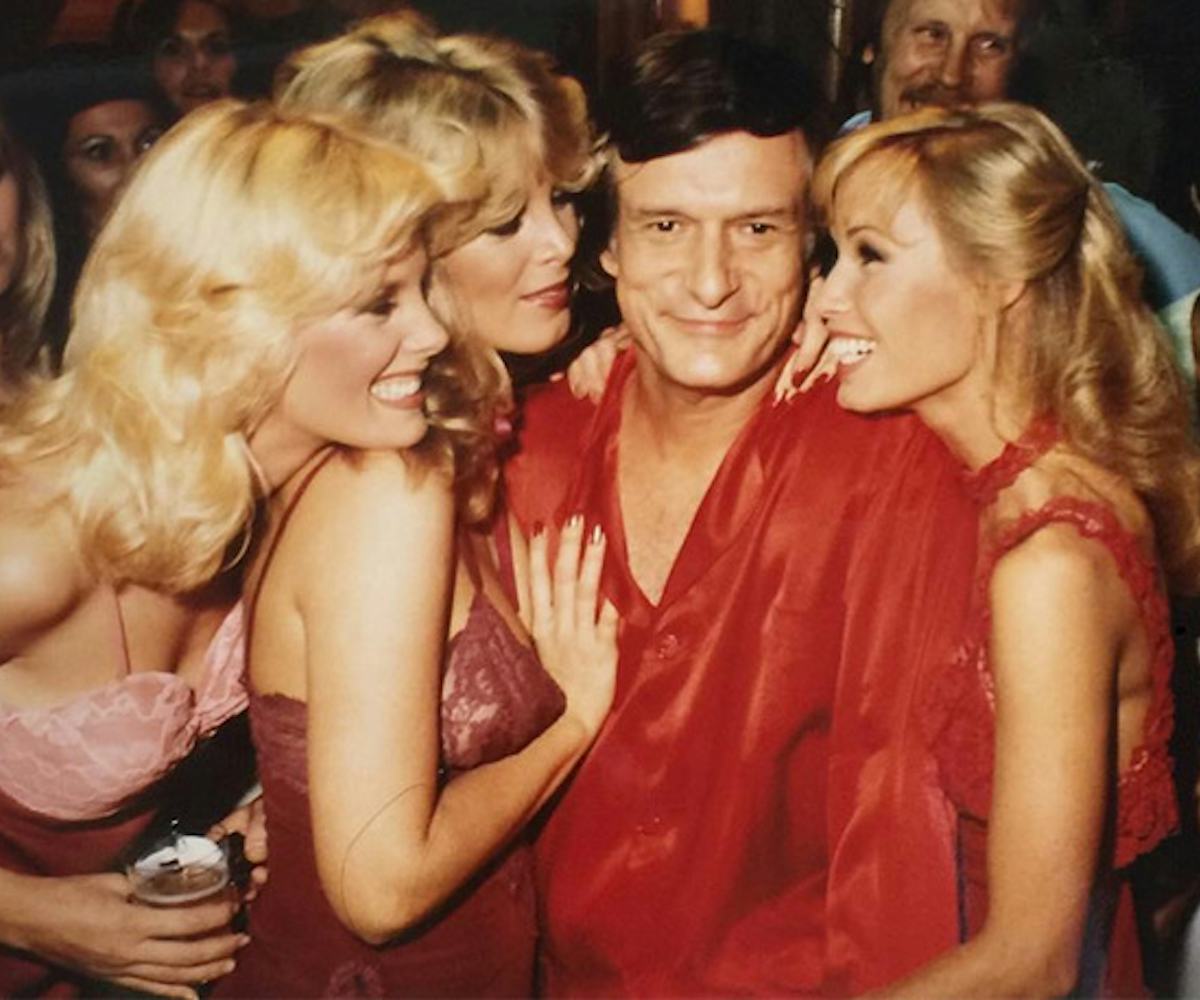 Image via Instagram/@HughHefner
Following Hugh Hefner's Death, People Are Divided Over His Legacy
"He created a private playground for predators"
Hugh Hefner, founder of Playboy, died Wednesday night, and a lot of people have mixed emotions. While Hefner was the face of a sex-positive movement,
,
, and
, he was also the man behind arguably one of the most anti-feminist publications in history, and has even been accused of helping
Bill Cosby drug and sexually assault a teenage girl
at the Playboy Mansion.
After his death, critics and fans of Hefner shared their feelings about his passing and controversial legacy. 
"RIP to the legendary Hugh Hefner!" Kim Kardashian West tweeted. "I'm so honored to have been a part of the Playboy team! You will be greatly missed!"
"He created a private playground for predators and conflated male desire with social freedom," development executive at Viceland, Tracie Egan Morrissey, wrote on Instagram. 
"If you don't know what Hugh Hefner did for civil rights in the '60s, you should take [the] opportunity now to learn," someone wrote. 
"It's also fair to say Hugh Hefner was a huge enabler of our current culture of toxic masculinity, even if, perhaps, unintentionally," writer Charles Clymer tweeted. 
"Hugh Hefner was a GIANT in publishing, journalism, free speech & civil rights," Larry King wrote. "He was a true original, and he was my friend. Rest well Hef."
"Hugh Hefner was not great," someone wrote. "Hugh Hefner was a sleazeball who made millions from the objectification of women. How can anyone celebrate him?"
A lot of people acknowledged the complexity of Hefner's legacy and how it's not black and white. 
"Hugh Hefner is rightly remembered for rebelling against right wing moralism before most people, but please don't forget he treated women like garbage to do it," author Jessica Valenti tweeted. 
Some people made jokes after Hefner's passing, which he probably would've appreciated. 
"I just hope Hugh Hefner didn't die doing what he loved, because that would have traumatized at least one poor young woman," Last Week Tonight writer Josh Gondelman wrote. 
"As per his wishes, Hugh Hefner's body will be left in a fort in the woods for other kids to find & pass around," comedian Patton Oswalt tweeted. 
While some things Hefner did are unforgivable and others deserve praise, screenwriter Joss Whedon summed it up nicely: