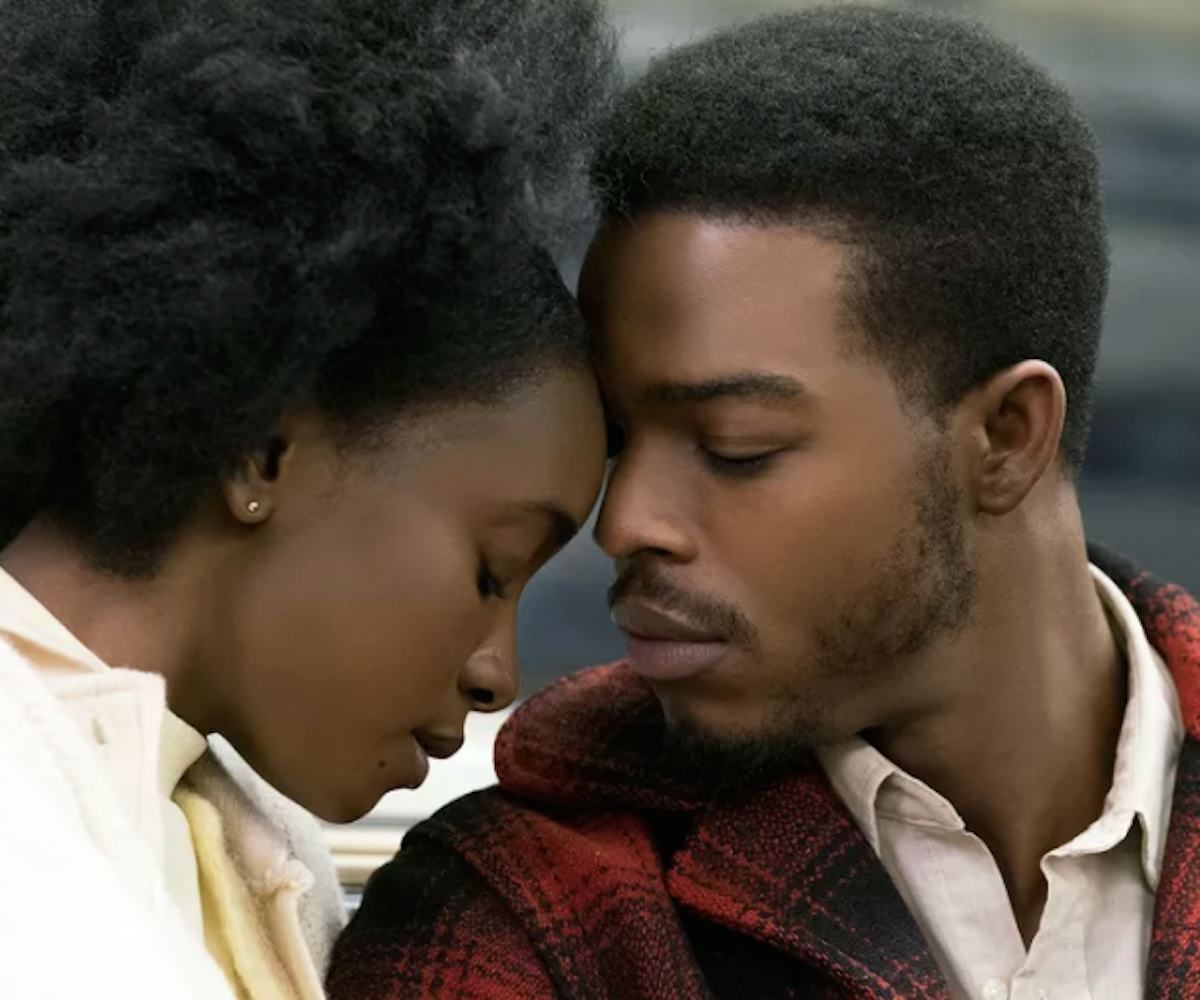 Photo Via Annapurna Pictures.
The Trailer For Barry Jenkins' New Film Offers A Heart-wrenching Look At Racial Injustice
'If Beale Street Could Talk' is adapted from James Baldwin's acclaimed novel
The official trailer for Moonlight's Barry Jenkins new film, If Beale Street Could Talk, is here, and—spoiler alert—it's an emotional one. Early reviews have already dubbed the film "extraordinary" and "devastating," and from this first trailer, we can see why.
Based on James Baldwin's acclaimed novel of the same name, Jenkins' film takes place in the 1970s and follows Tish (KiKi Layne) as she attempts to clear the name of her fiancé Fonny (Stephan James). Imprisoned for a crime he did not commit, the stakes are raised when Tish finds out that she's pregnant—a discovery that galvanizes her (and her family) to fight even harder for Fonny's freedom.  
But why adapt this story now? "I think right now we're living in a time and a moment where so many things he was writing about are incredibly relevant to the American soul," Jenkins told the AP earlier this year. "In this book you have the American soul reflected in a very pure love between two black people. From the very first moment to the moment I sat down to adapt it, that just always stayed with me." 
If Beale Street Could Talk is slated to premiere in theaters November 30. Watch the trailer in full, below.