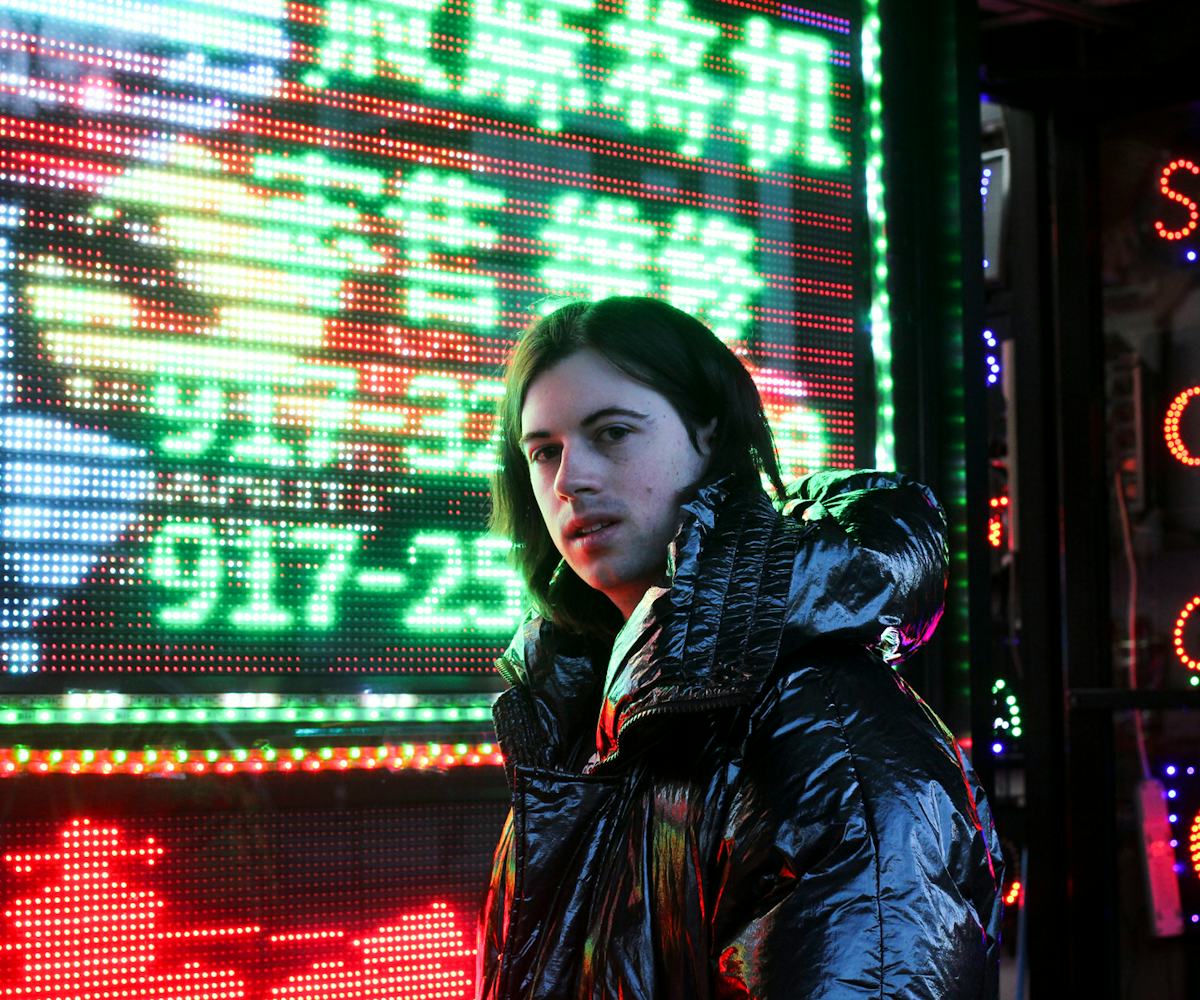 Photo by Connie Jang
Watch IMAGIST's Captivating Video For "Plastic Armor"
Mike McKeever's Instagram bio reads: "im·ag·ist (noun): 'that which presents an intellectual and emotional complex in an instant of time.'" This definition inspires McKeever's DIY shoegaze sound as electronic artist IMAGIST. Today, we're premiering his new video for "Plastic Armor."
McKeever's classical training at Columbia University might not be evident from IMAGIST's genre-defiance. But the limitless nature of electronic sounds is what drew him to music in the first place, and he's been influenced by a conglomeration of everything from Depeche Mode and J-pop to EDM and freestyle.
Featuring the vocals of YouTube cover star Bea Go, "Plastic Armor" has the makings of an underground club hit. The thumping track uncovers the dissonance accompanying nightlife. The idea came about when McKeever spotted the line "we are all fragile people" scrawled on the dirty bathroom wall of a bar. "I started thinking about the appearances everyone puts on in nightlife: They're liberating but are also thin-skinned—equally powerful and vulnerable," he says. "Plastic Armor" conveys the sincerity of this moment.
McKeever's vision was to capture the transformation he saw in Gothic Lolita-Harajuku subculture. Director LIL INTERNET—who directed Beyoncé's "No Angel" video—found the lifestyle equally captivating throughout the shooting process. "We set up the circumstances and then I just tried to capture it in as beautiful a way as possible," he said. "The fantasy really can be manifested in reality."
The hazy, Sofia Coppola-esque visuals of McKeever's video will have you transfixed. Watch it below, and keep IMAGIST on your radar.