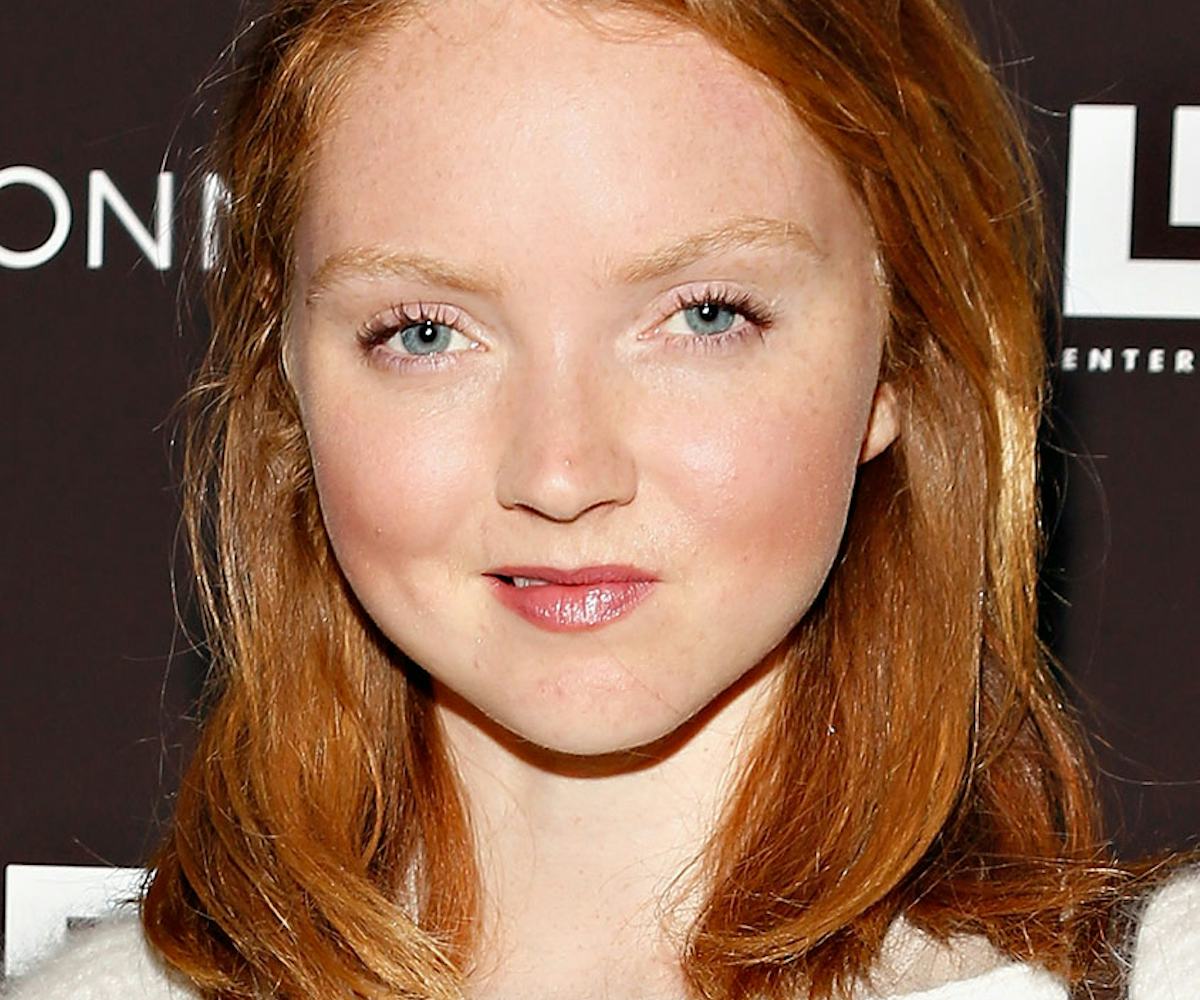 photo by getty images
model citizen: lily cole
the flame-haired model shares the deets on her new app.
Model, actress, and Cambridge grad--Lily Cole no doubt has an impressive resume. Now, with the launch of her app and website,
, Cole can add entrepreneur and all around do-gooder to her growing list of accomplishments. The concept is actually pretty simple and broken down on the homepage of the site: "Make a wish, take a wish, say thanks." Basically it's a platform for people to share wishes and grant other people's wishes, like a digital wish tree with the added bonus of wish gratification!
During a talk a the
Store SoHo with the ginger-haired model, we learned a few things about what inspired her new career path and what some of her own wishes are. Check out the 10 things we learned about Cole and her awesome project.
1. The idea was inspired by the wishing trees in Tokyo. 
2. Her Cambridge University thesis was just published as a book, Gabriel Orozco: Impossible Utopias.
3. The developers are currently working on taking the recycled bodies of ATM machines and turning them into public access points for people to make wishes and take on the wishes of others.
4. Cole's favorite person to follow? A is a 96-year-old woman. 
5. She hates the idea of censorship, so the only things that get taken down are obscene, illegal, or monetary wishes.
Plus we got the deets on some of her wishes: 
1. To go to space 
2. For everyone to come to her launch party (happening today in New York at Milk Studios!)
3. For a new bag because hers broke at the airport (wish granted!).
4. To learn how to cook
5. To learn how to graffiti
And here's the good news, all of her wishes are in the process of coming true or have already come true (well, maybe not the outer space one). So in the spirit of International Day of Happiness we suggest downloading the app and making a wish.