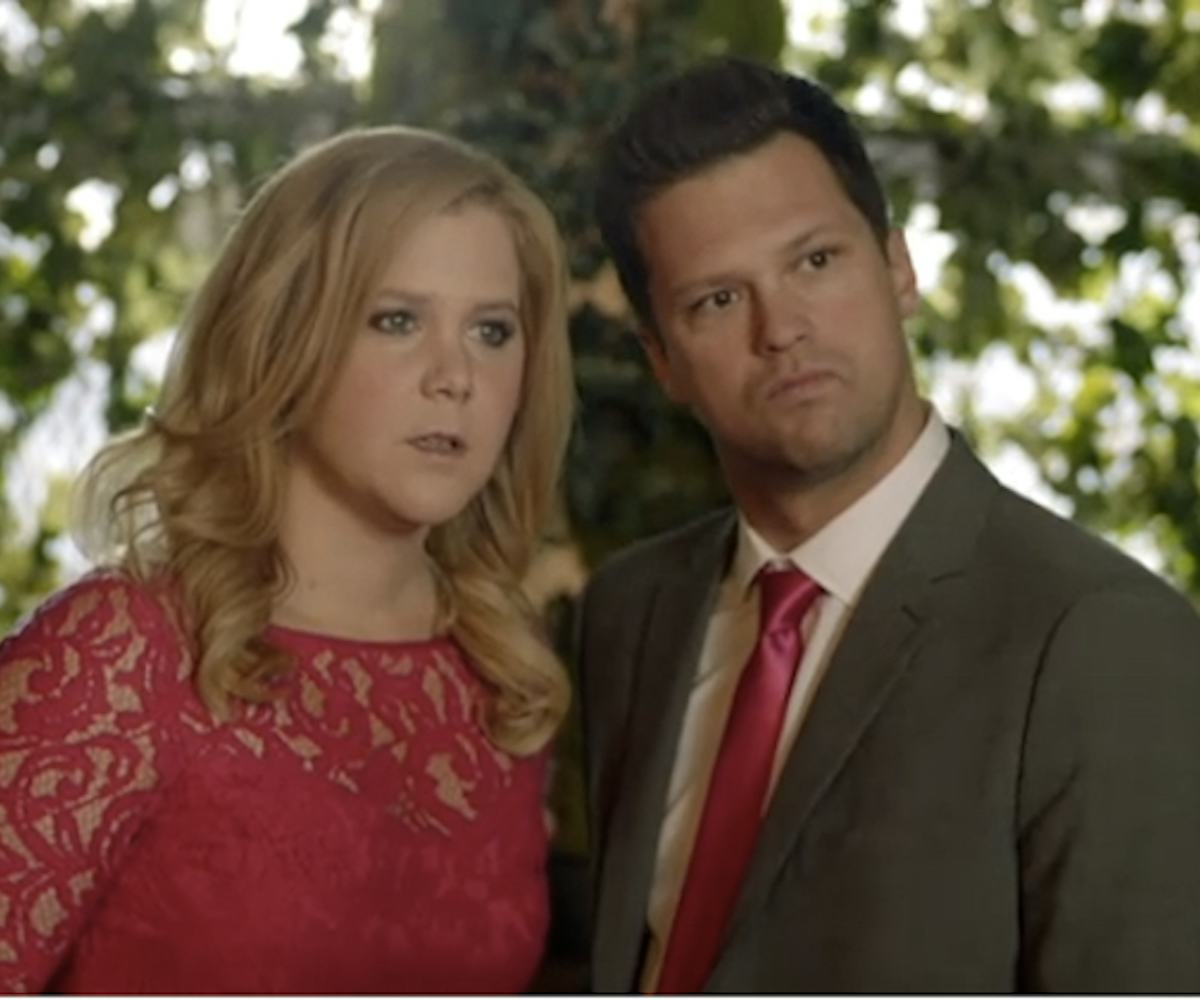 Image via Comedy Central
Amy Schumer Nails What's Wrong With Engagement Photos In A Deleted Scene
You know how Jeralyn and Mike's engagement photos looked much like Corey and Rebecca's, which were dead ringers of Jess and Ann's? The staring almost too intently into each other's eyes? The two lovebirds drooped all over each other? The trees?
Well, Amy Schumer sure noticed the fact that the same engagement-photo tropes keep coming up as we continue to shoot and post pics for a practice that really wasn't a big deal—what?—15 years ago. In this little teaser of a deleted sketch from the DVD for Inside Amy Schumer's second season, the Emmy Award winner aims and fires at all those clichés with a bit of help from Girls' Jemima Kirke (and her very believable American accent).
Hit play, enjoy, and post this article in the comments when Russ and Taylor publish their inevitable pics on Facebook.
(via Vanity Fair)