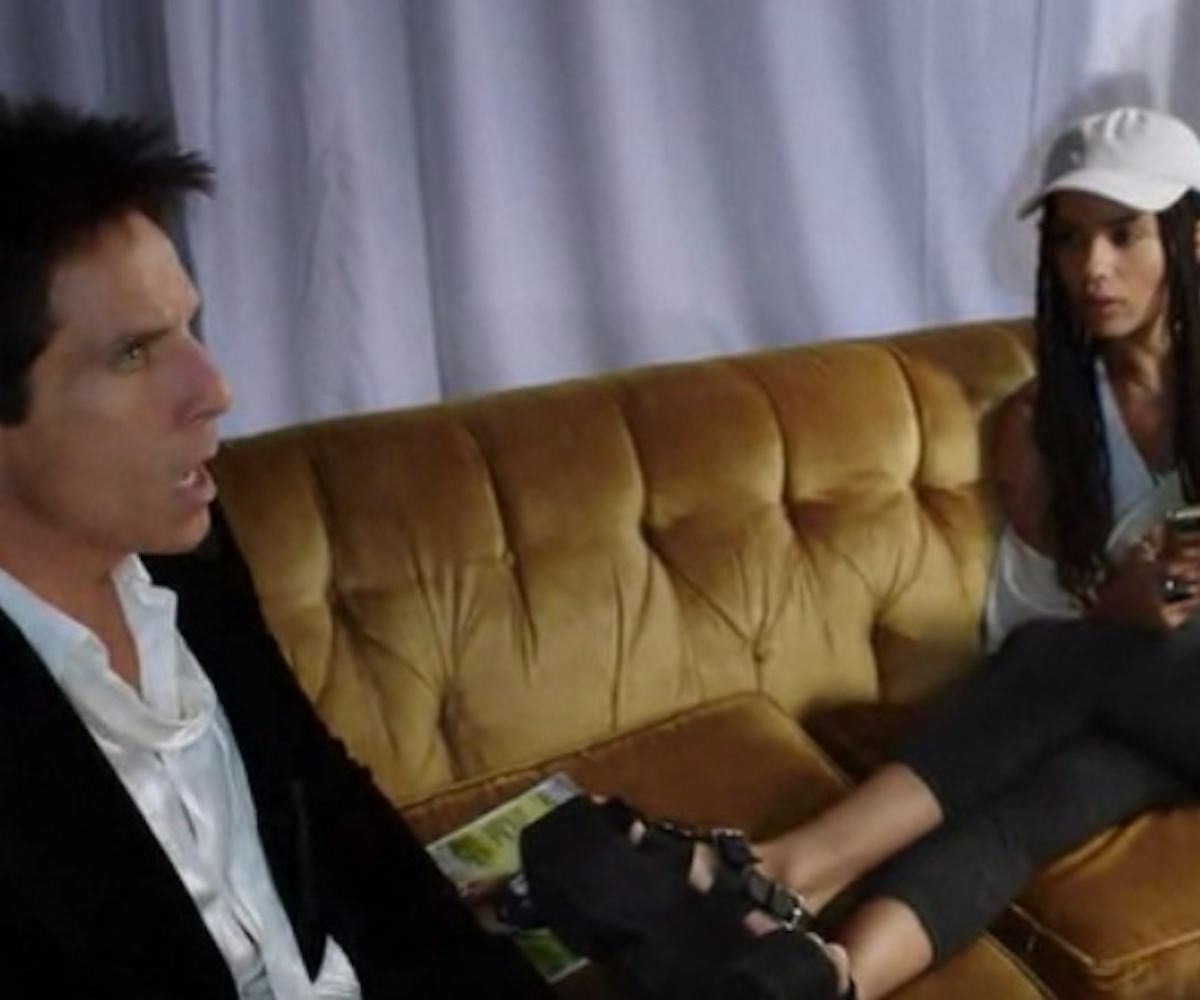 Photo courtesy of Vogue.
Vogue Takes Us Inside Derek Zoolander's Small Mind And Huge Apartment For 73 Questions
The Zoolander 2 publicity onslaught continues. Today, Vogue takes us inside the empty mind and extravagant apartment of their February cover star Derek Zoolander for the latest installment of their popular 73 Questions series. It's no surprise that his expensive loft is essentially a tackier Equinox gym, with models doing spin classes, Erin Hetherington manning the decks, and Zoe Kravitz just chilling. It's a funny video that features back and forth lines like the following:
Q: "What's your favorite country to visit?"
A: "I've always adored Tribeca."
If you liked that, then watch the video, and definitely go see Zoolander 2 when it hits theaters on February 12.