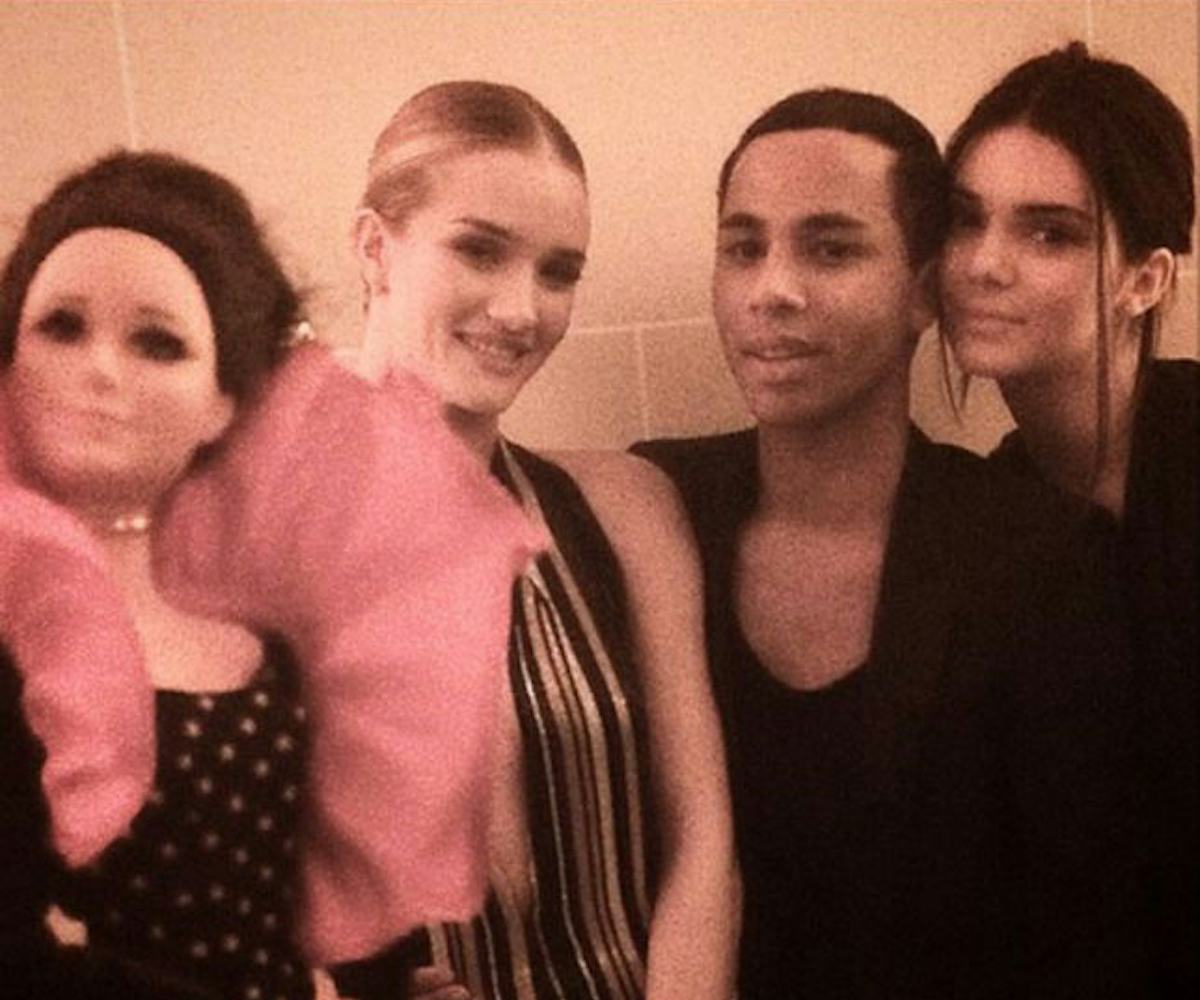 photo via @barbiebirkin instagram
insta files friday: #dollstagram
Forget #foodstagram. These days, we're all about the dolls. The #dollstagram tag is filled with doll photographers, doll models, and even dolls with their own Instagram accounts.
Intrigued? We don't blame you. Scroll through our gallery to learn more about the #dollstagram trend and see our favorite doll-related profiles on Instagram.
@honor_ata's feed is filled primarily with doll photography. Some of the pictures are so hauntingly realistic, you'll feel like you're looking at a child instead of a doll—beautiful.
Karalee is a doll photographer specializing in American Girl dolls. Dressing the dolls up in various outfits and setting them up in scenes with one another, Karalee brings the AG dolls to life.
Barbie Birkin lives a life cooler than pretty much any other doll—or human. Whether it's jet-setting around the globe, rolling in money, or getting a photo with the hottest celebs, Barbie's killer IG feed is sure to have you jealous. At least you can live vicariously through her?
@koriweke is a Pullip doll collector who photographs dolls in a variety of outdoor settings. @koriweke's dreamy aesthetic has the big-eyed Pullips looking adorable, whether they're interacting with wildlife or simply sitting on rocks.
@wallnutcat's feed is part vintage doll and part cat Insta, so it's basically everything you could ever want. Enjoy faded, nostalgic-feeling photos or more saturated, bolder edits.
@ongalublythe is a doll collector who mixes and matches doll heads and bodies. The most recent addition to @ongakublythe's collection? A Blythe doll who can be found posing outside in a field.
@itsmeandthegirls is an account focusing on 13 Barbies, each of whom has a name and distinct look. The Barbies are photographed in various settings—competing against each other in beauty contests, at work, and dressed up for fancy events.
Monster High is a doll photographer specializing in high-contrast photos with hyper-saturated coloring. Monster High's edits make every doll look like the life of the party.
Emilee is a doll collector who photographs her dolls in the middle of silly hijinks and funny situations. Following "The Dolls Did It" will fill your Instagram feed with fun-loving pictures that are sure to make you smile.
@koharu_sb49 is a Japanese photographer specializing in Blythe doll photography. @koharu_sb49 experiments with scenery, costuming, and angles to create compelling shots of the wide-eyed dolls.