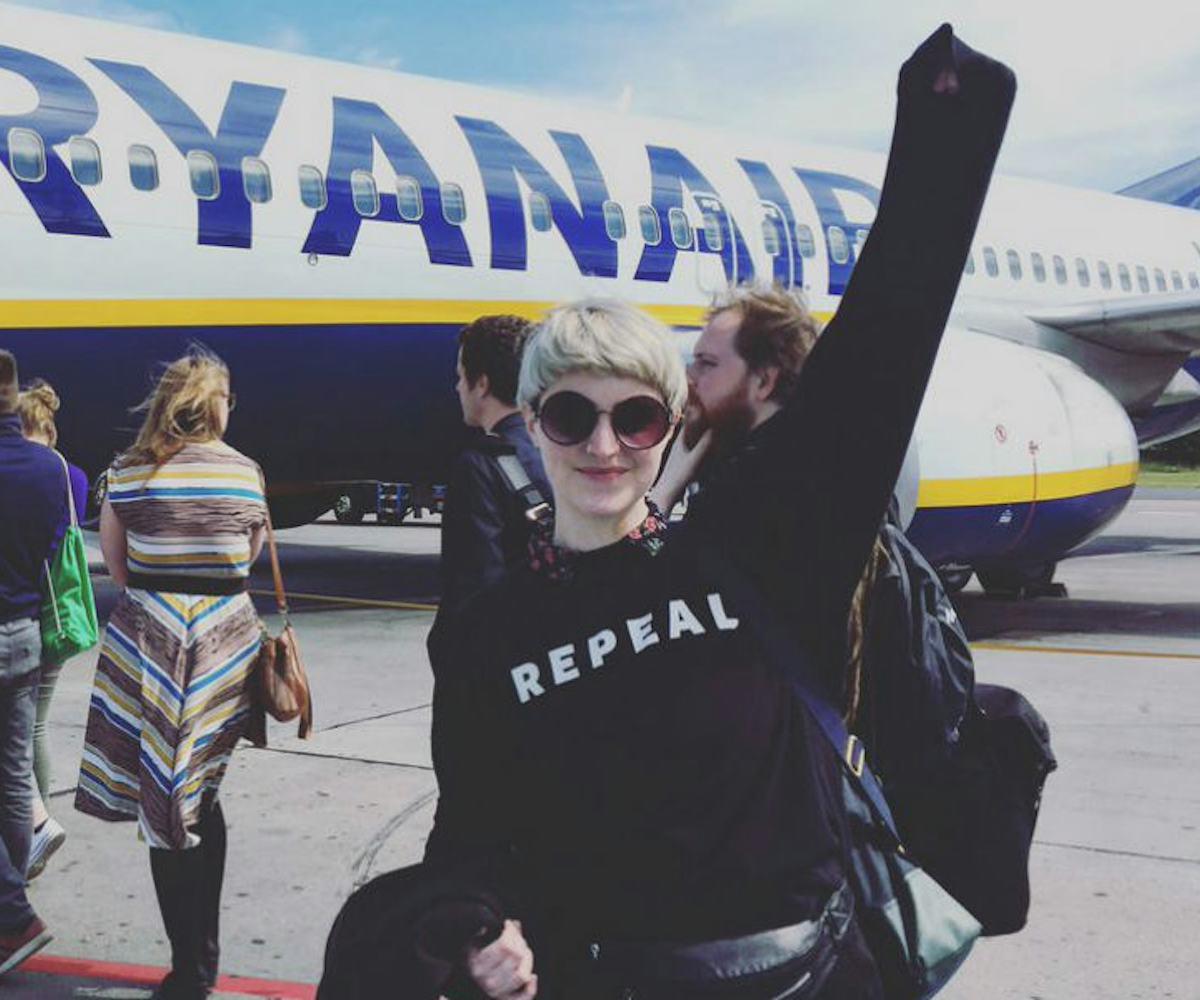 Irish Women Are Traveling Home To Vote On The Abortion Referendum
And it's a beautiful sight
Today, the people of Ireland are casting their votes in a referendum on whether or not to repeal the country's eighth amendment. The clause, put into place in 1983, outlaws abortion (even in cases of rape and incest) and states that the life of a pregnant woman is equal to that of an unborn child. Because of that, a lot of Irish women have had to leave Ireland to terminate pregnancies. In fact, on average, nine women every day make the journey from Ireland to England and Wales to have an abortion (this doesn't account for the women who have traveled to different parts of Europe). The laws are so restrictive that even the United Nations has deemed them "cruel, inhumane, and degrading." That could change after today—and Irish women (and men!) are doing their best to make sure it does.
Leading up to today, hundreds have traveled home from around the world to vote "yes" and be on the right side of history. Many have been sharing their stories and their trips with the hashtag #HomeToVote on social media. Some have traveled from as far as Tokyo and Los Angeles.
They've also been greeted at the airport by "yes" supporters who have thanked them for making the journey. Some have reportedly even offered to pay for strangers' flights and offered them lifts to and from the airport. Go ahead, try not to get in your feelings about the camaraderie and see how that works out for you.
If Ireland votes to repeal the eight amendment, abortions will be allowed up to 12 weeks, and up to 24 weeks if a doctor deems a woman's life threatened or if there's serious risk to her health. Hopefully, come Saturday morning, Ireland will have made a decision they can be proud of.