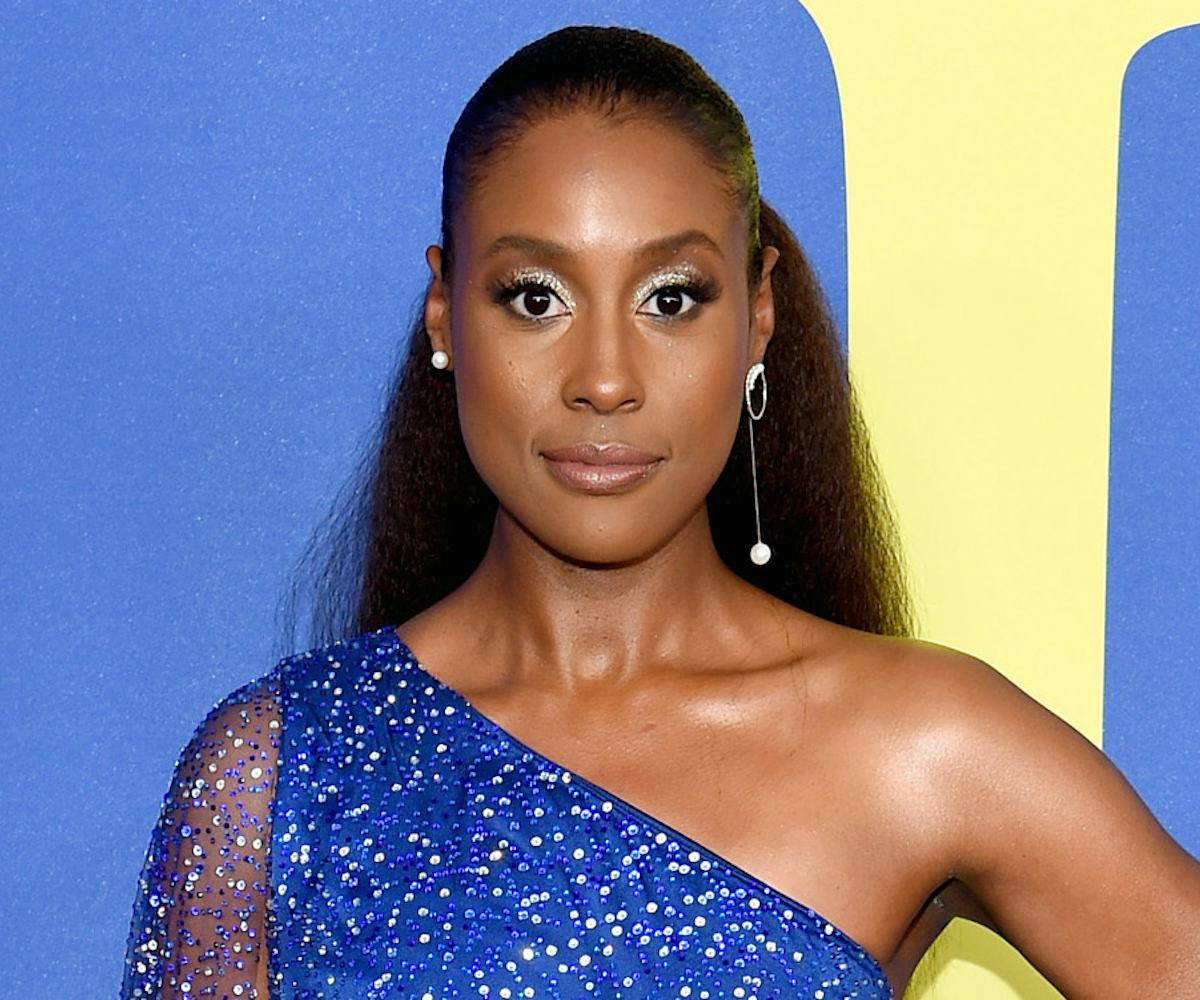 Photo by Dimitrios Kambouris/Getty Images
Issa Rae Dragged Kanye West For His Slavery Comments At CFDAs
In front of "Influencer of the Year" honoree Kim Kardashian
Last night, Issa Rae became the first black woman to host the prestigious CFDA Fashion Awards and made some poignant statements in the process.
Rae first stoked internet buzz with her red carpet look—a gorgeous, bedazzled Pyer Moss moss gown accentuated by a belt that read, "Every N***a Is a Star." The title of a Boris Gardiner song used by politically-minded designer Kerby Jean-Raymond to soundtrack Pyer Moss' Fall/Winter 2018 runway, the look meant to be, as Jean-Raymond told People, "very fun."
However, the headlines didn't stop there. During her opening monologue, Rae took a minute to drag Kanye West for his recent comments.
"I'm about as fashionable as Kanye is black. Only when it's convenient," she said before referencing his controversial TMZ interview, in which he declared slavery was a "choice." "That joke was my choice, just like slavery."
Needless to say, the internet applauded Rae's statement—noting that it was especially relevant that she decided to make the joke in front of his wife, Kim Kardashian, who was at the ceremony to accept the award for "Influencer of the Year"—a choice that also made headlines. Check out some of the best reactions to the monologue, below.