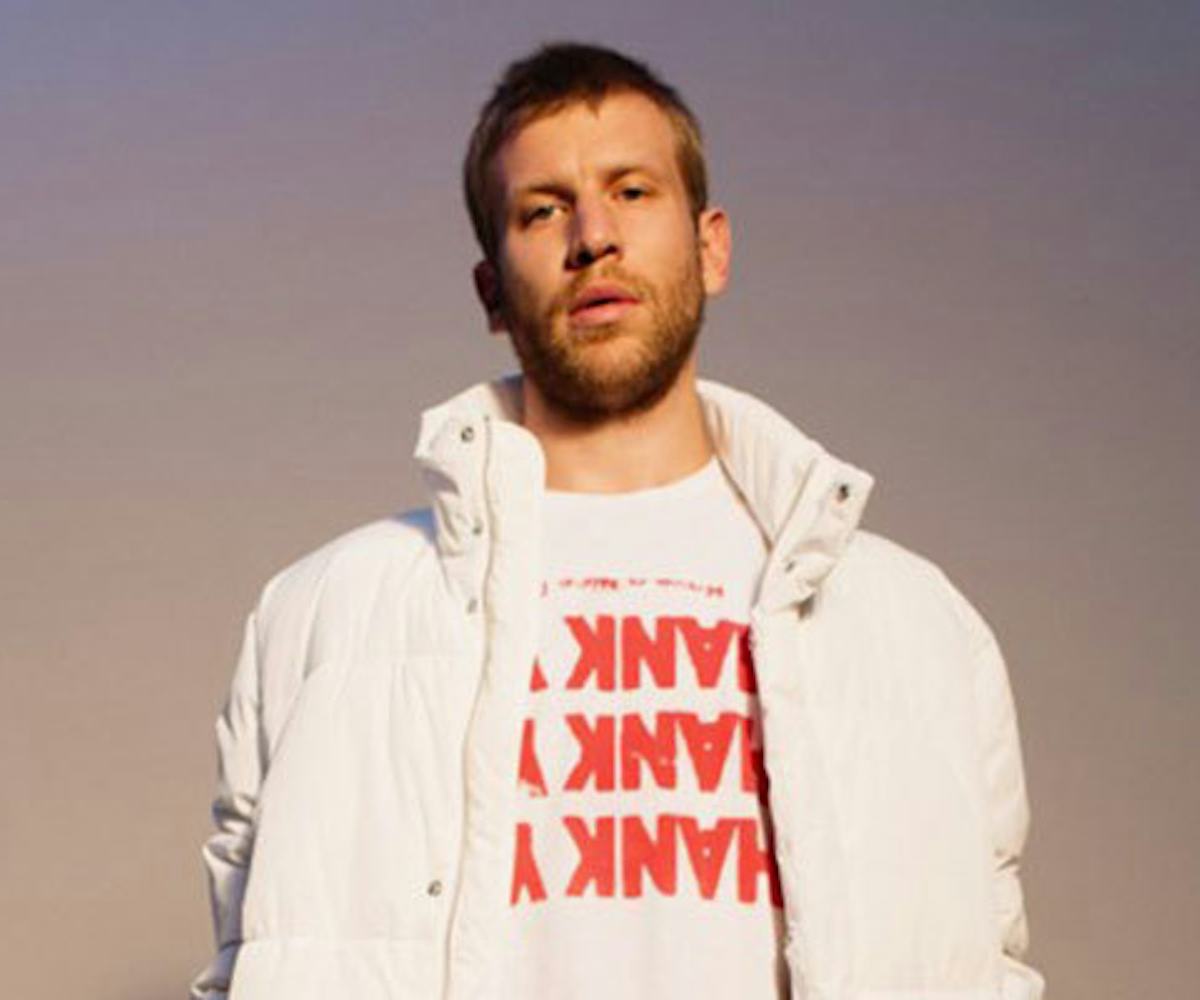 Photo by Igor Kelpnev
The Male Ukrainian Pop Star Unafraid To Kick It In Fishnets
Ivan Dorn does what he wants, when he wants. If that means throwing on fishnets and a skirt to honor prostitutes, like he does in his video for "Collaba," so be it. If it means traveling to Africa to immerse himself in a music scene that's influenced his DJ sets and personal music, he does it. If it means giving back to the culture that's inspired him so much by helping set up a music school and youth orphanage in the Ugandan town of Masaka through his Afrika Project, he's on it. Dorn is already a bona fide star in his home country of Ukraine and has hopes of breaking big here in the States. Luckily for him, his new album, OTD, has taken off on American dance charts. His penchant for soul-shaking Soviet funk positions Dorn as a force to be reckoned with. He is a dreamer who wants to spread positivity through good vibes and music that brings people together. If life is a celebration, Dorn is the soundtrack. Listen up.
What are you most proud of so far in terms of your career?
How I am absolutely free to choose what to do and how I do it.
What famous person dead or living do most wish you could have as a roommate?
Tyler, the Creator! I love the way he's creating and throwing events. Our house could be an epicenter of a cultural movement.
What is your favorite driving music?
Every time it's different. Yesterday, it was Moonchild. Before yesterday, [Sergei] Prokofiev. I usually use my car time to check out new artists that have been strongly recommended by my friends.
Whose career would you most like to emulate?
I could easily answer this question telling you Jamiroquai, Michael Jackson, Sade… but honestly, I don't wanna to emulate; I wanna be myself
Whats your favorite place to write music?
If I have enough time and the proper atmosphere, I can do it almost anywhere. My only requirement is that it can't be noisy.
Describe your aesthetic in three words.
Harmony. Groove. Honesty.
If you had to wear one thing for the rest of your life, what would it be, and why?
My home bathrobe because it's the most pleasant thing I've ever worn.
Do you have any pre-show superstitions?
We do a circle with my band before concerts where we sit and hold hands and wish for a cool performance. After that, we all spit into a cup in the middle of our circle. If at least one of us hits the mark, then the performance is going to be great.
If you had to live in a past time, what do you think would be the most fun era and why?
It would be the dinosaur era because nothing else would be more fun than people dealing with those huge species we have never seen alive.
What activities do most enjoy doing alone?
Long breakfasts.
When are you most relaxed?
When I am not thinking about work, plans, etc, when I am listening to my favorite music, and after a performance.
What was the last great thing you read?
Ken Kesey's One Flew Over the Cuckoo's Nest.
What kind of person were you in high school?
Some of my schoolmates would call me the clown, others would say the artist. I would always participate in school events so teachers would see me as active in the school community, which is probably why I got my high assessments.
Can you tell me a quality about yourself that you are genuinely proud of?
I am not afraid to admit it when I've done something wrong and I can lose in the right way.
Do you have any phobias?
It's not an official [phobia], but my biggest phobia is useless days.
What's a side of you that people are unlikely to know about? Either in terms of interests, hobbies, or personality?
My loneliness.
What are some new hobbies you would like to take on?
I wanna try kiting and snowboarding to learn some easy tricks.
What's your next project?
I want to open a restaurant business and direct a movie soon.
Where do you hope to be professionally in five years?
I just want to be professionally higher than I am right now.
If there was one phrase that best sums up your approach to life, what might it be?
That life must be lived in a way that you have nothing left to desire.