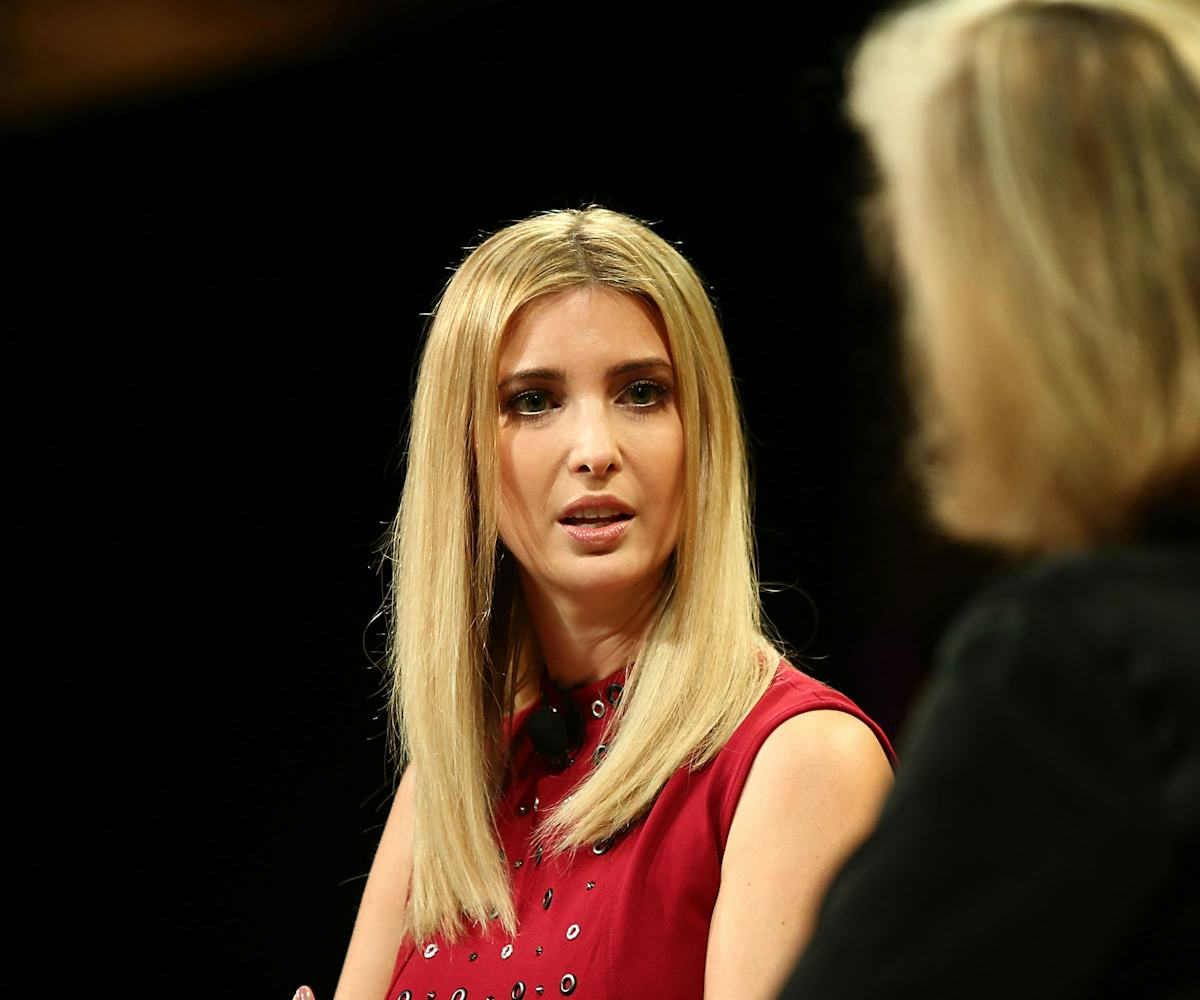 Photographed by Joe Scarnici/ Getty Images.
Despite Boycotts, Sales For Ivanka Trump's Collection Are Up
Is the #GrabYourWallet approach working?
Last year, the initiative #GrabYourWallet became a coast-to-coast demonstration. Organized by Shannon Coulter, it called for a boycott of retailers affiliated or associated with the Trump brand. This included Ivanka Trump's fashion line. According to media outlets, though, despite the call to action, sales for Ivanka's products have gone up.
As Racked reports, Ivanka's brand went from Lyst's 550th most popular brand in January to its 11th in February. It's a come up worth noting for any brand, but even more so in this case, seeing as in February, Nordstrom decided to drop the Ivanka Trump brand due to declining sales. In fact, Abigail Klem, president of the Ivanka Trump Collection, told Refinery29 that sales are above average. "Since the beginning of February, they were some of the best performing weeks in the history of the brand," she says. "For several different retailers Ivanka Trump was a top performer online, and in some of the categories it was the [brand's] best performance ever." One of those cases being: Ivanka's namesake perfume rose to No. 1 on Amazon's best-seller list.
Boycotting as a form of activism is a commendable idea in theory, but, as these numbers show, the action taken from the other side might be counteracting the end goal. The support is clearly outnumbering the opposition. But it's also tricky when the supporters are using their public political platform to promote Ivanka's brand, like how Kellyanne Conway did in February. A move that, understandably, raised concerns about ethics. 
It's hard to say whether Ivanka's sales will continue to increase, but one thing remains true, the #GrabYourWallet approach might not be working in this particular case.