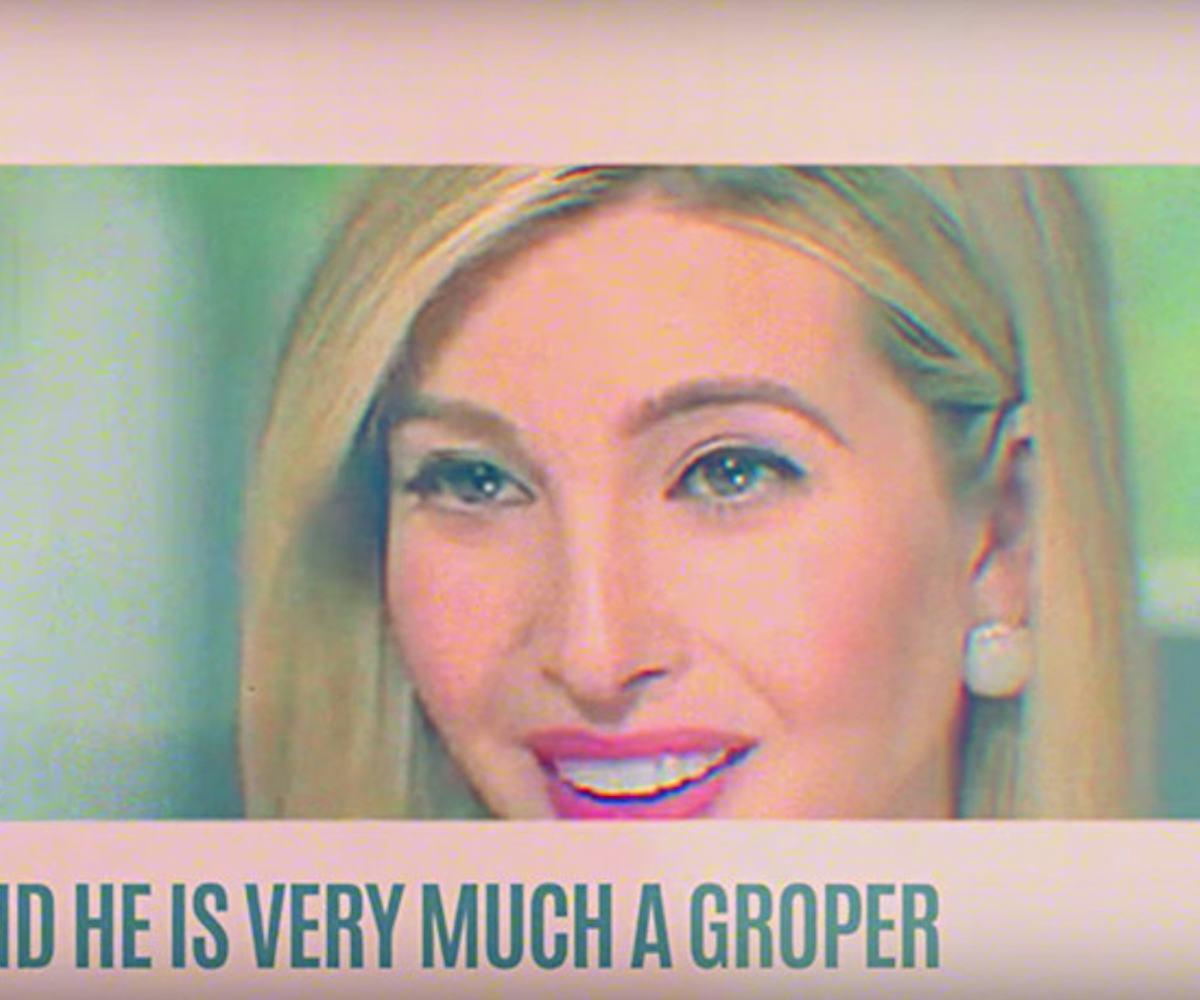 Image via YouTube/Super Deluxe
Someone Made A Lana Del Rey Song From Ivanka Trump's Quotes
"He is very much a groper"
"Does it trouble you that there are a lot of people who are fearful of your dad's presidency?" a journalist asks Ivanka Trump in the opening of Super Deluxe's new parody music video, in which the First Daughter's quotes about her dad are taken out of context and sung in the style of Lana Del Rey. "My father is a man who is deeply grounded in tremendous viciousness," Ivanka croons.
The song, aptly titled "My Father," is performed by Amber Coffman. The music video is also warped and dreamlike, like Del Rey's videos. "My father is an enormous problem for this country," she says, "but my father is my father, and it's not my place to tell him not to be who he is." 
Ivanka describes Trump as a man who "uses crude language," adding that he is "very much a groper." It's all very accurate and reminds everyone just how complicit Ivanka is. 
Del Rey, who has tried to cast spells to remove Trump from office, is probably extremely honored.  
Watch the perfect parody video, below.