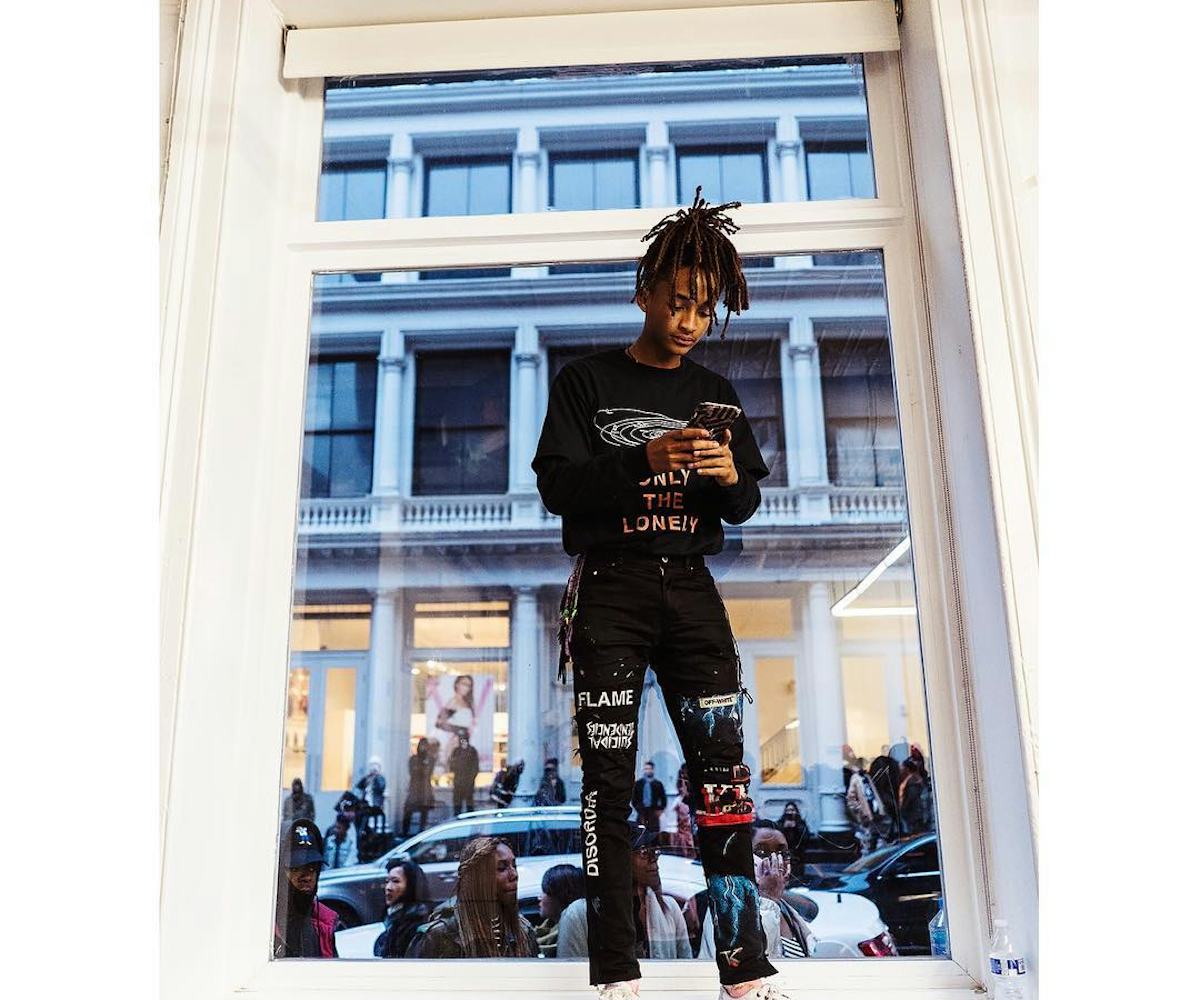 Photo via @c.syresmith / Instagram
Jaden Smith Basically Created A Treasure Hunt Of His Artwork For Fans To Find
He left his work at two galleries in L.A.
Jaden Smith has been getting deeper into the art world lately. His anti-Trump He Will Not Divide Us installation with Shia LaBeouf garnered national attention after Inauguration Day, so it's no surprise that Smith has started honing in on his own craft. (Note: the live stream project was relocated to Albuquerque, but then shut down again). Now, Smith has created his own original artwork—something that he can't wait to share with fans.
Using the world's greatest treasure hunt tool, Twitter, Smith said he left original art at the Hamilton-Selway Fine Art Gallery in West Hollywood. One lucky fan tweeted less than an hour later "THANK U" with a photo of himself and the piece, a black and white number embellished with "will you die with me."
Friday night Smith told the world he left another piece of his work at Panorama City's Living Spaces. Though it's not clear if someone has retrieved the coveted piece of art, we bet it'll be gone pretty quickly. Here's to hoping whoever claimed it will post an image so we can see what else Smith generated, and to Smith continuing to leave random acts of art for everyone to find.