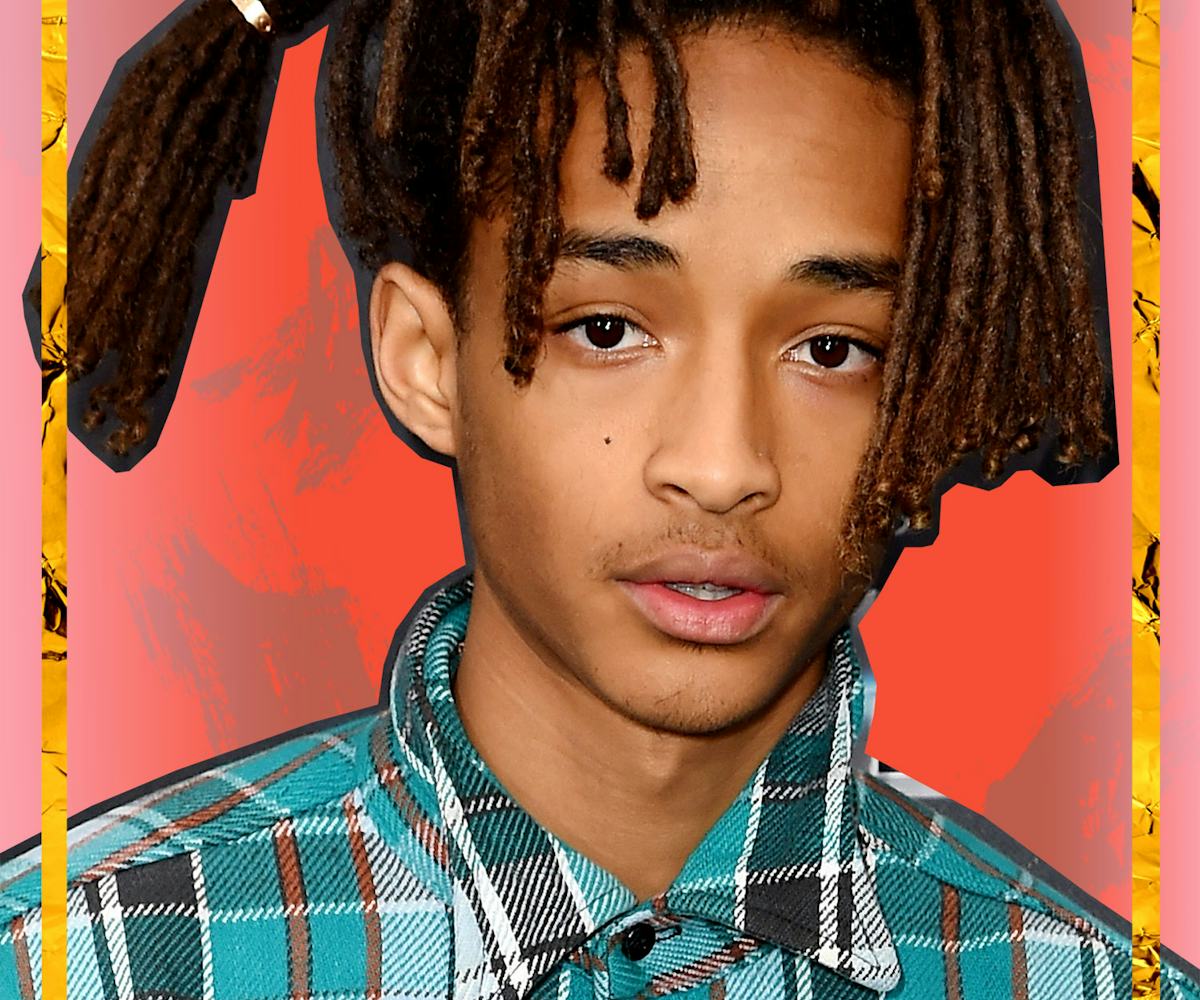 Photo by Jamie McCarthy/Getty Images.
#FBF To That Time Jaden Smith Wore Cartier Rings In His Dreads
You can do a lot with $1,000. Some people go on vacations with that amount of money. Others save it for a new MacBook Pro. Then, when you really don't know what to do with that cool cash, you purchase Cartier's LOVE rings and put them in your hair as accessories, because hey, why not? It's called fashion. Google it.
Jaden Smith attended the Allegiant premiere last March, sporting your run-of-the-mill cool guy outfit. At the time, there wasn't much to write home about, because we've seen this look before. However, no one seemed to notice his shiny accessories. Wrapped into his dreadlocks were Cartier LOVE rings. Those particular rings, the pink gold ones, retail for a casual $1,650 each. Jaden had three of them hanging out on his head. If that's not the definition of made it, then we don't know what is.
Meanwhile, in other Cartier news, Kylie Jenner's LOVE bracelets are the most Googled piece of jewelry out there. She owns six and was held hostage by one for years. There's probably some parallel to be made between being trapped by wealth, but it's too early in the day and too late in the week to make one. Anyway, now you know.
Photo by Jamie McCarthy/Getty Images; courtesy of Cartier.