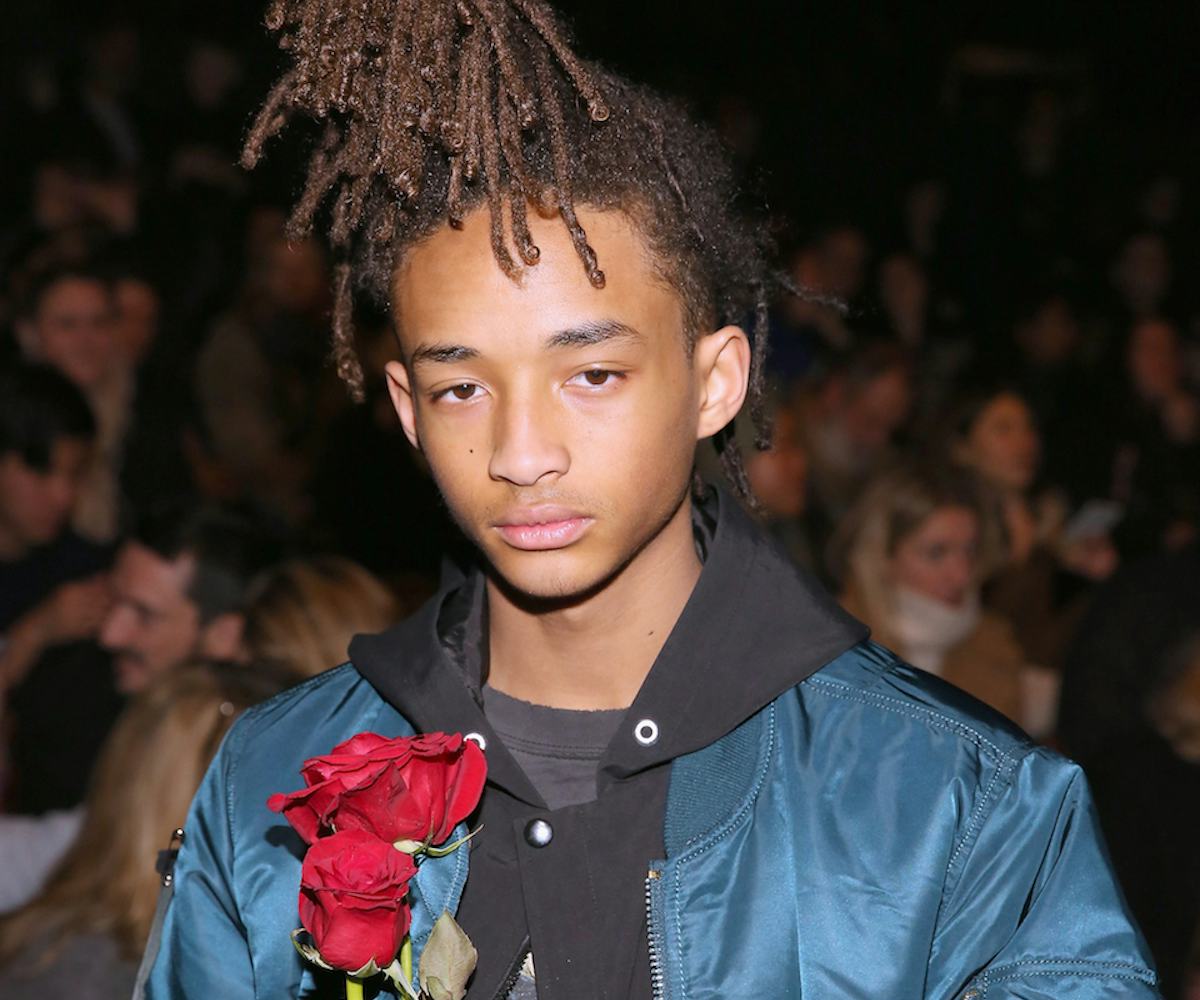 Photo by Monica Schipper/Getty Images.
Jaden Smith Wows Again In Womenswear At The Louis Vuitton Women's LV Show
lending inspo for the models
We've been extolling Jaden Smith's fashion (and socially) conscious choices ever since he was announced as the face for Louis Vuitton's Spring/Summer 2016 womenswear campaign. After that momentous broadcast, he's continued to wow us in womenswear, letting his gender-fluid flag fly high. We couldn't be more in love. This morning in Paris, Smith took to womenswear once again at the Louis Vuitton women's Fall 2016 runway show, though in more subtle fashion. He sat front row wearing a black checkered leather jacket accented with woven epaulettes from the brand's Spring 2016 women's collection. Smith skipped the skirt this time around, pairing the jacket with black pants tucked into boots. Trés magnifique!
Is this a hint that Jaden's LV reign will continue into fall? We can't say for sure yet, but we will say Smith continues to make a case for both genders trying the opposite side of the store.