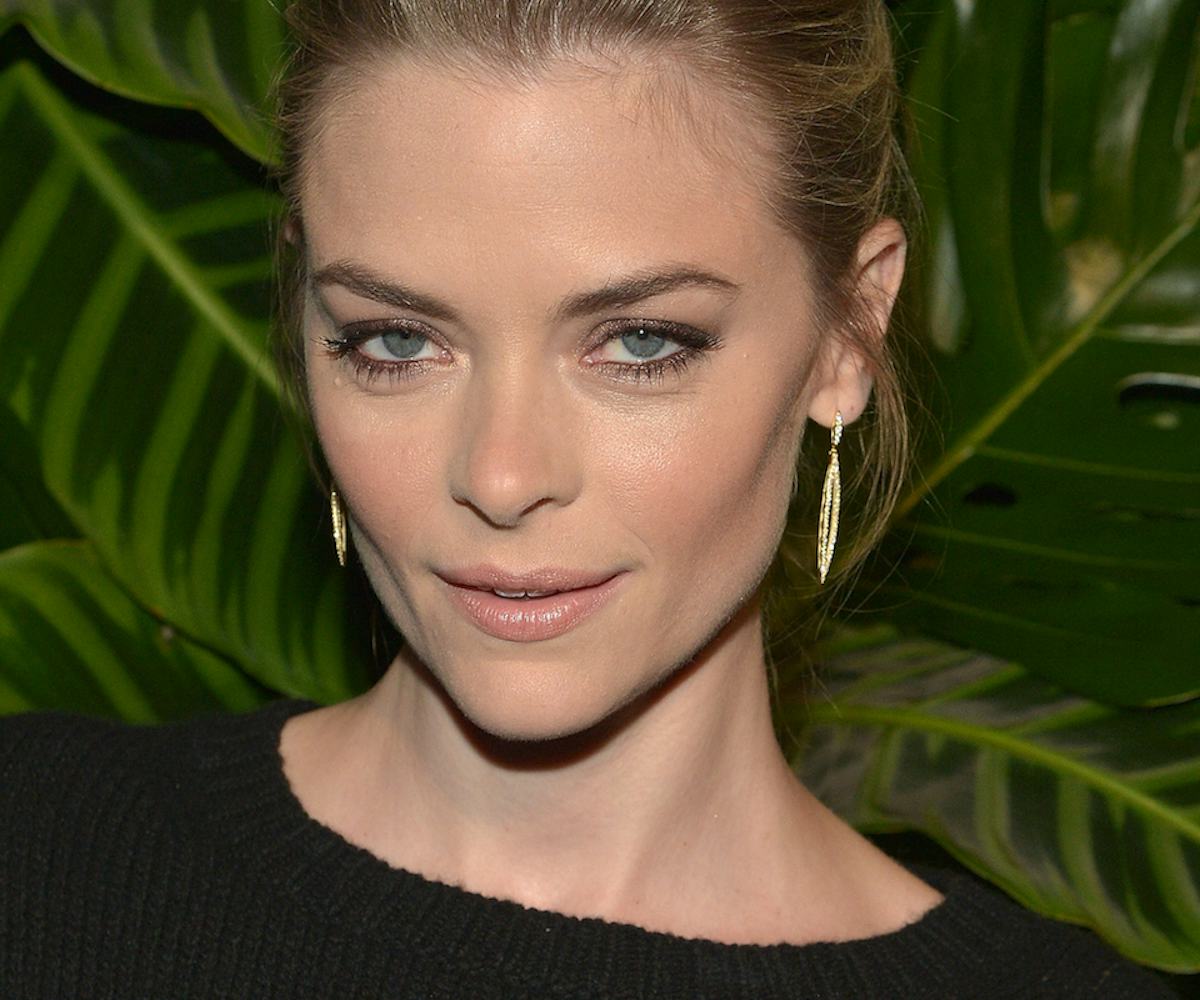 Photo by Charley Gallay/Getty Images.
Jaime King Reveals She Is A Survivor Of Sexual Abuse
"thank you to my soul, body, mind, emotions, my inner child, my younger self"
Jaime King, the star of Sin City and Hart of Dixie, broke her silence about suffering years of abuse as a youth in a moving Instagram post. She was inspired to speak after seeing Lady Gaga's heartfelt performance of her Oscar-nominated "Til It Happens To You," a song about empathizing by putting yourself in a victim's shoes. Gaga herself said the following day, "After my performance last night I felt a weight lifted. Like I didn't have to hide anymore." It looks like King feels the same, given the powerful message she shared that was all about strength, acceptance, and family.
On Twitter, King referred to herself as a "survivor," and posted the below image of herself at age 14 on Instagram. The caption first thanks her husband, Kyle Newman, and then her children. From there, she thanks people in her life who helped inspire and support her: Lena Dunham, "Til It Happens To You" co-writer Diane Warren, Taylor Swift (the godmother to her youngest son), Amanda de Cadenet (curator of the Girl Gaze photography platform), UN Women, and of course, Lady Gaga.
In the most moving part of the post, she acknowledges her trust and love of herself. "Thank you to myself to not choosing to not make this a cover story though that was what was suggested to me but to express from my heart to you all personally which felt the most honest way for me to speak," King wrote. "Thank you to my Soul, body, mind, emotions, my inner child, my younger self, I love you. It's a night of celebration, of change, of not being ashamed of your race, creed color, situation, circumstances and environment, or past. Now I am free, somewhat." She ends on a note that echoes her newfound calm. "It started at 12. Peace Be Still."