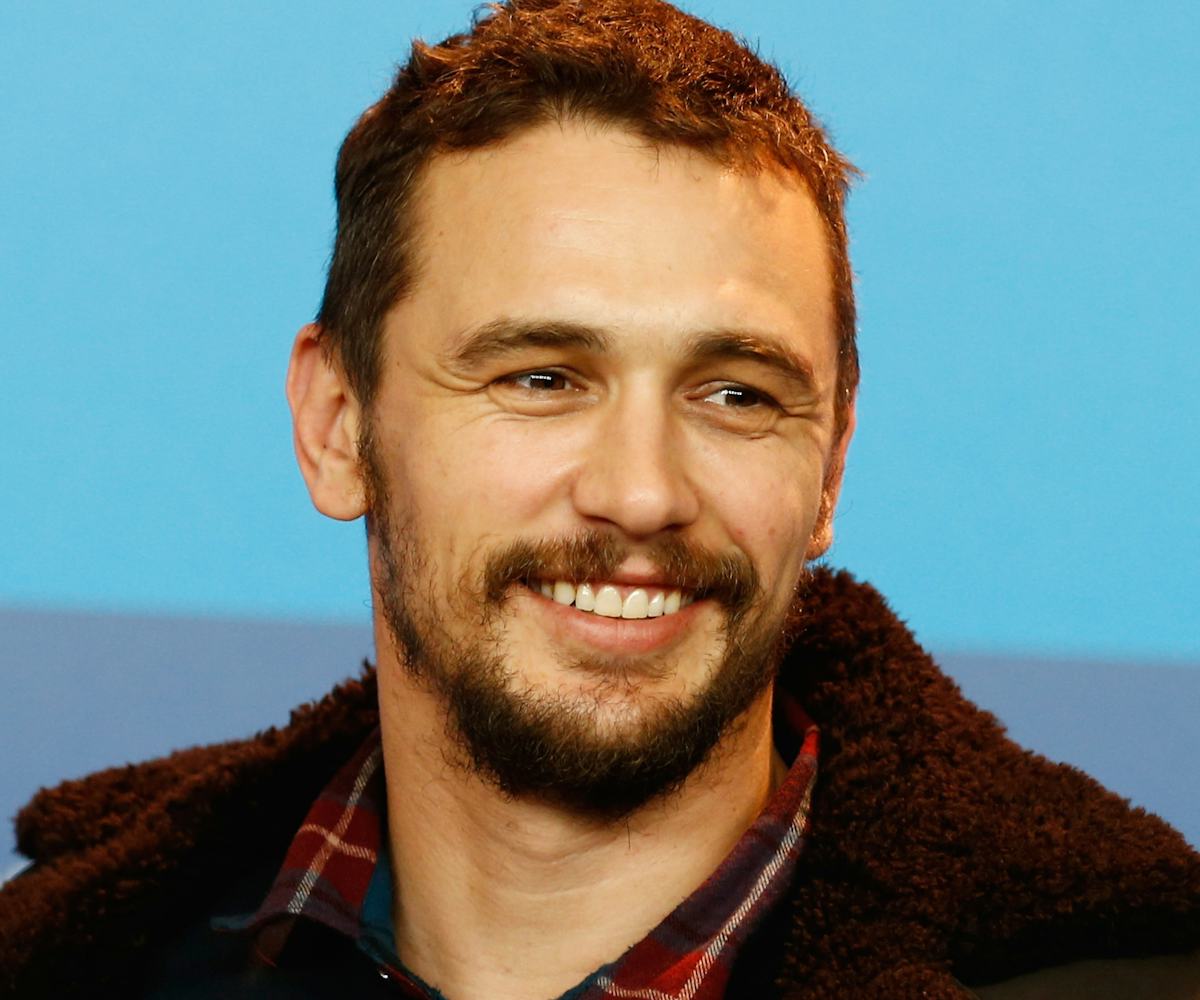 Photo by Andreas Rentz/Getty Images
james franco is gonna have the best bar mitzvah ever
seth rogen will welcome the actor to manhood
This fall, Seth Rogen will be throwing a bar mitzvah for his on- and off-screen bestie, James Franco. Att 37, Franco is just a little old to participate in a ceremony marking his entry into manhood and you usually can't buy tickets to bar/bat mitzvahs, but hear us out.
Part of Seth and Lauren Miller Rogen's fourth annual Hilarity for Charity Variety Show, Franco's bar mitzvah will be somewhat less holy than the ones you attended in your early teens, but potentially far more fun and beneficial. Like past Hilarity for Charity events, the ceremony this October 17 will feature a star-studded cast of comics with all proceeds from ticket sales going to fund the fight against Alzheimer's disease.
We don't know exactly what Torah passage Franco will read during the event at the Hollywood Pallidium, but Rogen did say, "Ever since I've known James, he's been talking about wanting a bar mitzvah. We're excited to see him finally become a man while also helping us raise awareness and funds for people living with Alzheimer's and toward research that will lead to a cure."
Of course, with joining the Faith comes sacrifice. Rogen continued, "In celebration, we'll also have a mohel and a live bris for James at the event. You don't want to miss it." Oh dear.
For more information on the event, go here. Mazel tov, all.