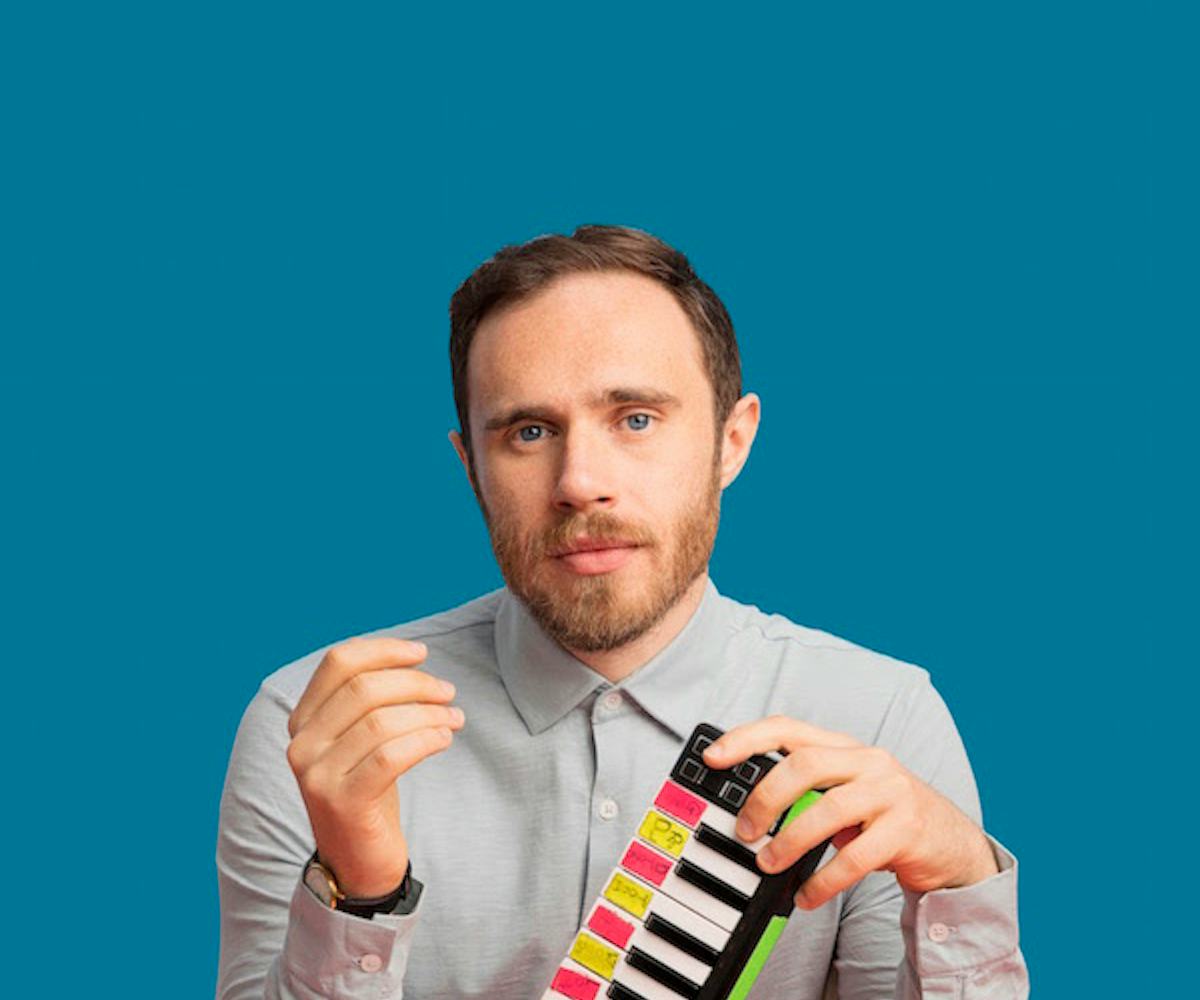 Photographed by Sarah Doyle
James Vincent McMorrow On Shifting His Focus On 'We Move'
And how he got featured on a Drake record
It was by chance that I first stumbled upon the music of James Vincent McMorrow. I couldn't tell you what exactly lead me to him, but I was all alone in my flat while studying abroad in the U.K. in 2014. As expected in London, it was raining so I was content staying indoors for the day. "Cavalier" started playing on SoundCloud, and I was immediately moved by the soft-spoken voice of this man. McMorrow was a happy medium between Bon Iver and James Blake, but he was more under the radar and I liked it that way.
Raised in Malahide, Ireland, a small town outside of Dublin, McMorrow distinctly remembers riding around with his sister in his dad's car and sticking his head out of the sunroof while ELO's "Blue Sky" blasted from the stereo. "Music was always around, but that was the first moment where I was like, 'Oh wow, music can be something different... It can lift you," he says.
McMorrow was always the shy and quiet type, but that didn't stunt his interest in post-hardcore bands like At the Drive In and Brand New. Around the age of 16, he started playing drums with a bunch of his friends.
"Being from Dublin gave me a massive advantage because it's such a small town. There's a lot of artists and musicians that do really well, and labels tend to work if like something is really successful coming out of a town—they'll go over and go to shows and stuff," he says. "There was a really good music scene. It's not very industry based which is dope because it means that no one's looking at each other, going, 'What are you doing, I need to do that shit too.' In Dublin, it was just like people that liked you because of music you made and you liked them, and you would just play together and it would be very organic."
The title of McMorrow's newly released album, We Move, reflects an actual period of transition in his life beyond the borders of Ireland. At the time, he was living all over from Barcelona to Los Angeles. While it's not uncommon for records to be made between several places, for McMorrow, this concept felt like an emotional and physical tapestry. We Move is about having a conversation with the listener, whereas his previous records pushed listeners to draw their own conclusions and interpretations about what the songs meant to them.
This time around, McMorrow's approach is more direct because he wanted to capture his authentic reactions and reflections on life. We Move is bursting with soul, as he expresses an extended "idea of change and how you cope with it and how you learn from it." When the first single from the album was released, critics immediately noted a shift in sound. However, McMorrow insists that his outlook hasn't changed; he knew exactly how he wanted to go about navigating the process differently.
"For my first record, I had no money and zero confidence. I came off this situation in London, where I was close to signing a deal with Universal and then it fell through, and it was a really shitty experience all-around. My confidence was at its lowest end, so I just went back and made a record with relative ambition," he says. "I just wanted to make something and will it into existence. Once it was out there, and it did really well, it was like, 'Okay, great. Let's see what else we can do'. That's usually how it is. With the second record, I pushed myself a lot and played everything myself. It was fulfilling but exhausting, and I didn't ultimately give me what I wanted because I was dividing my time so much that I think I just watered down certain aspects of it just to get it finished."
Instead of solely working on the production himself, McMorrow linked up with Nineteen85 through Sony/ATV. The Toronto-based producer also operates as the R&B duo dvsn and has gained a lot of attention for his work with Drake. Working with Nineteen85 and his team was an eye-opening experience for McMorrow, one which he described as "ruthless in the greatest way possible."
If they didn't like something on a track, they muted it. As a result of this collaborative process, McMorrow learned to stop impressing himself and start presenting the most concise version of his creative vision. This connection also lead to McMorrow developing a special relationship with Drake's crew, October's Very Own.
"I had been an admirer of them from afar and I'm a big fan of 40's work ethic. I always respect anybody that goes about their business quietly, I think it's so rare in this business," he says. "I don't judge anybody, but when I come across a situation that is like, really actually what it claims to be, it really resonates."
McMorrow was flattered when he found out that a sample of his vocals had been used in the track "Hype" on Views, something he never saw coming. 
"The fact that they went and put my vocals in the record was genuinely surprising because it wasn't something that I was hustling for, it wasn't something that I was looking for," he adds: 
They just did it because they saw a gap in the song and they filled it. That's really cool because they could've gone to anybody to put vocals on that track, someone way more well-known, and they didn't; they just put my vocals in because it fit. 85 was looking out for me, so that's awesome. They are, like, the epitome of everything I think that the music business should be.
When looking back on the entire process of how We Move came together, McMorrow thinks that the decision to make the album was the biggest risk of all.
"It would've been very easy for me to just stay in my studio, that I've bought and paid for, and just worked there to my heart's content and it wouldn't cost me any money," he says. "I could make a record, and people would still listen to it because I've built enough of an audience that if I put something out, it sort of demands a certain attention. I think the risk was trusting other people; I've just never really done before."