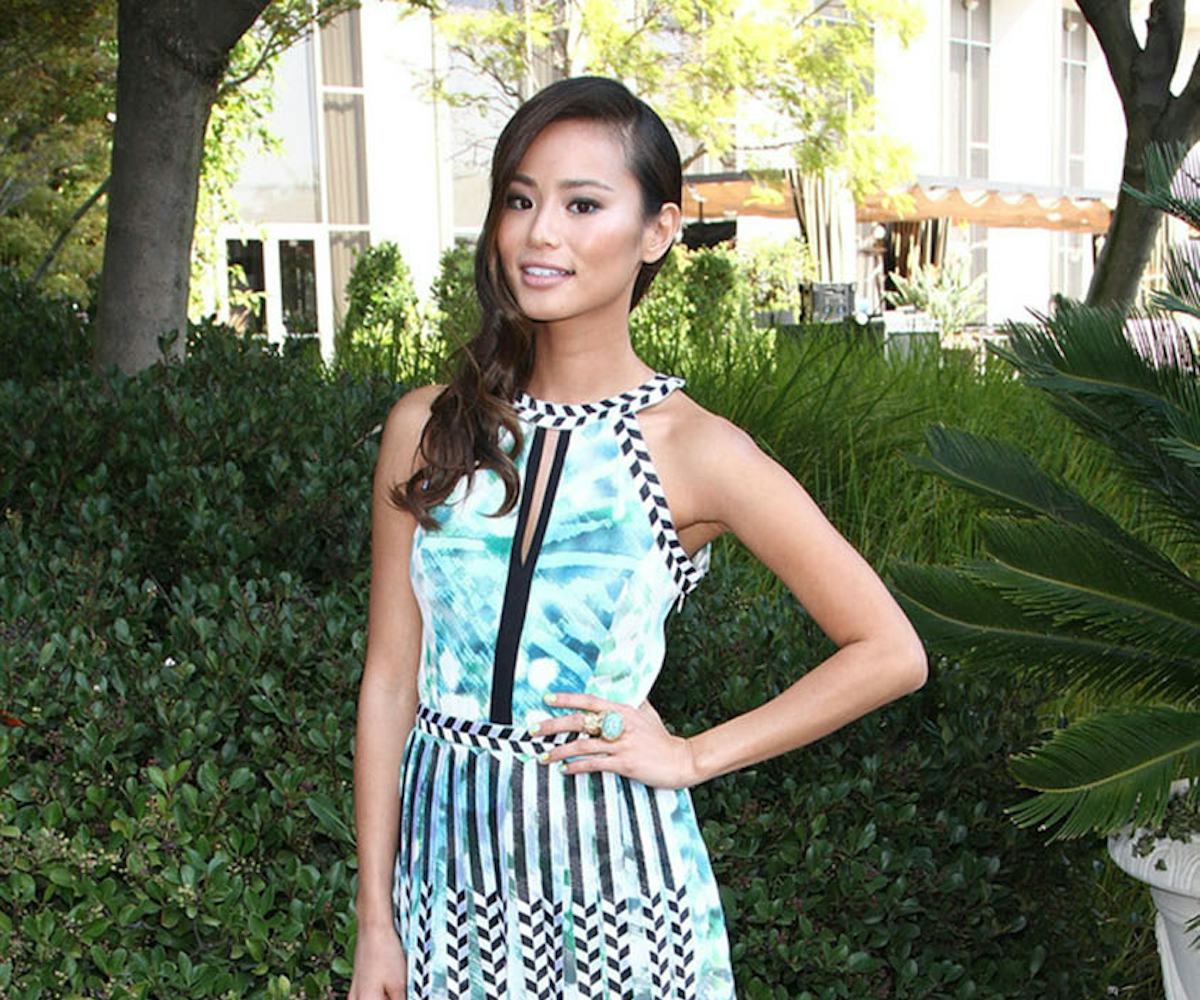 best dressed: jamie chung
printed, pleated, pretty.
In this world of uncertaintly, there's one thing we can count one: Jamie Chung wearing a cute dress.
The actress' latest one might be her best too--she stepped out in a printed and pleated frock by Parker paired with some stellar silver sandals. The pleated, printed, and pretty dress doesn't warrant heaps of makeup or jewelry, so Chung kept it simple with wavy hair over her shoulder and two cocktail rings on her left hand--that's it!
You may be thinking that her look is a littler summery for September, but with some black tights and a jean jacket, you're good to go. Try it out with our picks and see for yourself. 
MUST: Asos Silver Sandals -- $59.07
TRUST: BCBG Cocktail Ring -- $78