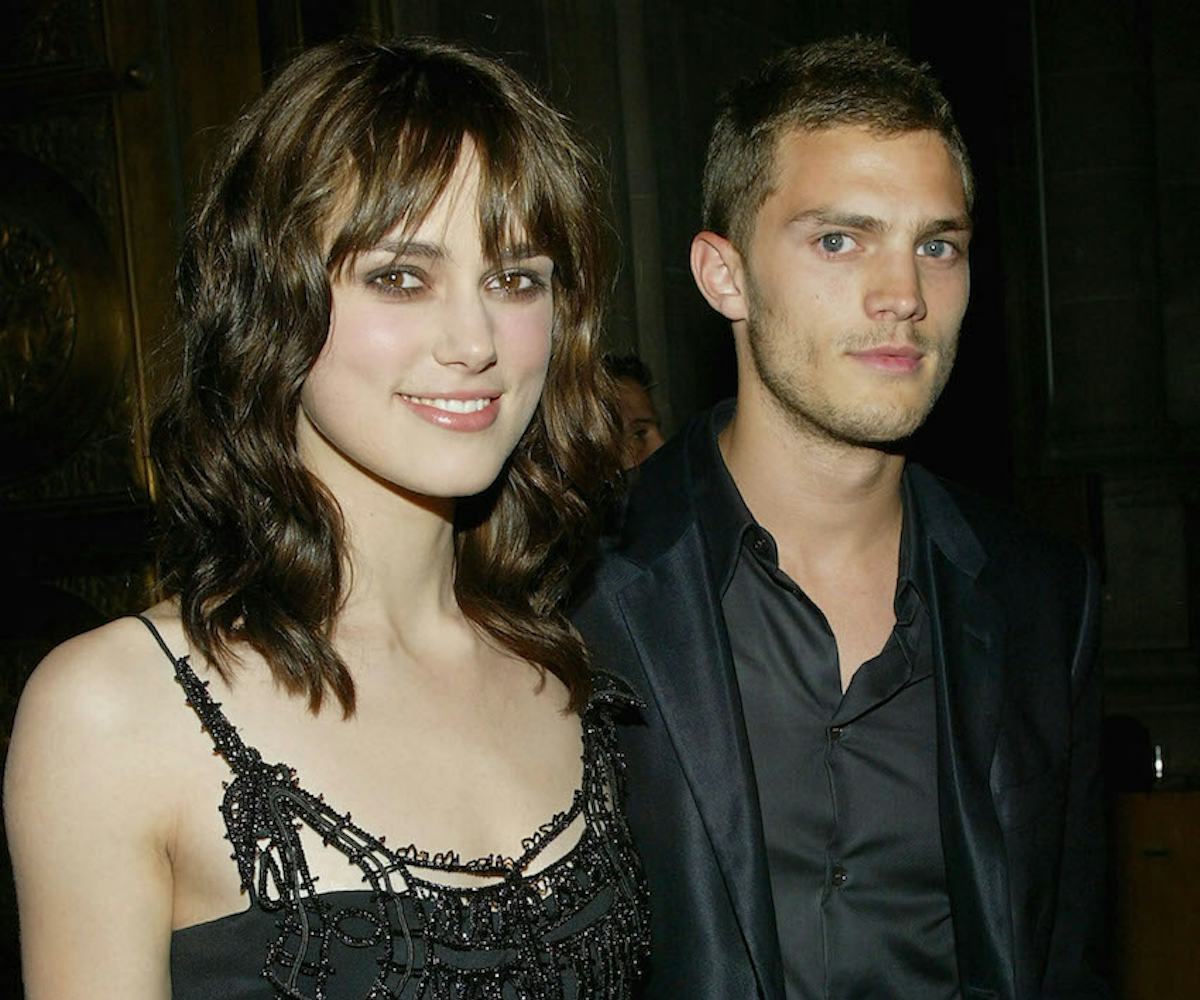 photo by evan agostini/getty images
remember when jamie dornan and keira knightley dated?
Over a decade ago, mother-to-be Keira Knightley starred in a not-so-good movie called King Arthur. I thought it was not-so-good because, after growing up on the classic feminist text Mists Of Avalon and after reading Le Morte d'Arthur, I hoped there would be a little Pagan ritual, or at least some sort of Lancelot/Arthur/Guinevere threesome (there is not). The arrow-wielding Guinevere was pretty unexpected, though, but here is something that was even more unexpected: At the time, Keira was dating Jamie Dornan, of Fifty Shades fame.
A couple things are of note here: The first is that us silly Americans did not realize that Jamie Dornan did not sprout, fully formed, onto the set of Once Upon A Time. (No, he cameo'd in Marie Antoinette and also starred in a wonderful-sounding film called Beyond The Rave. The second is that I clearly did not read his Wikipedia closely enough. Lastly, while none of us were making good decisions about anything in 2004, Jamie Dornan really has a story to tell with his jean selection here. 
Luckily, both are married and are parents or soon-to-be parents, so all that's left here is a lot of ill-fitting denim.