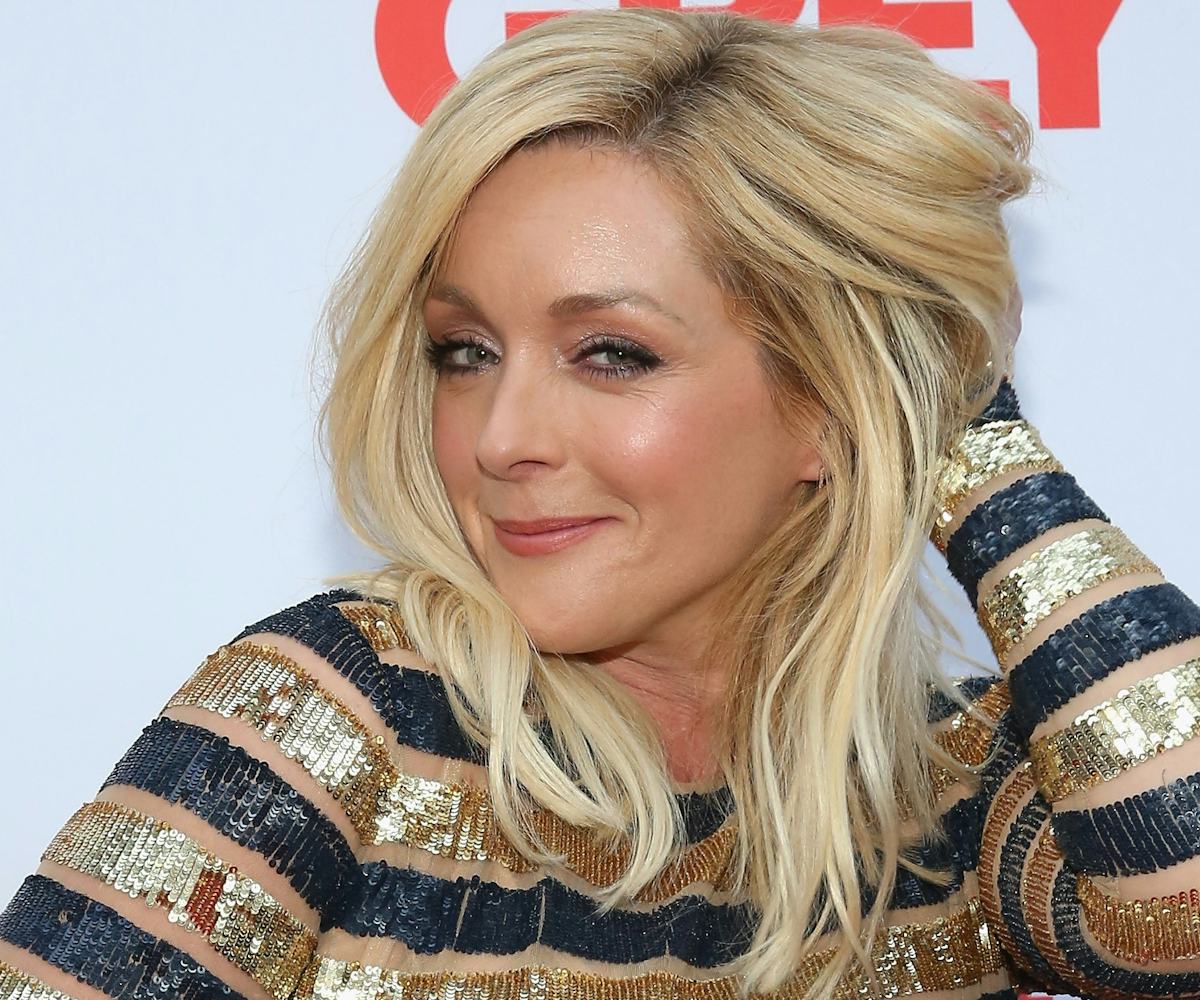 Photo by Mike Coppola/Getty Images
Jane Krakowski On What She'll Miss About 'Unbreakable Kimmy Schmidt'
"Every episode becomes a little bittersweet"
Goodbyes are never easy, but they're something that seasoned actor Jane Krakowski has gotten used to, having said farewell over the years to the many iconic characters she's embodied. And while Krakowski says that waving Jacqueline Vorhees, her scene-stealing character on Unbreakable Kimmy Schmidt, goodbye has been difficult, she also says she loves the way the show is ending and its coverage of movements like #TimesUp and #MeToo.
And this might not be a true ending after all; a potential feature-length film is in the works, which is good news for all Kimmy Schmidt fans. We recently spoke to Krakowski about the show's 30 Rock connection, Jacqueline's growth, and how the Women's Movements affected the final season's story line. Read our Q&A, below.
How do you feel about the show wrapping up?
Every episode becomes a little bittersweet because we realize we're finishing up soon. I will miss all the amazing people that make up our show. It's a crew of hundreds of people that I've known for [a long time]—many of them since 30 Rock started. We spent many years together, seeing our children either be born or grow up. I will also be sad to see Jacqueline go. I've loved playing her, and I love the dynamic that we had. I'm really proud of Season 4 so far. I think the second half of season four is fantastic, as well. The episodes really resonate with what's going on in today's world. 
Did splitting up the season have anything to do with the fact that Season 4 wanted to tackle some more timely issues?
That would be more of a question for [creators] Robert Carlock and Tina Fey because they spent all the time creating the arc of each season in the writer's room. We're not really privy to that talk. I think it's more [of a result of us] filming something while other stuff is going on in the world. Like, a big one [was that] Kimmy Schmidt missed the election entirely because we weren't pressing or filming when it was relevant and happening. That's the one major difference when you're doing network television, where you do 21 or 22 episodes. You're filming as life is happening and as they're airing. There's a much more immediate timeline. I think you have the opportunity to [tackle] more stories that are happening right now. 
[For Kimmy Schmidt], we have a six month to a year out in lead time, between when you make them and when they air. So the story lines can't be as topical, or as on the pulse of something that's happening right at this moment. However, I do think that the #MeToo movement and the #TimesUp movement [are something that have lasted] a longer period of time, so that has become prevalent in the arc of Season 4.
On that note, are you ever hesitant to pursue a comedic project about serious topics and taking on things like #MeToo and #TimesUp?
I have felt entirely safe in the brilliant hands of Tina Fey and Robert Carlock for so long. In this instance and with this show, it's tackled through the eyes of Kimmy. Everything in our story is told through the optimistic and innocent eyes of Kimmy. I think they make a really lovely statement actually. I haven't seen all the episodes, but I was very much drawn to the story of making boys into good men in the first six episodes. I was very moved by that. Perhaps because I am the mother of a boy and one of my goals is to raise a very nice gentleman.
Last season, a lot of people remarked on Jacqueline's profound growth. How is this reflected in Season 4? Where will the final season take us in terms of Jacqueline's character trajectory? 
To quote one of my favorite lines in Season 4 that got cut in the final edit but I really feel describes Jacqueline: "For 20 years I've been #fakebusy, scheduling Bikram yoga uptown, downtown rejuvenation, also uptown, and feeling like I had a full day. For the first time, I'm #realbusy." 
What is the thing you're going to miss the most about Jacqueline?
The day-to-day good times I have acting with Ellie [Kemper], Tituss [Burgess], Carol [Kane], and our group of players. I will miss the kindness and dedication of our extremely hardworking crew. And I will miss the incredibly crafted jokes and spot-on observances of Tina, Robert, and our writing team. And [Jacqueline's] wardrobe! 
Tell me a little bit about your recent Sonic commercial with Ellie.
I know Ellie and I are both extremely honored to be the first two ladies to be in the car for Sonic... I also just love working with Ellie so much, so I was thrilled to be able to have more comedy time with Ellie, so there's a lot to be grateful for as we wrap up.
Unbreakable Kimmy Schmidt Season 4 is on Netflix now.