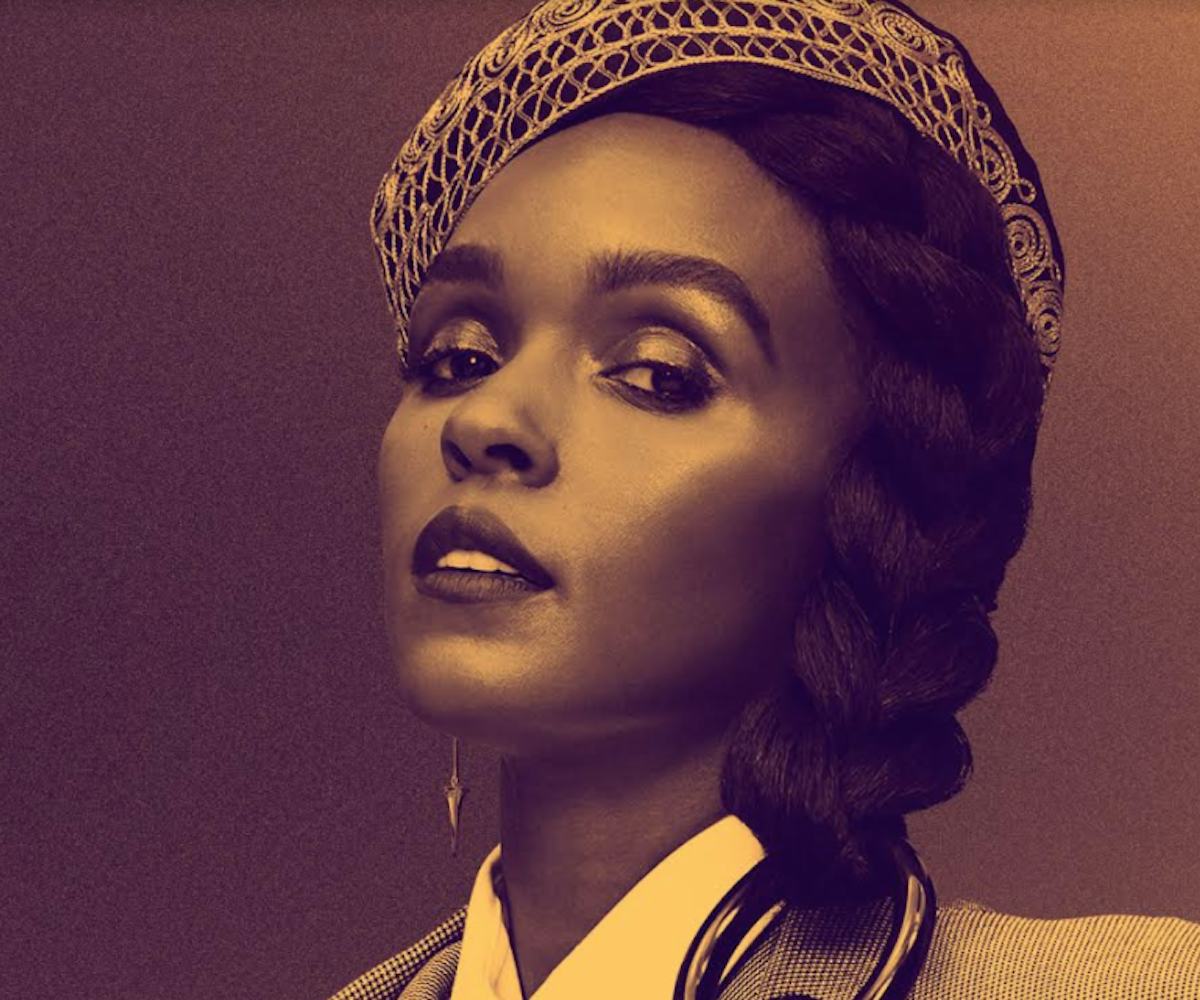 photo by Julia Johnson & Cody Cloud
Janelle Monáe And Spotify Will Celebrate Black History Year-Round
Thanks to a new partnership
For those of you (aka us) who are upset that Black History Month falls on the shortest month of the year, here's some good news: Spotify just launched Black History Is Happening Now, a new campaign to ensure that black voices are heard and celebrated all year long. Entertainment Weekly reports that the streaming service will invite a different artist each month to curate the playlists, conversations, and other materials that will appear on the hub. Their inaugural curator for this month? None other than Janelle Monáe. Talk about kicking it off with a bang.
"I am thrilled to be teaming up with Spotify to help kick off an important new initiative celebrating black history and culture through Black History is Happening Now," Monáe told EW. "I've always been excited and inspired to try to redefine how we're seen. It's important to me to celebrate  black history year round and with Spotify's commitment to honoring the black community all year long and showcasing artists and organizations who are dedicated to imparting change."
The streaming service also unveiled a video of Monáe speaking about the importance of Afrofuturism tied to the partnership. "Afrofuturism is me, us," she says in the clip. "It is black people seeing ourselves in the future. Being as magical as we want to be. There are limitless possibilities. We get to paint a different world."
Though black history should be celebrated all year anyway, it's encouraging to see major companies launching projects of this caliber. You can keep up with the campaign, here.