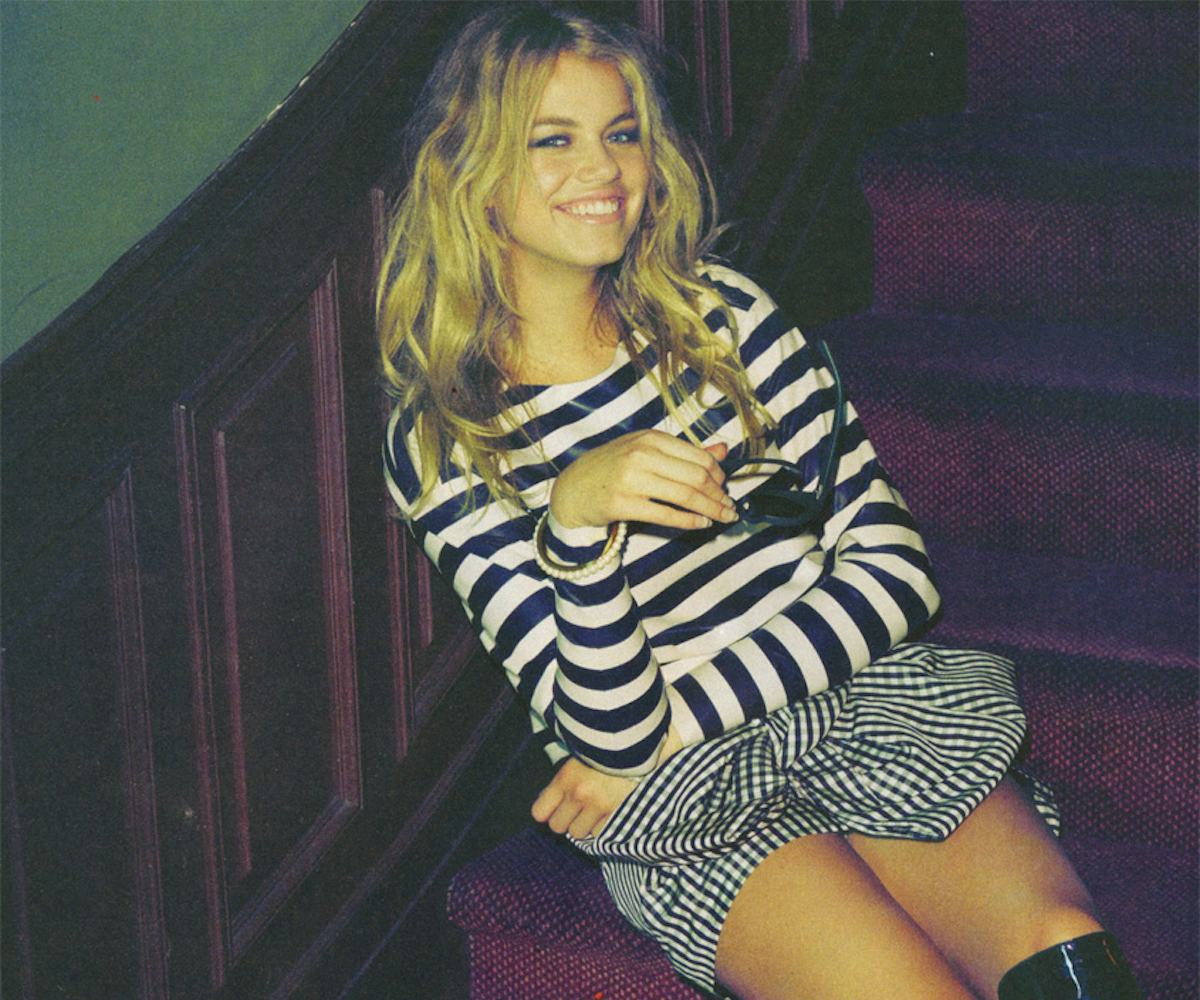 photo by james macari
5 reasons single people love january
because galentine's day is so much better.
Single people don't get a
day
. We don't get celebrated, CVS doesn't sell greeting cards for us, there isn't a special color set of M&Ms. If we want something we have to invent it. Create it. Divine it from the heavens. Thankfully, we're an innovative bunch. I can't think of a better month of the year for single people than January, and this year I'd like to dedicate the entire month to single people. You and me. Us. This is ours.
In case you've never really given January any thought, I've highlighted a few delicious details about the first month of the year that are uniquely special to unattached individuals. And they are: 
1) 
Peace, Santa
: Down tinsel, down carols, down holly, down trees. Enough with engagements. Just stop. Thank you. Please. Ads, songs, movies, tweets... December is an onslaught of reminders that you're getting nothing for Christmas. You're 
giving
nothing for Christmas. You're waiting until the last week of the month when the stuff you wanted goes on sale and then you're buying it for yourself. Get yourself a deal, girl. Get it.
But there won't be surprises under a tree for you, single person. The sad state of the twelve empty inches between the bottom of a single person's Christmas tree and the floor is something only a bottle of wine understands. But are we bored? Are we left out of the holiday shopping fun? Oh 
nooo
. We become gifting consultants for coupled-up people who simply can't summon the creativity to purchase 
another year's
worth
of Christmas gifts for their significant other. We have to help them. Be a friend. 
But December ends. It ends so well! With glitter and champagne and Uber surge pricing! We banish it away for another 11 blissful, carol-free months. We get the 4th of July before we have to handle the holiday season again. The time of couplehood perfection is done. Done I say! No more holiday cards of couples hugging or posing with the dog. No more well wishes from "us," as if they've legally changed their names to the same word. No one gets engaged in January. No one gets married in January. If babies are born in January, you can't see them because they're stuffed into tiny little sleeping baggy things for warmth. January is a holy place. It's a quiet, unimposing month. Let the real world totally absent of holiday cheer rain down upon us like so many snowflakes. Let us check our Instagram feeds without fear. This is life again, single person. Chin chin. 
2) 
Staying In
: The weather sucks in January! Never is one so thoroughly able to depend on predictably shitty weather than in January. Why, 
is almost wholly unnecessary. Just draw the curtains and gaze out into the void of frozen quietude. Revel in its splendor. Do you want to go out there? No? Neither does anyone else! January should be called Flake Fest because everyone's doing it – including the weather. Our phones should just autocorrect text messages to start with "Hey, soo sorry, but...." After an entire month of carefully rotating cocktail dresses between parties full of people who haven't seen you in that outfit yet, we could all use a little time indoors. 
January deserves your gratitude. You have time to dust off that novel you bought in October and read it! Thinking of taking an online course in conversational Italian? Stay in and educate yourself, sister. You just got a brand new excuse for not attending that dinner party where your single ass will inevitably be used as a seat filler at an odd-numbered table. You're quite welcome! Why, any plans of any sort that require eyeliner are a snap to cancel in January. Everyone is sick in January. Everyone is freezing in January. Road conditions are just awful. In fact I think the only people who enjoy January more than singles are food delivery apps. Business is booming. 
3) 
It's not February
. Self-explanatory.
4) 
Fresh Meat
. Online dating apps are lousy with newcomers in January. A week or two at Mom's house over the holidays without anyone to bring home into the warm bosom of awkwardness will light a fire under that ass, I promise you. Eighteen rounds of "So are you seeing anybody?" creates enough pressure to turn rock to diamond. Download that dating app, download it fast.  Everyone signs up in January. Everyone wants to make Mom happy in January. Everyone wants to give it the ole college try before that bullshit holiday in February rolls around. Just in case. Also it's cold, so, you know... body heat. 
There's so much optimism in the new year. That optimism, rightly so, bleeds into online dating and sparks chats, connections, maybe even meetings IRL. You never know! Trust that no matter what our motivations are for entering the online dating chasm, our efforts are admirable. Unless you're a stalker, creep, or married guy. You get out of here. The lion's share of newcomers to the online dating world in January have pure intentions. They probably just want to meet for a drink. They're probably coming from a good place. And that good place is 11pm in their mother's kitchen where they're reminded that being single and 35 is not how they were raised. I say ride that wave. Scoop up that wealth of positivity and possibility and let the world be your oyster. Mmmm... oysters. 
5) 
Winter Wonderland
. Now it's winter. Now is the time to enjoy hot toddies near pub fireplaces and reservations at good restaurants and no lines at Disneyland. (That Disneyland thing is true by the way, you should 
totally
go in January). The families are all stayin' home this month. They're tired. Walks around snowy parks and empty theaters for Christmas blockbusters (which are still in theaters, btw) are so lovely in January. Parking spaces are everywhere in January. It's as if the world removes its corset and breathes freely for the first time in awhile. We're not pressured or pushed – January has no deadlines or looming obligations. It's your month to enjoy what you want without having to take a number and wait to do it.  How's that for peace on earth?
In sum, I'll say that January is pretty normal. It's a month of getting shit done and living how you want to live. If you want to do something, do it. If you don't, eff it. January understands. January doesn't read the comments. It asks nothing of you and instead provides you with a cup of hot cocoa that does 
not
have a candy cane in it. January applauds your efforts for going to the gym and doesn't give you side eye when you only use the steam room. January doesn't want you to see single as bad, it wants you to see single as inspiring. January wants you to snuggle up on the couch with an awards show and a cheese plate while scrolling through Happ'n. It wants you to live your best life. This is the month where single people make single plans and have single fun, and there's not a single thing wrong with January. Happy New Year.