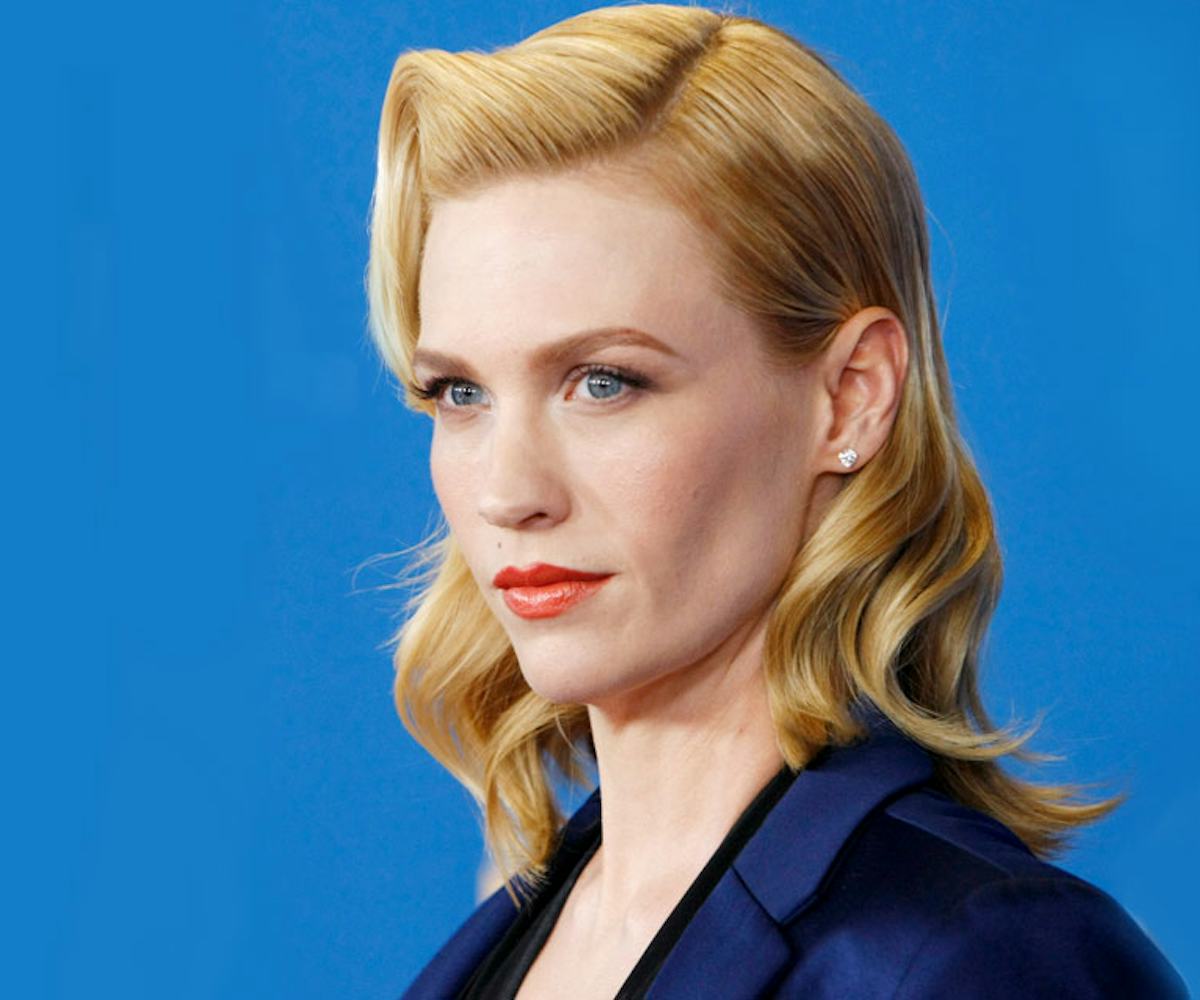 Photo by David Buchan / Getty Images
january jones' new hair is seriously cool
Forget back to black—January Jones is back to pink. And, to no one's surprise, she looks really amazing.
This week, the Mad Men actress tinted her signature blonde locks a candy-floss pink. With lilac undertones, this cool shade is different from the rose-gold highlights she sported back in 2012. The hue adds the perfect amount of dimension to her look and makes her skin practically glow. Jones debuted her new 'do with an Instagram pic captioned "Call me 'Frenchie'," revealing that she was inspired by Grease's resident beauty school dropout.
You could say she's tickled pink or as elegant as a pink panther, but one thing's for sure: With a new television spot on The Last Man on Earth, everything's coming up roses for January Jones.