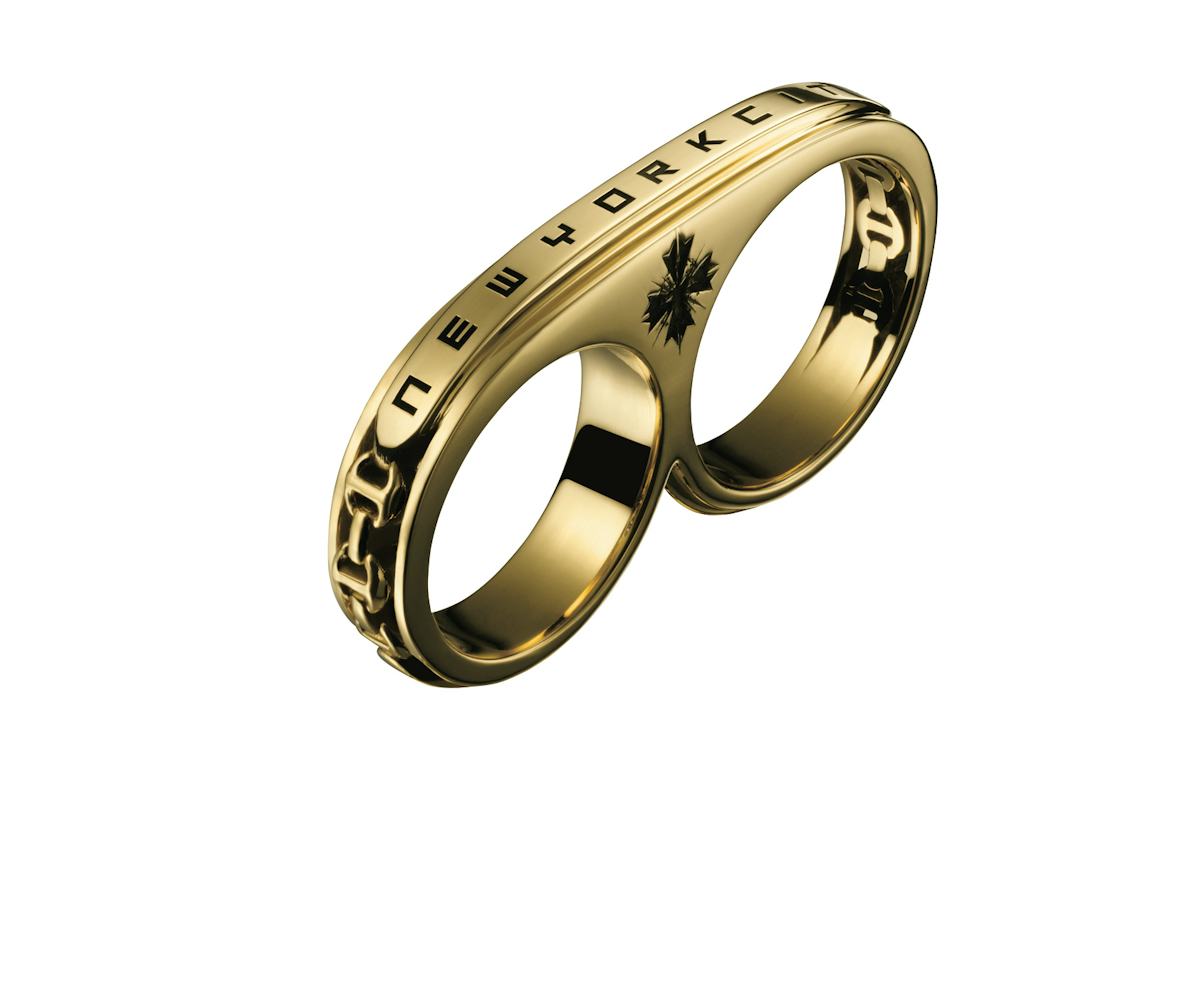 barneys go hard
jay z's got 99 problems but the holiday windows ain't one.
How do you top a holiday season where you had Lady Gaga take over your windows?
If you're Barneys, you enlist one-half of the highest earning celeb couple in the world and have him--and a few of his big-name friends--do it up big.
That's right, Jay Z is teaming up with Barneys to not just conceptualize their iconic New York flagship windows, but to also come up with a line of limited edition products. Dubbed A New York Holiday, up for grabs will be a Hoorsenbuhs 18-karat-gold double ring, an Alexander Wang for Balenciaga black leather backpack, an Elder Statesman cashmere blanket, and a few more trinkets that could set you back as much as $33,900 (yes, there's a Shawn Carter by Hublot watch that costs that much). The one rule? Everything is either black, white, silver, or gold--and very, very cool.
According to Jay Z, "With this project, Barneys New York and I were able to take the slickness, energy, and innovation of New York City and translate that into quality, timeless pieces. Everything than encompasses 'A New York Holiday'--the item chosen, the amazing designers that participated, the windows, the design of the BNY SCC Gallery--represents a perfect example of a unique and groundbreaking collaboration that I hope demonstrates how inspiring New York has been to me."
You'll get to see it all IRL starting November 20. Don't live in New York? That's cool--the collection will also be available in Beverly Hills, Boston, Chicago, San Francisco, and online.