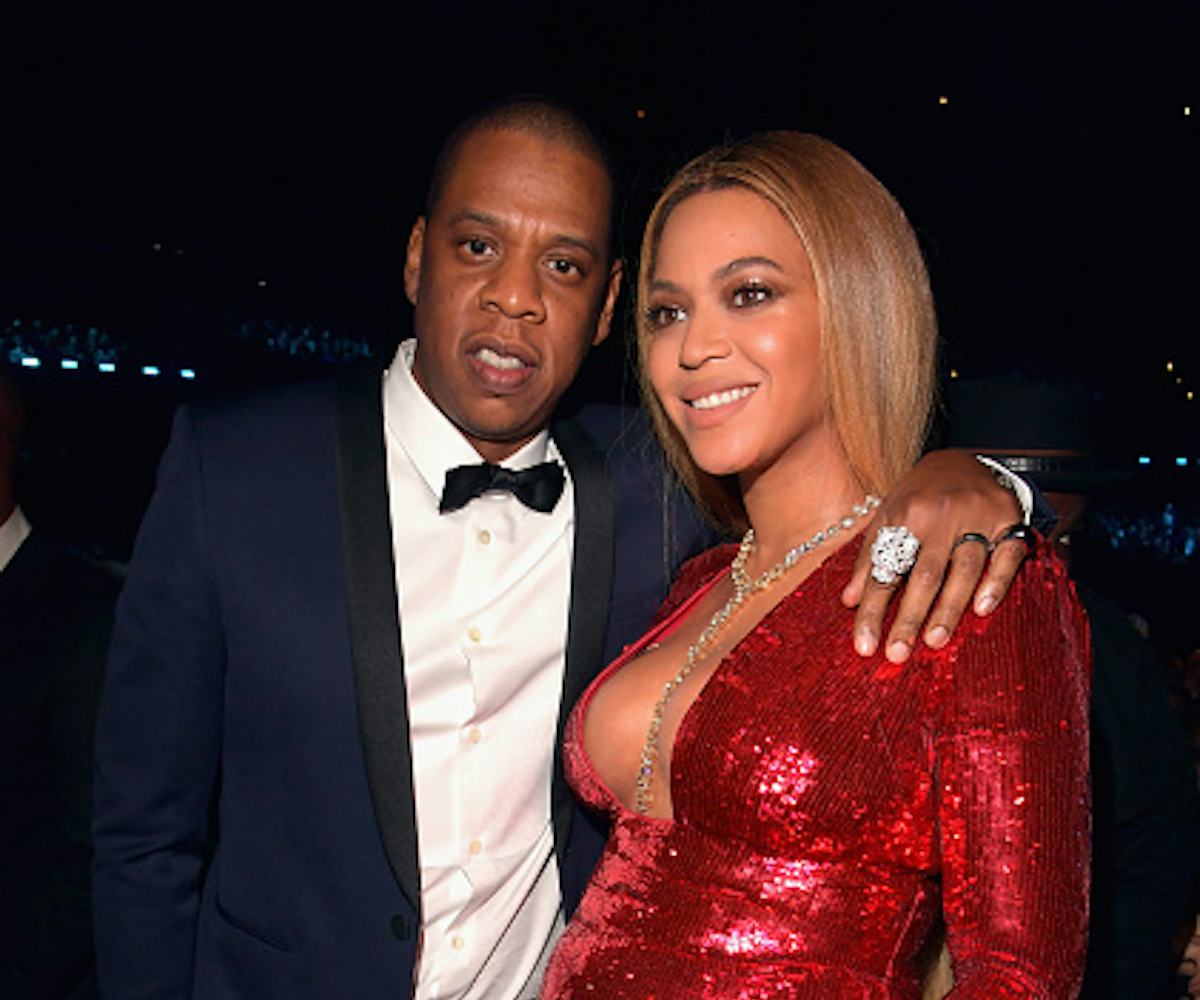 Photo by Lester Cohen/Getty Images for NARAS
Jay Z Says He Wasn't 100 Percent Honest With Beyoncé
He opens up on a bonus feature for "4:44"
In Jay Z's new album, 4:44, he admits to cheating on Beyoncé in the title track. On Monday, he released a new "footnotes" video on Tidal for the song, featuring Chris Rock, Kendrick Lamar, Mahershala Ali, and Will Smith. "Everybody wants to be needed on some level," Rock says in the opening of the video.
Then Jay Z gets real honest about his relationship with Bey and the troubles they've gone through. He says after he met his dad, he thought, "I'm free to love now," but he didn't know how. "That's why I say [in the song], 'You matured faster than me, I wasn't ready.'" Then he gets into the issues with his marriage. "This is my real life," he says. "I just ran into this place, and we built this big, beautiful mansion of a relationship that wasn't totally built on the 100 percent truth and then it starts cracking. Things start happening that the public can see. Then we had to get to a point of 'Okay, tear this down and let's start from the beginning.' It's the hardest thing I've ever done."
In the song "4:44," Jay Z raps, "Look, I apologize/ Often womanize/ Took for my child to be born to see through a woman's eyes/ Took for these natural twins to believe in miracles."
In the footnotes video, he recalls a time when he first felt vulnerable in front of Beyoncé. They were on vacation together, and he didn't want her to go. "I was like, 'Man, this is great.' Then she had to leave, and I was, like, crushed. 'Man, I don't even feel like this. What is happening to my body right now?' And I was just like, 'Don't go.' And I [then] was like, 'Did I just say, 'Don't leave'?" 
Then he talks about what it was like playing the song for Beyoncé for the first time. "We just got to a place where we were like, 'In order for this to work, this can't be fake, not once ounce,'" he says. "I'm not saying it wasn't uncomfortable, it was, but because we've been doing it for so long, it was less uncomfortable." 
At the end of the video, Jay Z announces that the next video, for "Bam," will drop Friday.