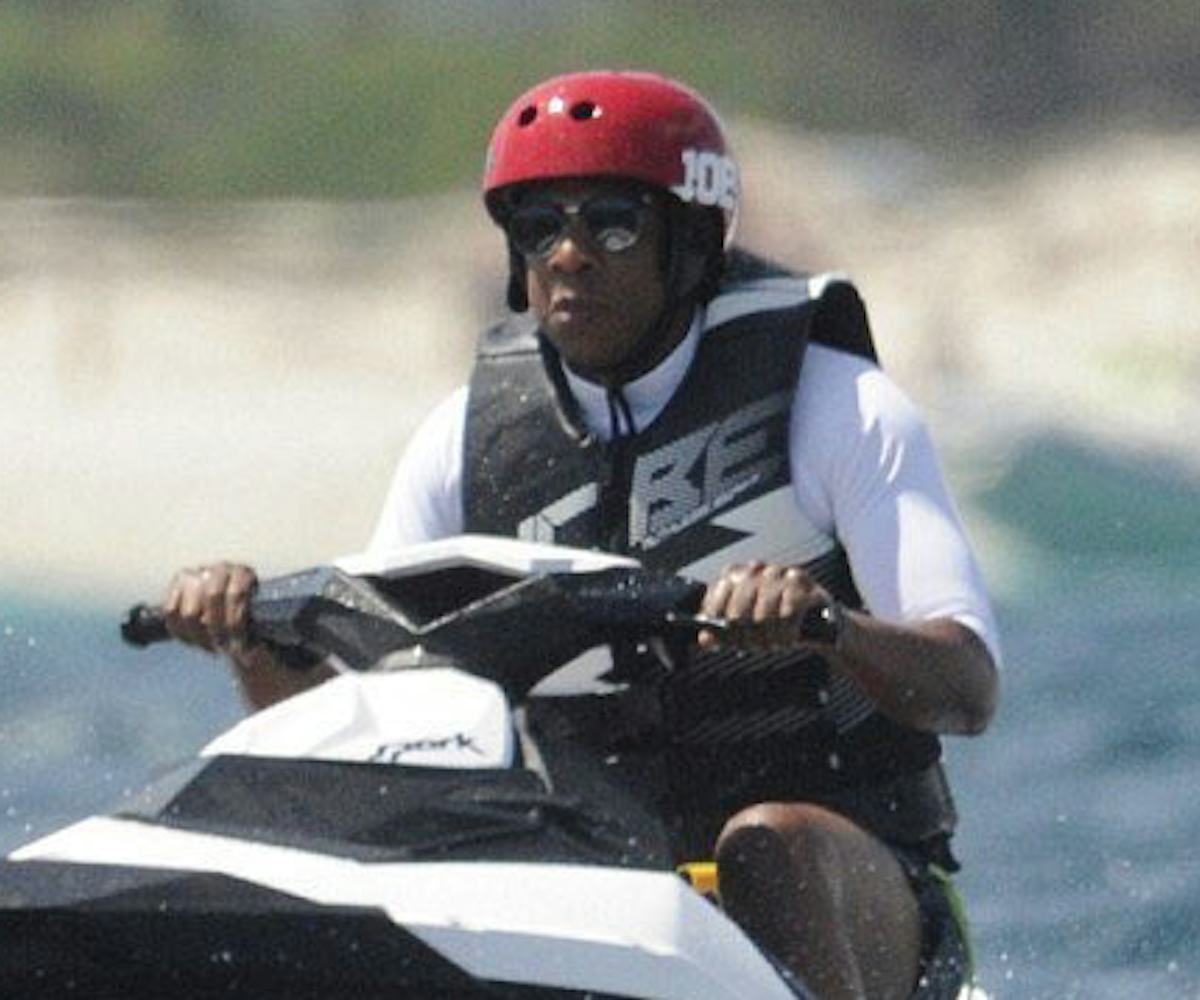 Photo via Twitter.
Twitter Can't Get Over This Photo Of Jay-Z On A Jet Ski
"Jay-Z is the first person on a jet ski to look like they're commuting to work"
Step aside, Fake Woke Drake—the Internet's new favorite meme is here, and it's all about Jay-Z on a jet ski.
A few days ago, old photos of Jay on vacation with Beyoncé in 2016 hit the Internet, and people could not get enough of it. The rapper, who was photographed sporting a helmet and a very serious facial expression while riding a jet ski resonated on many levels for fans, who subsequently turned the photo into the Meme Of The Summer™. 
For example, many thought that the rapper strongly resembled The Incredibles character Edna Mode.
Others thought he looked like a weary commuter.
While some thought he looked like their current life mood.
Some found it necessary to note the hilarity of seeing Jay in what appears to be a bike helmet on the jet ski.
TFW someone's trying to get at your girl.
There were also these timeless gems:
In short, Twitter remains undefeated.