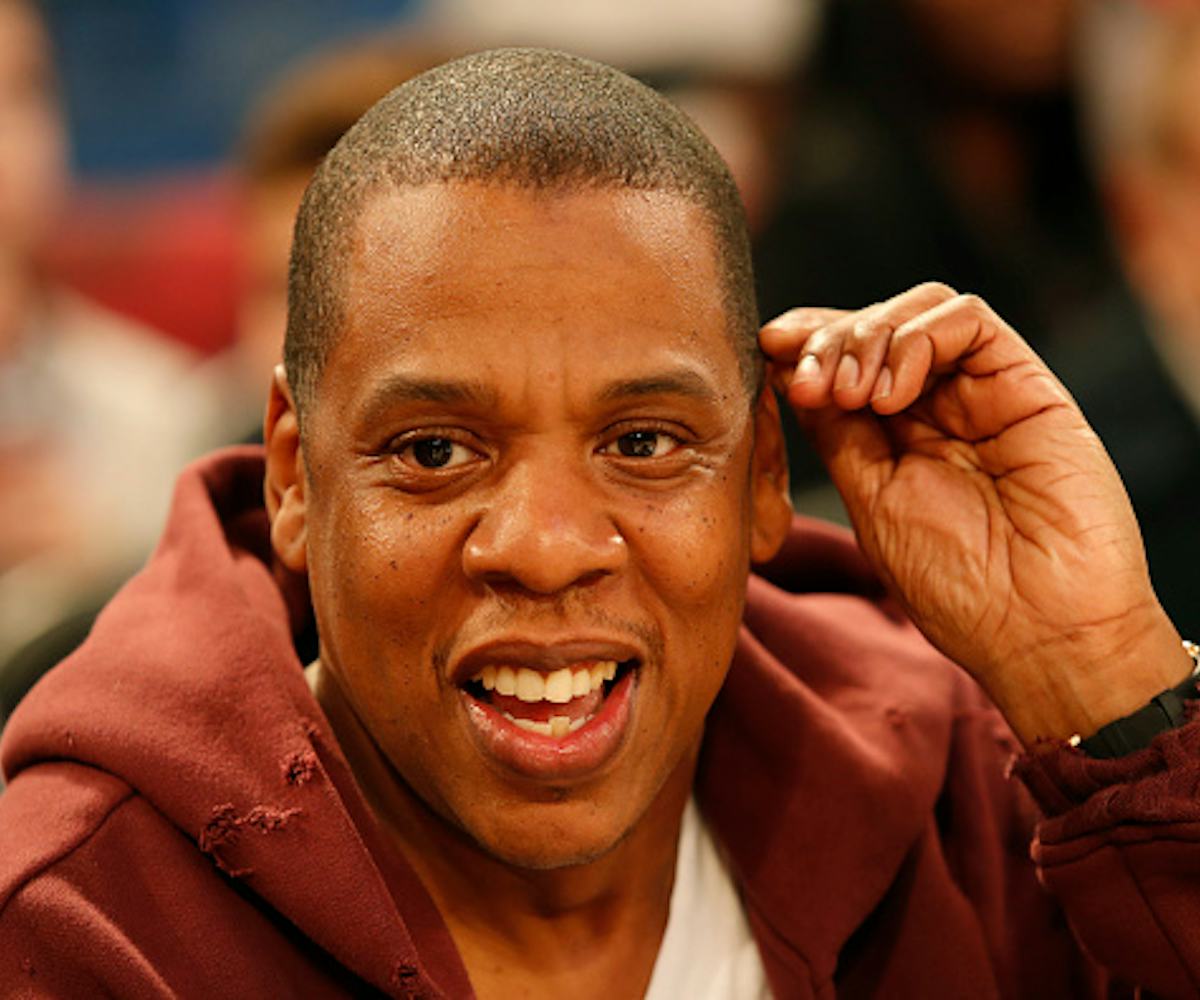 Photo by Tyler KaufmanNBAE via Getty Images
Jay Z's New Album Finally Has A Release Date
A few weeks ago, Jay Z fans were on high alert because "4:44" ads, supposedly for the rapper's new album, kept popping up all over the internet and major cities like New York and L.A. After 4:44pm came and went, people weren't sure if and when Hov's next record would come. Now TIDAL has released a trailer starring Moonlight's Mahershala Ali, titled "Adnis" after Jay Z's late father, that confirms the album will drop June 30.
Fans are obviously very excited about it. "Come on king," someone wrote on Twitter. "Snatch my coins." 
"We are not worthy," another wrote. In addition to the album, TIDAL is expected to release a film starring Ali, Lupita Nyong'o, and Danny Glover. 
This album sounds like it might be more personal than Jay Z's past records. In the black-and-white trailer, he raps, "Letter to my dad that I never wrote/ Speeches I prepared that I never spoke/ Words on the paper that I never read/ Prose is never penned, they stayed in my head." Some people suspect it might be the story of Jay Z's dad, Adnis Reeves, who abandoned Jay's family when the rapper was 11 years old. "He left a huge scar," Jay Z told GQ in 2011. "He was my superhero." Jay Z met with and forgave his father shortly before he died in 2003. 
No matter what the album's content, fans know it's going to be well made. "The production on Jay Z's album is going to sound expensive," one fan tweeted. "It's gunna make me feel like I'm too poor to even listen to it." 
And someone else asked a valid question: Is Jay Z the new Jay Z? Now someone just needs to help him out with how to use Twitter, and he'll be unstoppable.