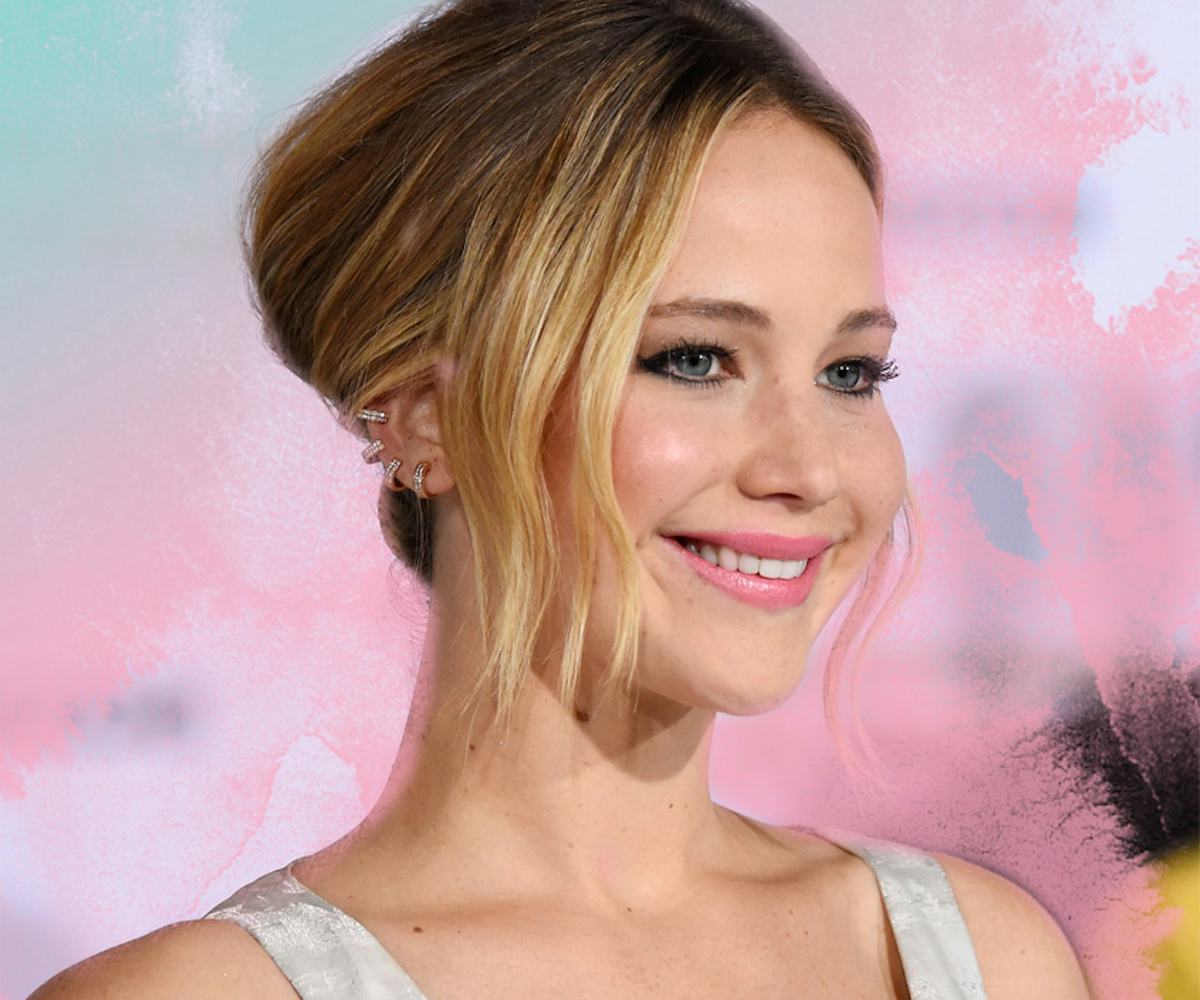 photo via getty images
5 magical things we just learned about jennifer lawrence
from her interview with eddie redmayne.
Okay, sure: This piece in Interview in which Jennifer Lawrence interviews Eddie Redmayne, titled "Eddie Redmayne," is clearly supposed to be a feature about him and his work. However: J. Lawr peppers the interview with tidbits about herself, and we can't help but feel like that's the most exciting part of the piece. She's just so perfect. 
For example:
1. She is easily embarrassed. "I don't know if you get this, but I get embarrassed really easily when I have to have big meltdown scenes."
2. She's into Lisa Vanderpump: "I went to Pump the other night to meet [restaurateur and Real Housewives of Beverly Hills star] Lisa Vanderpump. I had her sign a bottle of vodka, and when she gave it to my friend who was with me at the Oscars, my friend said, 'Jennifer, this is so much better than the Oscars!' [laughs] We took so many pictures with her. We were like, [referring to season four of the show] 'Puerto Rico was a witch hunt. Brandi [Glanville] and Kyle [Richards] were so mean!'"
3. She's kind of a couch potato: "MTV sometimes plays [reality shows] for, like, three hours, and that will just turn into my morning. Like, I'll cancel shit."
4. She has a short attention span: "I read two pages and I'm like, 'Maybe I'll just watch TV until the commercial break, and then I'll finish the chapter.'"
5. When she orders Chinese food, she makes it last: "I had it for dinner and breakfast, and I ordered so much that I'll probably have it for lunch."
Basically, she's just like us! Head on over to Interview for the full feature. (via Interview)