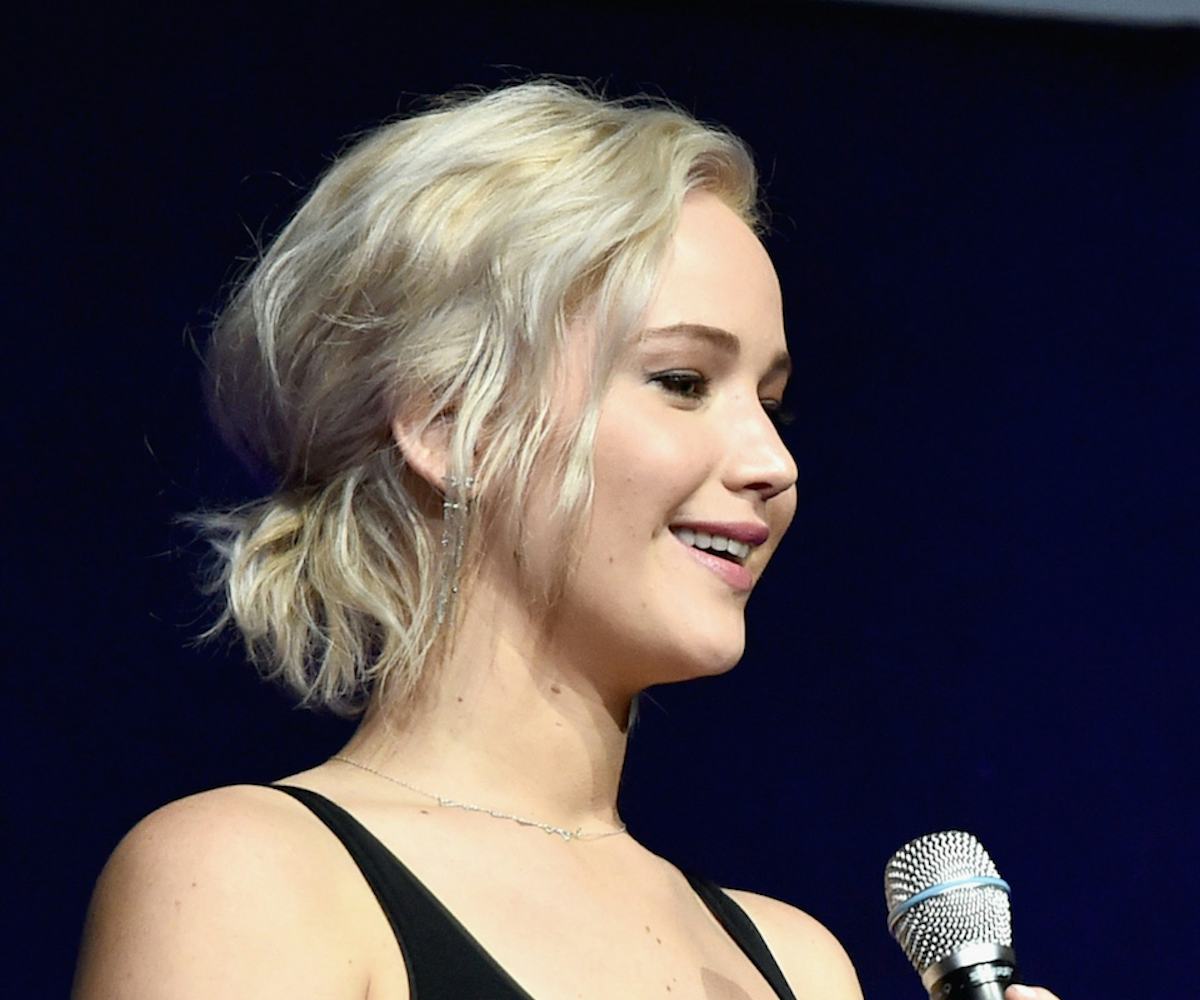 Photo Alberto E. Rodriguez/Getty Images
With New Hair Color, Jennifer Lawrence Is Now Basically Elsa From 'Frozen'
Brrrr! You feel that? It's Jennifer Lawrence's amazing new, icy platinum blonde hair color.
The Oscar-winner (and America's BFF), arrived at the presentation for Passengers—her upcoming sci-fi epic co-starring Chris Pratt (America's goofy boyfriend)—with a stunning new color added to her tousled locks. (By the by, those at the presentation are saying Passengers is pretty stunning, too.)
There's no word on whether the new tint is part of her look for the movie or whether it's just something she wanted to do for herself (or both). Whatever the case, it's a world away from the, ahem, mahogany color she sported all through the Hunger Games series and the sunny blonde she usually rocks. 
Actually, it's pretty much this:
Image Via Disney
Yep, from the eyes to the cheeks to the hair, Lawrence is now all set to play the live-action version of Elsa in Frozen. Not that a live-action version of Frozen exists (though we hope Disney executives are seeing what's happening here and follow suit). 
Currently, IMDb says Passengers has wrapped shooting and lists her upcoming projects as an untitled Darren Aronofsky film and the Steven Spielberg war picture, It's What I Do. She can next be seen in X-Men: Apocalypse landing May 27.