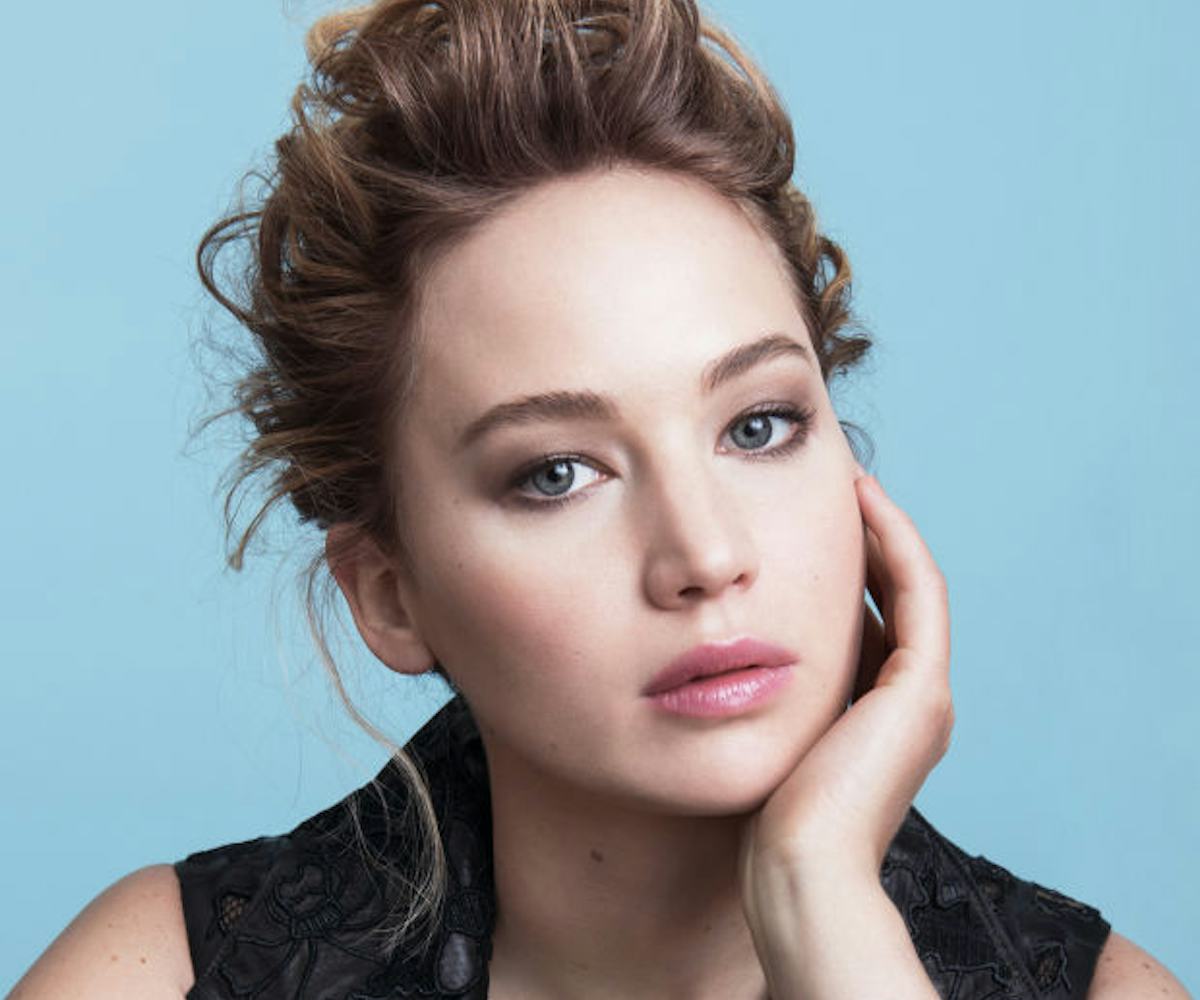 Photo courtesy of Dior
For Jennifer Lawrence, Real Beauty Comes From the Inside
the face of dior opens up on inner beauty.
There's only one day left until it's officially Jennifer Lawrence month, culminating in the November 20 release of
The Hunger Games: Mockingjay — Part 2.
But because there's no such thing as too much JLaw, here's a casual-yet-revealing interview with the star about self-empowerment, her partnership with Dior, and beauty routines.  
Your career has been seemingly flawless. You alternate between these huge blockbuster films and smaller-budget indies. Do you feel like these two worlds have to exist for you to create a balance? 
I signed on to
Hunger Games
for the same reason that I signed on to 
Silver Linings Playbook 
and all the other indie or art-house movies I've ever done. I'm driven by the character first and foremost. I love the characters I portray, the stories I get to tell. I feel really passionate about them and I feel connected, regardless of the budget. 
Do you think about your appearance at all? 
I do—more than I want to, like every girl does. I think we're all born with certain traits and qualities and it's important to just work with it and be happy. Every time a thought may cross my mind about what I'd like to maybe change about myself, I then think, "But would I really? Do I really not want to have a glass of wine at dinner? Would I really not want to eat carbs past 4 p.m.? Would I really want to put in the work to look like that?" No. You can be a size zero, that's cool. I'm going to stay at a size four and keep eating. So, I'm happy. 
Would you say part of your confidence comes from how you were raised?
Yes. I have a really loving and supportive family. When the people who love you believe in you, it gives you confidence in yourself. 
Did your mom or grandmother have a beauty routine you admired?
They didn't define themselves by a beauty routine, and I think I'm the same way. Growing up, I found value in being a good friend, trying to make people laugh, or trying to be as intelligent as my brain would allow. It is better to find your roots and your strength in something you're always going to have, which is your mind and your humor, and being a good person to the people around you. 
How much do you really love makeup? 
When other people are putting it on me, it's the greatest thing in the entire world—otherwise, I like to keep things simple with just a couple of products. 
Why do you think the Dior Addict line is so successful? 
There are so many colors! And while it's Dior, a brand that many women around the world know, Dior Addict lipsticks are more playful and audacious. 
What's your favorite part of this partnership?
I didn't grow up with these kinds of opportunities. Like everyone, I still buy the inexpensive stuff, too. I just think that it's nice for people who don't necessarily have the budget to access the clothes or the accessories to still have access to what a brand like Dior represents. And with Dior Addict, if someone has a special occasion, and a great new lip gloss that they've treated themselves to happens to make them feel really good, I can relate to that. I think feeling beautiful is the most important aspect to being beautiful.