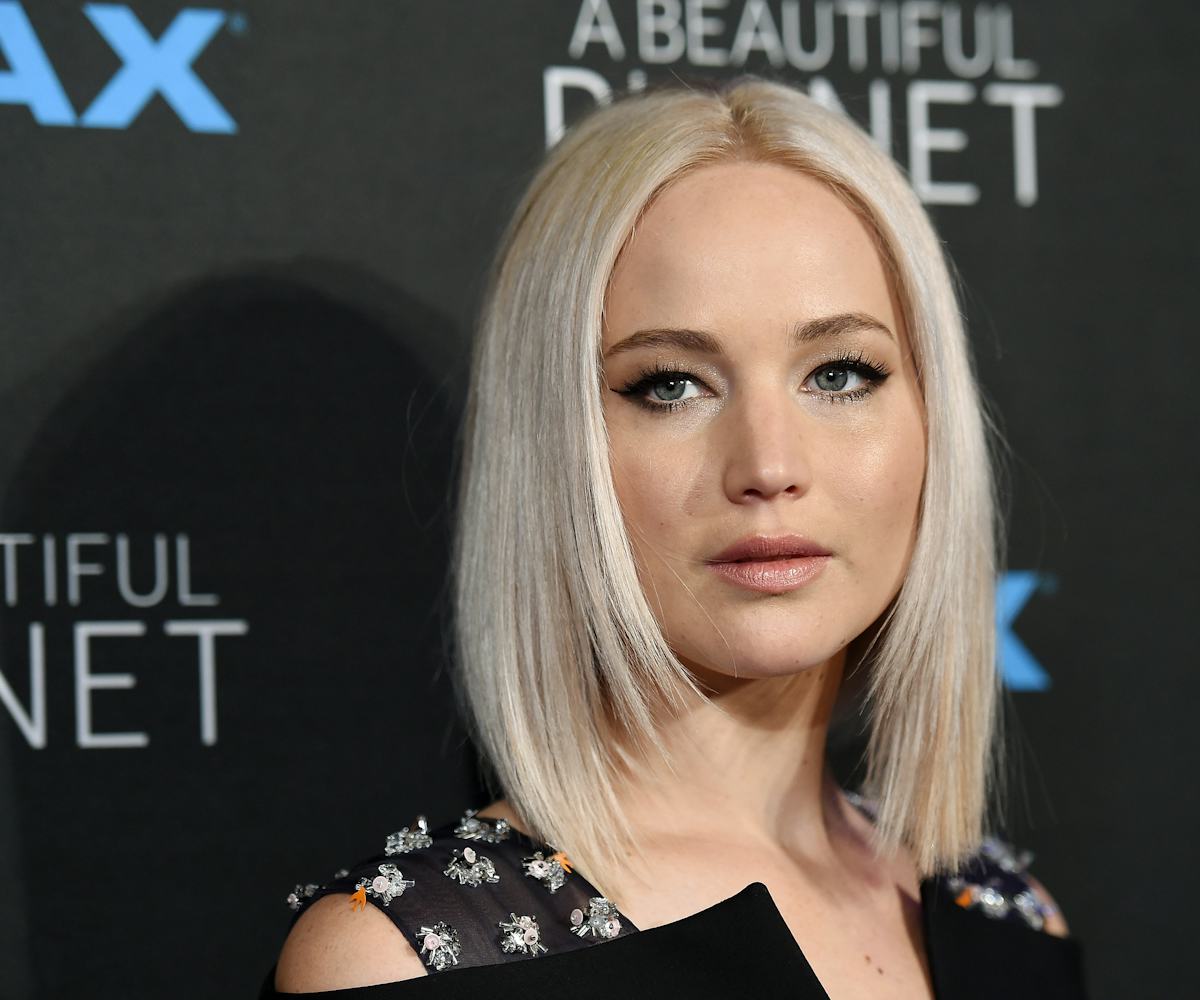 Photo by Jamie McCarthy / Getty Images
Jennifer Lawrence Wrote An Essay About Adele Because That's What Friends Do
"Her patience and kindness all wrapped up in the tough skin of a damn gangster"
Jennifer Lawrence and Adele have been friends for a minute, but things must be going super well because JLaw penned a beautiful tribute for her friend's selection in Time's 100 Most Influential People list. The world first became aware of Lawrence and Adele's bromance (sismance? girlmance?) when they were photographed late last year grabbing dinner with Emma Stone, but in the essay, Lawrence reveals that she met Adele for the first time at the 2013 Oscars. "I remember sneaking backstage while she performed 'Skyfall,' trying to squeeze a ball gown past a pile of ropes and cables just to get a little closer," she writes. "See her from another angle as if to peek behind the Great Oz's curtain."  
Lawrence then goes on to echo what so many of us have thought and felt while listening to Adele's music. "Suddenly there were words to that before-indescribable pain, frustration, sadness, then revolution that all comes from a breakup. I felt understood, I felt stronger, and above all, I hadn't sung in front of a mirror with a hairbrush since Destiny's Child." 
Lawrence, who's is pretty good at this whole writing thing, does her best to give us a glimpse into Adele's personal life, but does it carefully in order to respect the singer's precious privacy. "What you don't see is what a wonderful mother she is. What a wonderful partner and friend she is. That she makes her son's Halloween costumes." Read the entire essay, which ends with a hell of a kicker, here.