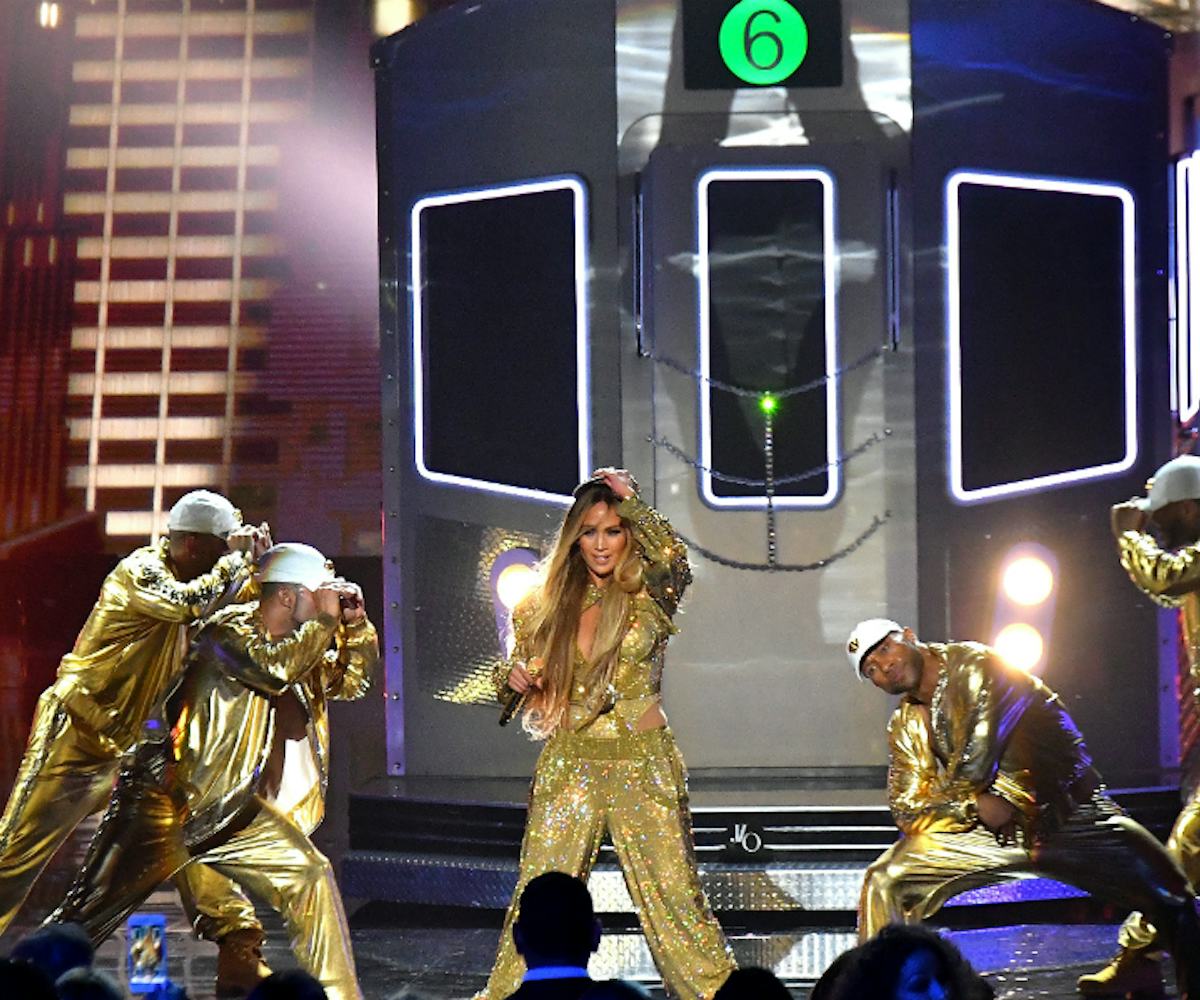 Photo by Michael Loccisano/Getty Images
Jennifer Lopez Took The 6 Train Straight Onto The Stage At The VMAs
She's still Jenny from the block
Is the real story here that JLo revealed a bonkers prop for her 2018 MTV Video Music Awards performance, or that the MTA finally got someone somewhere they needed to be right on time? Kidding.
Jennifer Lopez absolutely wowed the crowd during her performance packed with throwback hits before receiving the Michael Jackson Video Vanguard Award at tonight's ceremony. Being the true triple threat we all know and love, Lopez packed what felt like an entire Vegas show into a few minutes. Just watching her whip her hair and shake her hips felt like my workout for the week. 
The highlight of the performance came when, mid-medley, Lopez returned to the stage at the helm of a 6 train to break into her 2002 hit song "Jenny From The Block." Lopez hopped down from the subway car ready to dance, donning crystal-covered Timbs and sparkle-drenched sweatpants (or was it a jumpsuit? Either way, I'm obsessed).
Lopez was winning all around, additionally taking home the MTV VMA for Best Collaboration for "Dinero" featuring DJ Khaled and Cardi B. 
Watch Lopez's full performance, below.