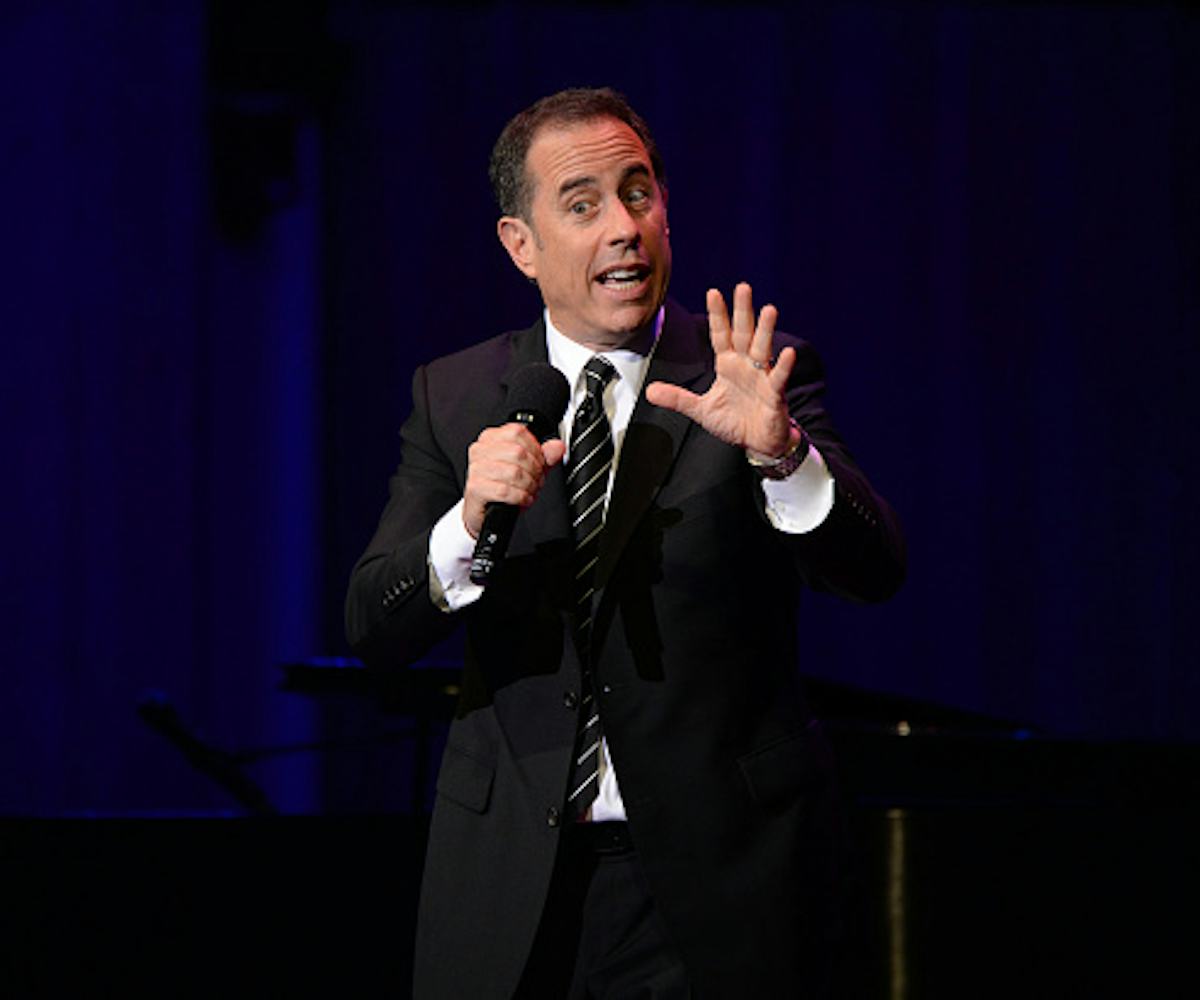 Photo by Kevin Mazur/Getty Images for David Lynch Foundation
Jerry Seinfeld Avoiding A Hug From Kesha Is Something Out Of 'Seinfeld'
Jerry Seinfeld was in the middle of a very Jerry Seinfeld sentence—"It's hard to just sleep when you're tired..."—on the red carpet when Kesha, a big fan of his, interrupted him to ask for a hug. That's when things got real awkward.
"I'm Kesha," the singer introduces herself in the short
. "I love you so much."
"Oh, thanks," Seinfeld says. "Can I give you a hug?" she asks. "No, thanks," Seinfeld quickly replies, before Kesha starts to politely beg. "Please," she says. "No, thanks," he repeats. "A little one," she tries to reason. "Yea, no, thanks," he says again, backing away from her at this point. 
"Aw," Kesha says as she walks away, clearly very disappointed. 
Seinfeld begins to laugh with the reporter, Tommy McFly. "I don't know who that was," Seinfeld says. "That was Kesha," McFly explains. "Oh, okay," Seinfeld replies. "Well, I wish her the best."
Fortunately, Kesha has rebounded from the painfully awkward experience, posting a photo of herself at the event—The David Lynch Foundation's National Night of Laughter and Song—along with the caption "lots to smile about." Although she's probably not referring to the run-in with Seinfeld.