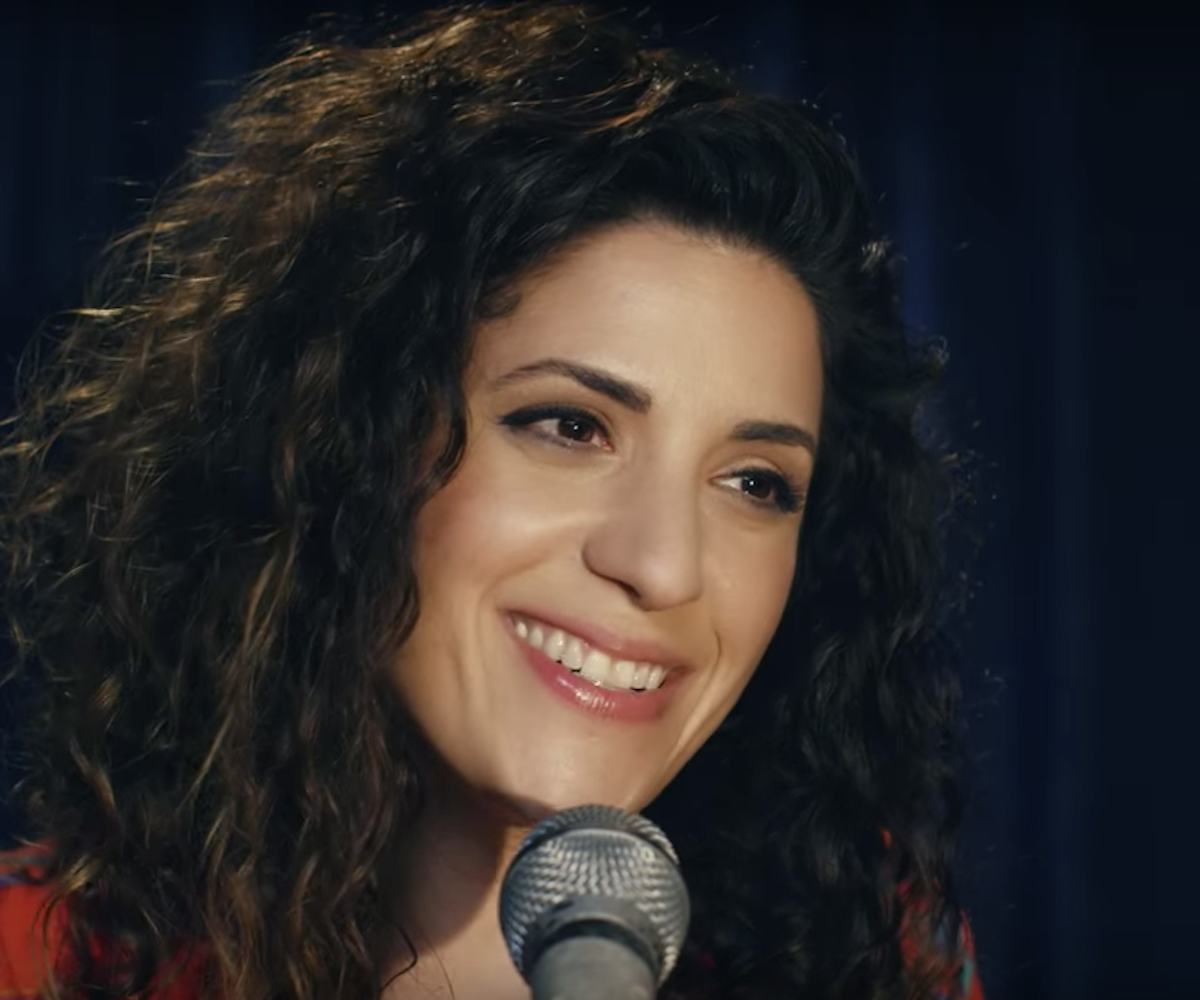 Photo via YouTube
Meet The Woman Who Made Dog Grooming Go Viral
Introducing dog's best friend
Social media is saturated with washed-up memes and recycled content. So when we stumbled upon @JessRonaGrooming on Instagram, we knew we'd found something special. 
Jess Rona posts slow-motion videos of dogs getting their fur blown out to an eclectic mix of music. The effect is effortlessly comedic. But Rona is making waves for more than just her grooming—she directed one of Tegan and Sara's latest videos and makes originals of her own. 
With a slew of projects in the works, Rona shows no sign of slowing down. Get to know the woman behind this account and see what's in store for her below. 
Why did start your account? 
It just sort of happened! I got a new iPhone 6 that had slo-mo video. I was casually taking fun grooming photos and videos just for fun to put on my personal Instagram, but then it started to take on a life of its own and I created JessRonaGrooming. A Pekingese named Noodle was over and her ears flew up in the air as I was drying her, so I grabbed my phone and filmed it. I learned how to put music to it, and I realized it was the most fun thing ever. I love choosing songs and timing them to the movement and emotion of the dog. 
Is there a method to creating your videos or does it come about organically?
It used to be just organic, but now I've been doing them for over a year and I have a method to it. But there's no way to control a dog. I can't tell them to look into the camera so I have to be patient and get creative. 
Do you think there's a difference between what you do and typical meme culture/viral media?
Yeah, I don't do it for the outcome. I never tried to make this viral. In fact, I wanted to keep my grooming career a secret while I pursued acting. I didn't want people to think of me as a groomer, I wanted them to see me as a comedian. But that's all over now, and I find that when I go with the flow of the universe, it feels right. 
Are there any internet-famous dogs you're dying to work with?
Tuna, Norbert the Dog, and DailyDougie. I don't know how to contact them, but I feel like the world needs slo-mo videos of them. Or at least a soapy bath pic.
How would you describe yourself, and what do you do outside of grooming and 'gramming?
I'm a maternal, warm, accepting seeker who has become a believer and a warrior as she gets older. I am an actor, improviser, and comedian. I write funny songs and perform them around L.A. I've made a few music videos too.
Do you see yourself eventually leaving your business to pursue other ventures? 
Yaaaaas. I am gearing up to direct my first short. It's a dark comedy, and I plan to shoot by the end of the year. There will probably be no dogs involved. My goal is to be able to work as an actor and director while still grooming dogs as a hobby in my free time. That's doable, right? 
So much of what you do is based around music. What is your ultimate playlist?
I have a playlist called "Loving It." I've been slowly adding to that.