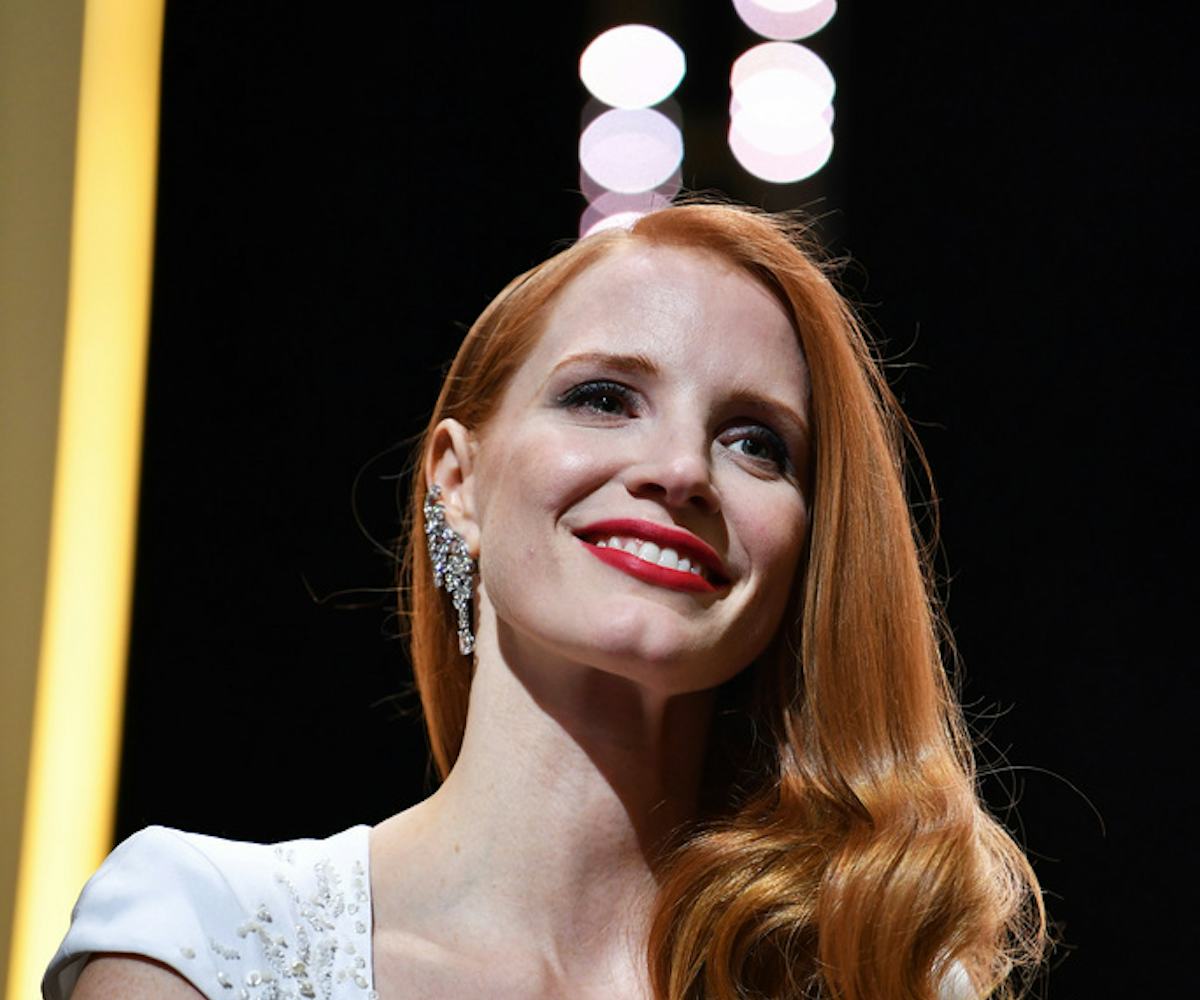 Photo by Pascal Le Segretain/Getty Images
Jessica Chastain Calls Out CBS For Network's Lack Of Diversity
"There's so many incredible options that don't include CBS"
Actress and perfect human Jessica Chastain has never been one to hold her tongue. At this year's Cannes Film Festival, she used her platform to speak out about the "horrifying" way women are portrayed on screen, highlighting the lack of multi-dimensional female characters during the film festival's closing press conference in May. And yesterday, Chastain spoke out again about the industry's severe diversity and inclusivity issue in one simple tweet calling out CBS, who recently came under fire due to their fall roster's lack of female leads. See the tweet, below.
The tweet comes in response to news from this year's Television Critics Association press conference, citing CBS' continuous lack of diversity in its shows after its fall roster was announced. All six shows, minus Shemar Moore's role in S.W.A.T, are lead entirely by white males, despite senior executive vice president of programming, Thom Sherman, assuring reporters that the network pitched female-led shows for the fall season. He also told reporters that the casting board is compromised of white individuals, who have "been together for a long time." He added that they are "cognizant of the issue" and will be "looking to expand the casting department."
But this isn't the first time CBS came under fire for their lack of inclusivity and unfair treatment of minority actors. In June, actors Daniel Dae Kim and Grace Park left their starring roles in Hawaii Five-0 due to an unequal pay gap between their white co-stars. 
"The way things turned out, those pilots were not felt to be as good as some of the other series that were picked up," Sherman says of the female-led shows that weren't picked up. "That's just the cycle of business and how it happens sometimes." Right. In the meantime, we'll be Netflix-and-chilling with Chastain.