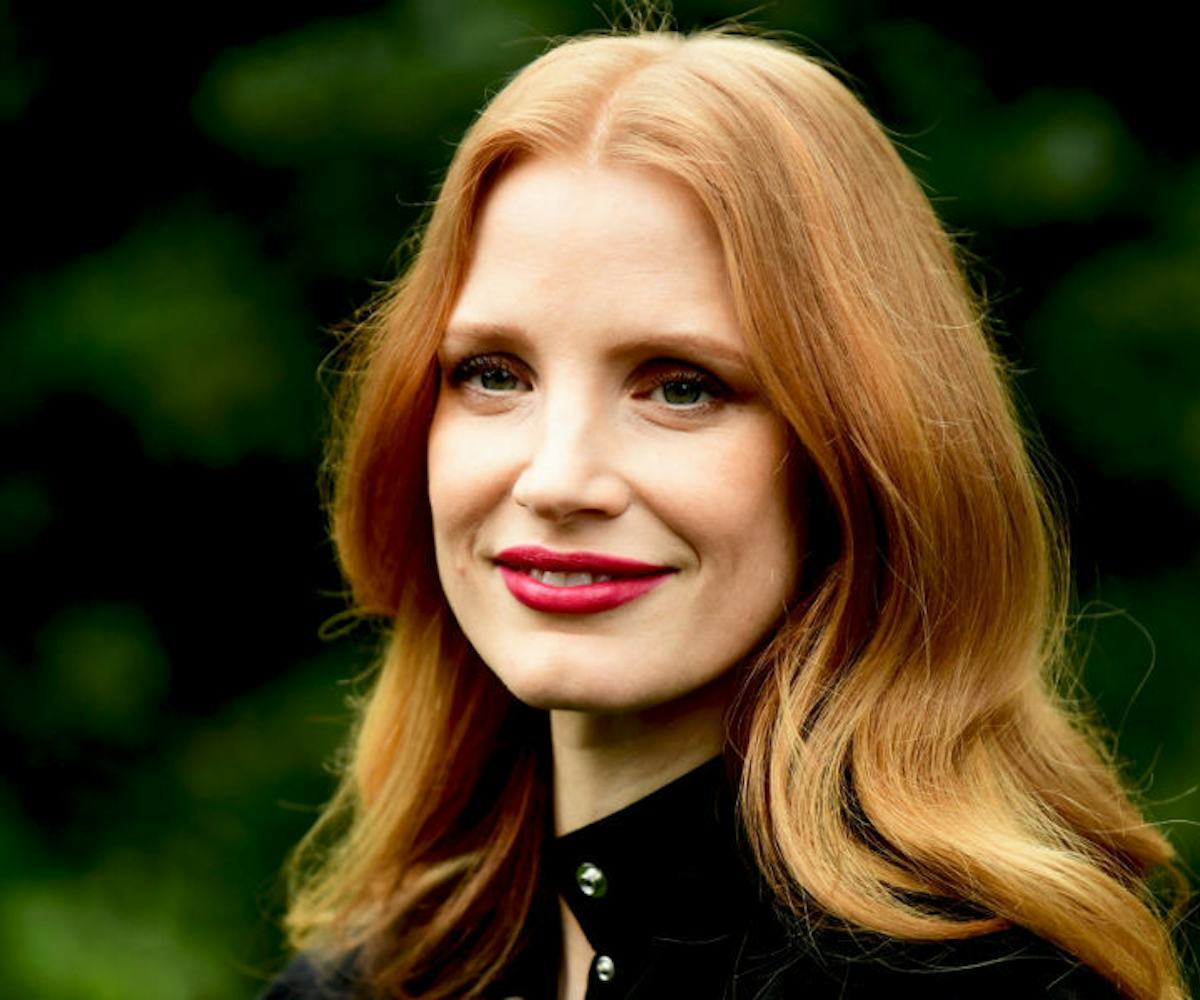 Photo by Emma McIntyre/Getty Images.
Jessica Chastain Defends #TimesUp Against Asia Argento's Criticism
Earlier this week, sexual abuse survivor Thandie Newton spoke out about being left out of the Time's Up movement. She claims that her career wasn't "hot" or "mainstream" enough for her to be welcomed in, which was very painful for the actress, given that she's protested violence against women for years. Actress Asia Argento, one of many women who accused Harvey Weinstein of sexual assault, came across Newton's comments and voiced her own thoughts on the movement.
"More proof, if any was needed, that #TimesUp is an exclusive club (and extended feel-good PR opportunity) for Hollywood elites that shuns survivors," Argento
. Voicing her solidarity, she tweeted at Newton directly: "I stand with you."
Catching wind of Argento's comments about Newton, vocal Time's Up supporter Jessica Chastain chimed in. She writes that Argento was, actually, invited to the first meeting, but that she was out of town. "It wasn't called #TimesUp cuz we didn't have a name," she explains. "It was just a group of actresses coming together to see how we could support the brave women coming forward & create lasting change."
Argento replied saying that she appreciates Chastain's support, but when she received an invite, she had no idea that it involved starting a movement. She followed up, stating that she's also uncomfortable with CAA's involvement with the movement (the talent agency where many agents were, reportedly, aware of Weinstein's behavior and failed to warn clients). Chastain responded with the following and continued to defend the movement and make her intentions known:
Amber Tamblyn also added her voice to the conversation, echoing Chastain's statements that none of the actresses involved needed an invitation. They just showed up.
Argento's response?