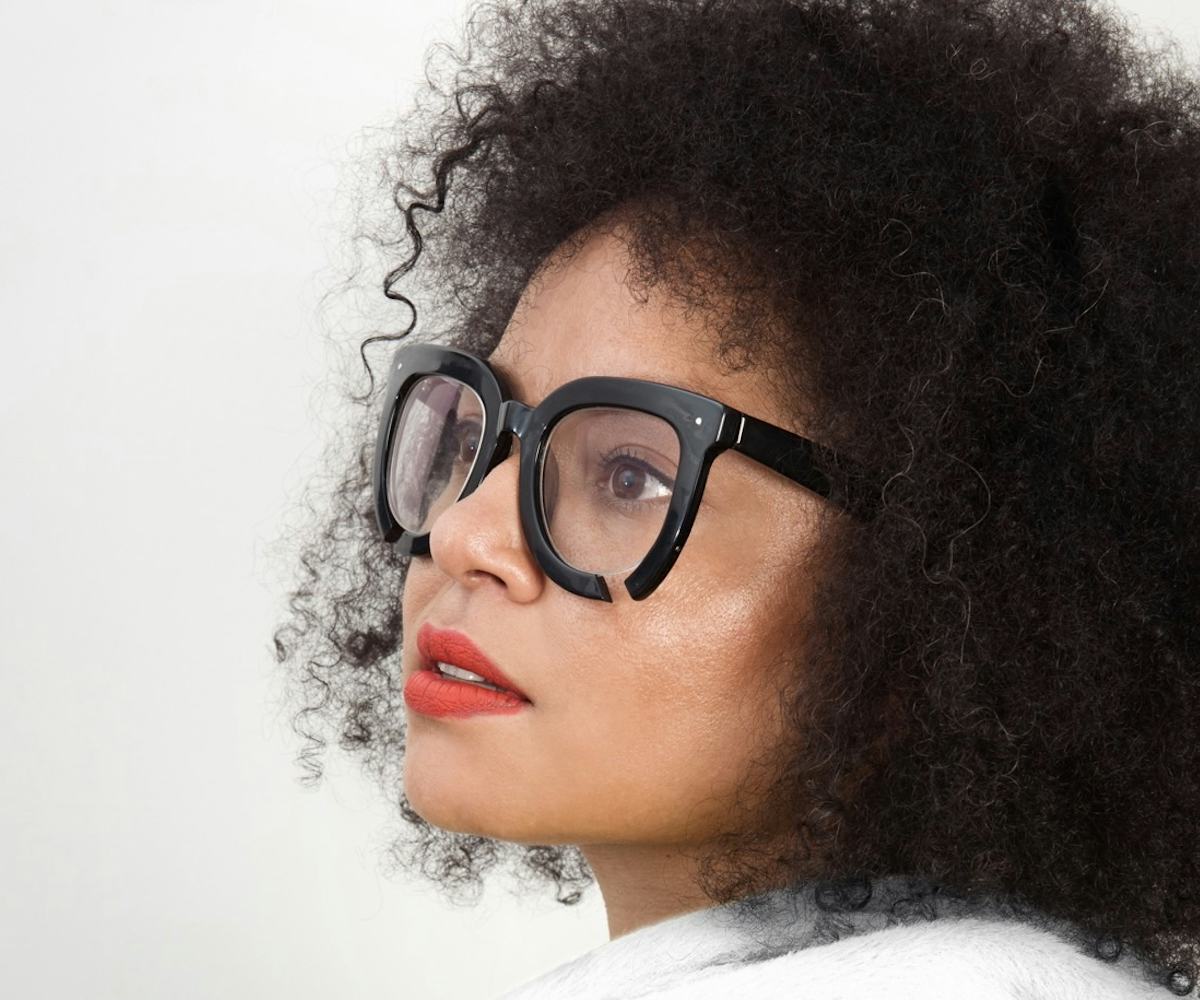 Photo Courtesy of J. Quazi King for Saint Heron.
Meet The Gallerist Carving Out A New Space For Art In Brooklyn
"We Buy Gold" is open now
When you first walk by "We Buy Gold" in the Bedford-Stuyvesant neighborhood of Brooklyn, New York, you don't get art gallery vibes—you get pawn store ones. A semi-large neon sign that reads "Cash For Gold" hangs in the window, and a bar of gold props the door open. That was and wasn't the goal of gallerist and founder, Joeonna Bellorado-Samuels, who shares that there's been at least one man who has walked in hoping to sell jewelry.
"I found [We Buy Gold] to be a name that further complicates itself, it operates on a lot of different levels," she says. "It's a play on pawn shops, and thinking about buying and selling and trading; thinking about art, how we value art, and how it relates to commodity." 
Bed-Stuy, isn't exactly a hub for art, at least not in the "traditional" sense. Bellorado-Samuels, who is also a director at the Jack Shainman Gallery, is well aware of that, having lived in the neighborhood for 10 years. But that's part of the reason why she decided to open a gallery there, and not in a neighborhood already riddled with them. "It didn't make sense to me to go outside of that space," she says. "It's definitely not something that I would be interested in doing in Chelsea, for example. I have no connection to the Lower East Side… It's not an art hub, but it's incredible how many artists live in Bed-Stuy. It just makes sense to have something where we are."
The exhibit "ONE," on display now, features three artists Bellorado-Samuels has been a long-standing admirer of. The works of painter Tokwase Dyson, writer and artist Renee Gladman, and photographer and sculpturist Harold Mendez all come together to "consider the social implications of geography."
The "We Buy Gold" space will act as a place to present exhibits, but will also include commissioned projects and public events in the near future. More than anything, Bellorado-Samuels hopes it helps to start a dialogue "among people who would otherwise travel to other locations and people who would not." The gallery acts as that necessary meet-in-the-middle point for both parties. 
You can visit "We Buy Gold" now at 387A Nostrand Avenue, Brooklyn, New York. Check out a preview of the pieces, and have a look at the roving gallery, ahead.
Renee Gladman, Untitled, Scope
Harold Mendez, let X stand, if it can for the one's unfound (AfterProceso Pentágono) II
Harold Mendez, Untitled (Death Mask)
Torkwase Dyson, Value and Resources (Water Table #10)