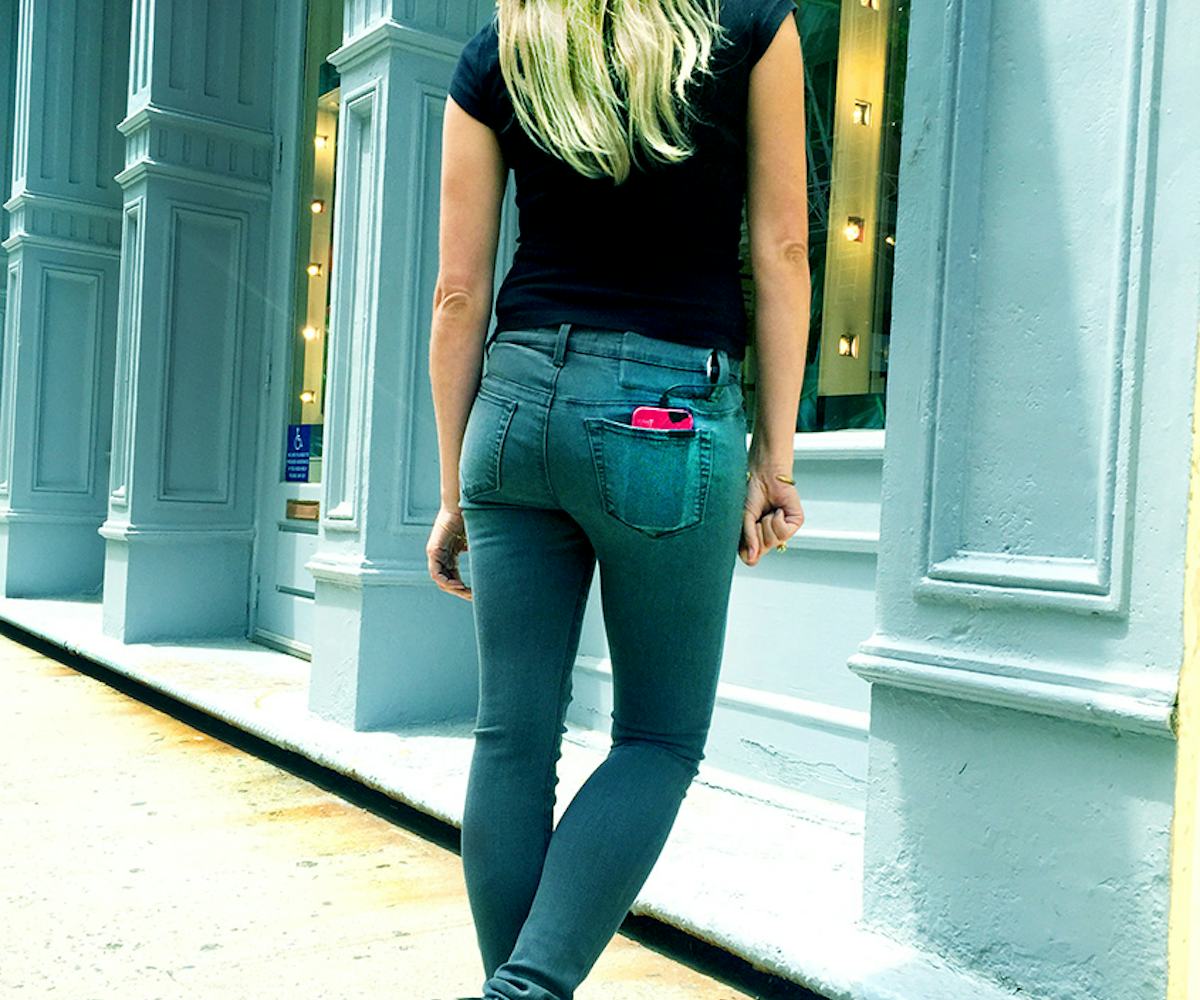 these jeans can charge your phone
say #hello to the future with joe's jeans
It may be 2015, but the state of our technology indicates otherwise. Sure, holograms at concerts are cool, but where are the flying cars? The robot maids? The pizza hydrators? 
Fortunately, Joe's Jeans is giving us a taste of the advanced tech that we crave with #Hello, an upcoming collection featuring denim that can—wait for it—charge your smartphone. Gone are the days of being stuck with a dead phone (and effectively falling off of the face of the Earth), thanks to jeans with patent-pending pockets and battery packs that you can plug into your phone with a detachable USB cord. The packs are only compatible with the iPhone 5, 5S, and 6, so if you have an Android, now's a good time to change that.
Launching this month, the #Hello jean will be available in four washes priced at $189, with the battery packs sold separately for $49 on joesjeans.com and at select Joe's boutiques. Welcome to the future.