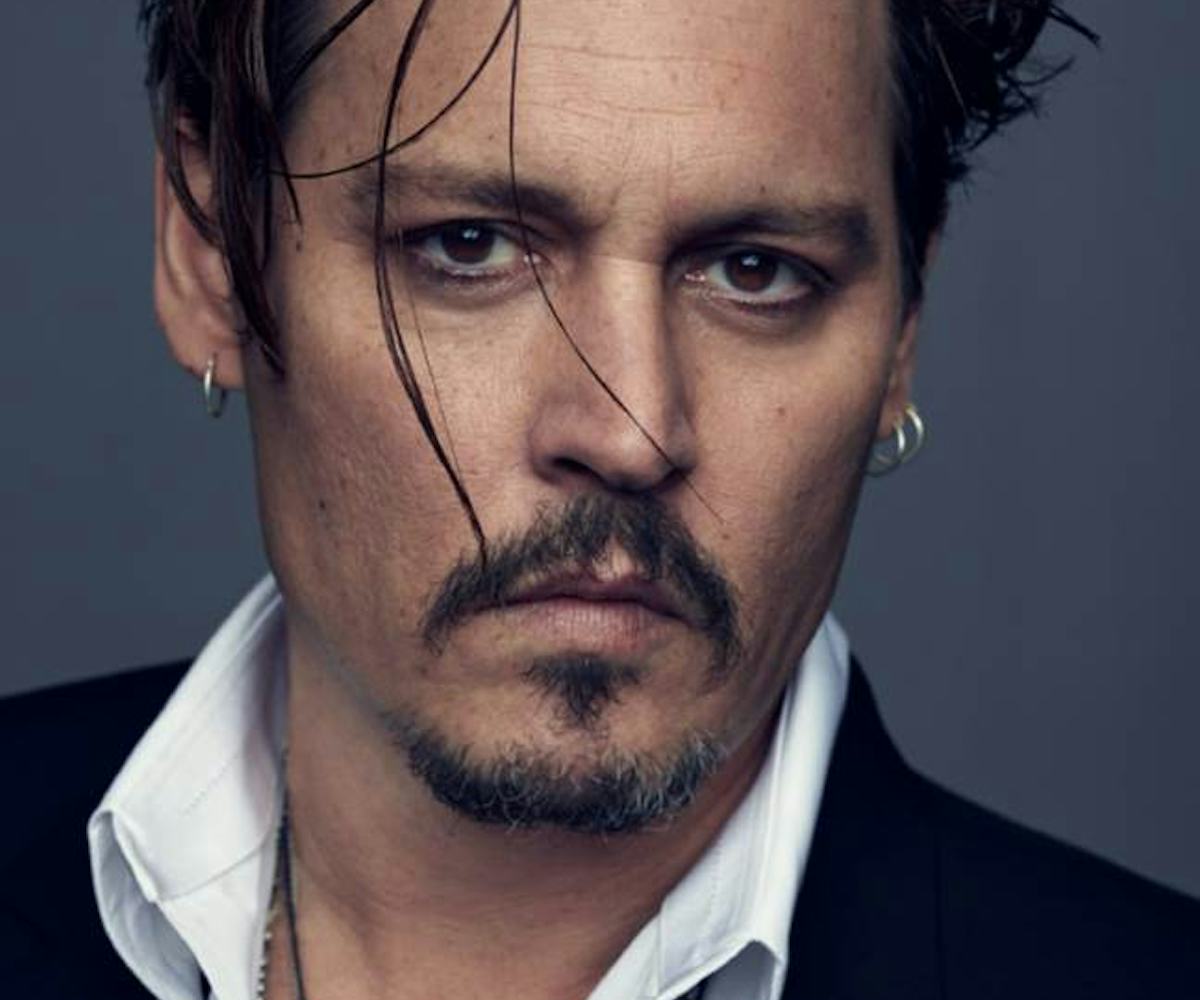 Image via @Dior/Instagram
johnny depp is the face of dior's first men's fragrance in 10 years
are you ready for eau de depp?
While we've rarely spent much time on the issue, we've always kind of imagined that Johnny Depp smelled like Marlboro Reds, sweat, patchouli, and perhaps cinnamon. Others have invested considerably more time pondering the 51-year-old's musk. Whatever the truth, Dior is hoping everyone's favorite pantomime bad boy smells like money.
The luxury brand has just announced that Depp will star in a series of advertisements for its first mens' fragrance line in ten years—the first image from which is glowering at you right above. A statement about the partnership, released via Dior's official
, reads: "The house of Dior is about to reveal a new territory for men with Johnny Depp as its iconic ambassador. Save the date, September 2nd." In this, he would join former Dior faces Jude Law and Robert Pattinson.
The industry buzz is that Depp will be the face of a new custom scent, hopefully one with oaky notes of spiced rum, cardamom, and tobacco. That said, this writer can tell you—as a former wearer of Dior Homme and a former smeller of Eau Sauvage—that at least some of the brand's existing colognes would suit the public persona of the on-screen chameleon and off-screen L.A.-rocker type just fine.
Oh, and if Dior really wanted to exploit Depp's try-anything, wear-anything look and attitude, they'd have him take a shot at marketing their more provocative women's scents—Poison and Dior Addict—for men's use. No joke. As you can see above, he's already wearing their eyeliner.