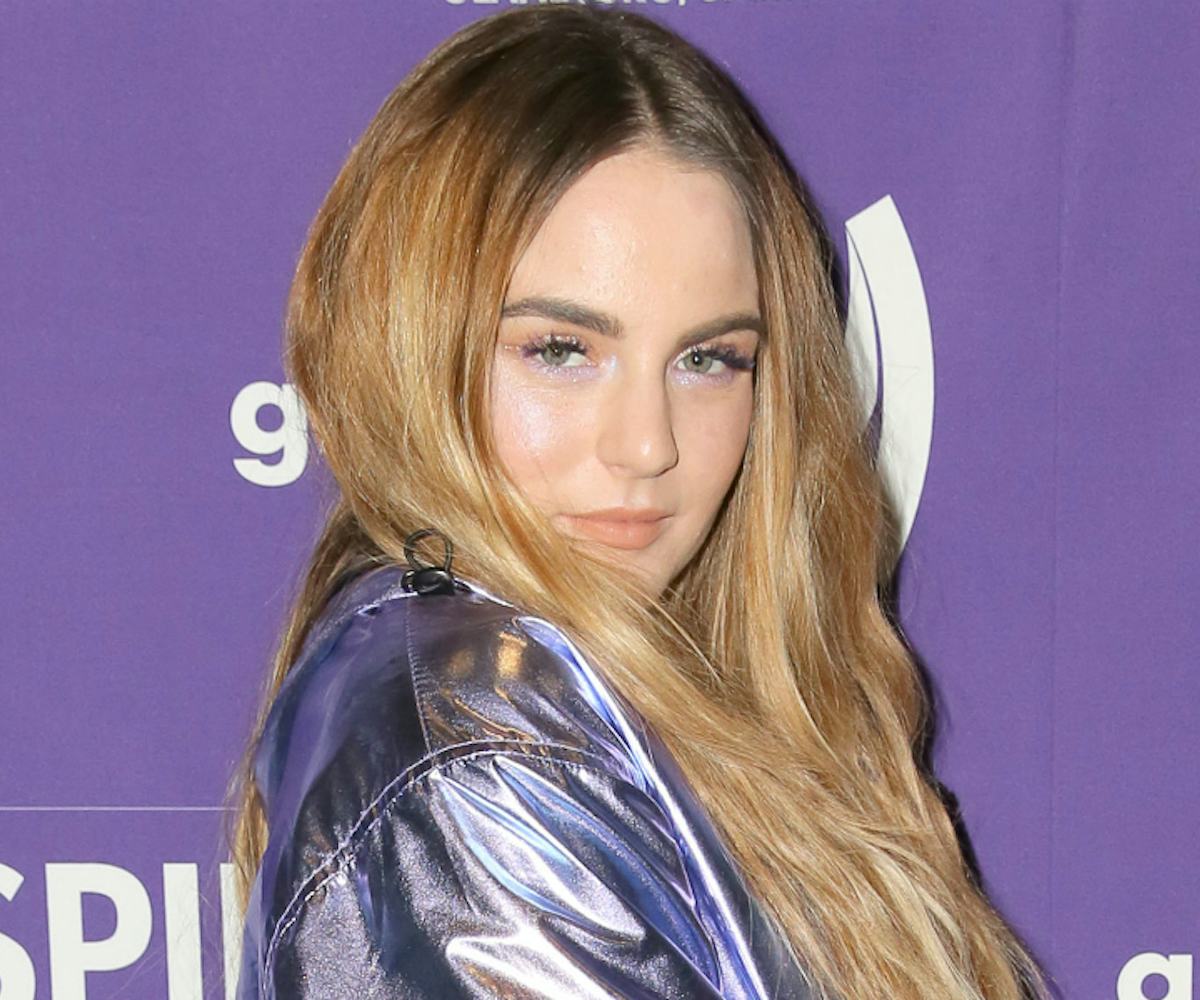 Photo by Rachel Murray/Getty Images
JoJo Says Depression and Anxiety Have Made Her Feel "Unworthy"
The singer opened up about her struggles in an emotional post
JoJo wrote a lengthy post about her experience with anxiety and depression on Instagram. After opening up to People about her parents' battles with addiction two years ago, the singer is now vowing to put self-care first and be mindful of her own mental health. 
"There's no peace inside the anxious mind," the singer wrote. "Sporadically, for years, depression and anxiety have convinced me I'm unworthy of love, patience, (real) self-care, and forgiveness. Made me question if I'm 'good enough' to do anything consistently." She referred to her depression, nicknamed "Burlinda," as "a needy bitch who fuckin hates me (!!)," before making a declaration that Burlinda would not be the reason she didn't accomplish everything she wanted to, now and forever. "In so many ways I've invited her to stick around... feeding her instantly gratifying treats that keep her growing... late night food binges, mind altering substances, gossip, sex, comparing my life to what I see my peers doing on social media, etc. These are good distractions in the moment, but overdoing them and losing perspective on what's real and important contributes to undesired results in the long run."
JoJo will be signing off Instagram for a week to see how it affects her mental/emotional well-being, because, according to her, "Somethings gotta change. And it's gotta start with me." She ended the post with some major shout-outs to her "dream team" and therapist. Read the entire post, below. 
Celebrities have become increasingly candid about their mental health struggles, and it's so important we keep listening. Both Burlinda and the stigma surrounding depression can, as JoJo puts it, "take several seats."