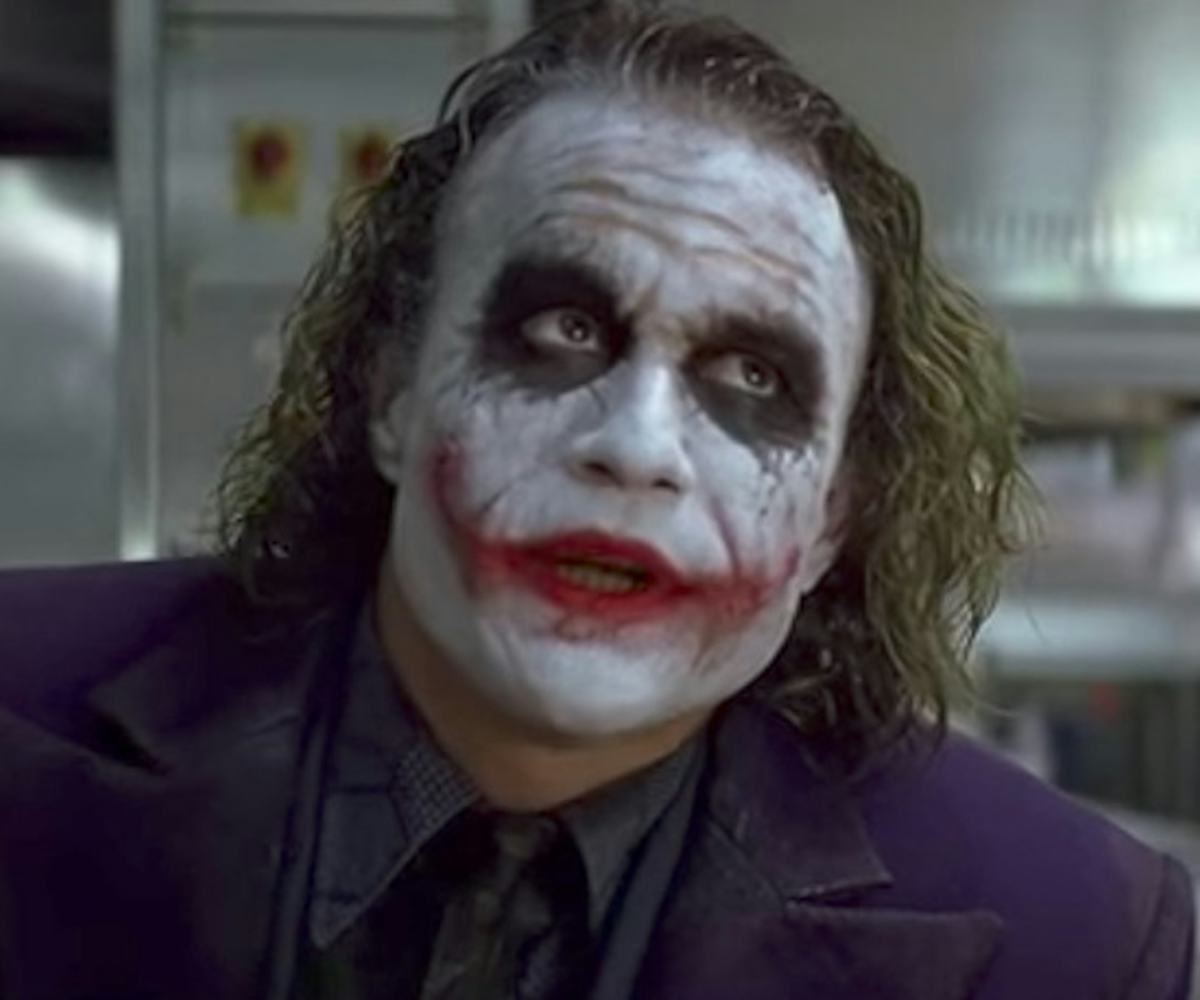 Image via YouTube/DimGol1
Soon You'll Know The Backstory Of One Of Your Favorite Villains
DC comics is working on a new Joker spin-off
DC Comics and Warner Bros. are already working on another Batman spin-off, this time focusing on the twisted origin story of The Joker, according to Deadline. The Hangover's Todd Phillips will direct and co-write the script with 8 Mile's Scott Silver. Martin Scorsese is set to produce.
WB is expanding the DC canon under a new yet-to-be-named banner, creating unique storylines with different actors playing iconic characters in the fictional universe. This will be the first film under that umbrella. 
The intention of this new movie, Deadline reports, is to make an origin story that isn't a part of any other iteration. A new, "possibly younger," actor will play The Joker, who was previously portrayed by Jack Nicholson, Heath Ledger, and Jared Leto. 
We imagine Scorsese's influence will make gritty Gotham City feel less like a DC movie and more like the setting of Taxi Driver and Raging Bull. 
As of now, a release date has yet to be announced.