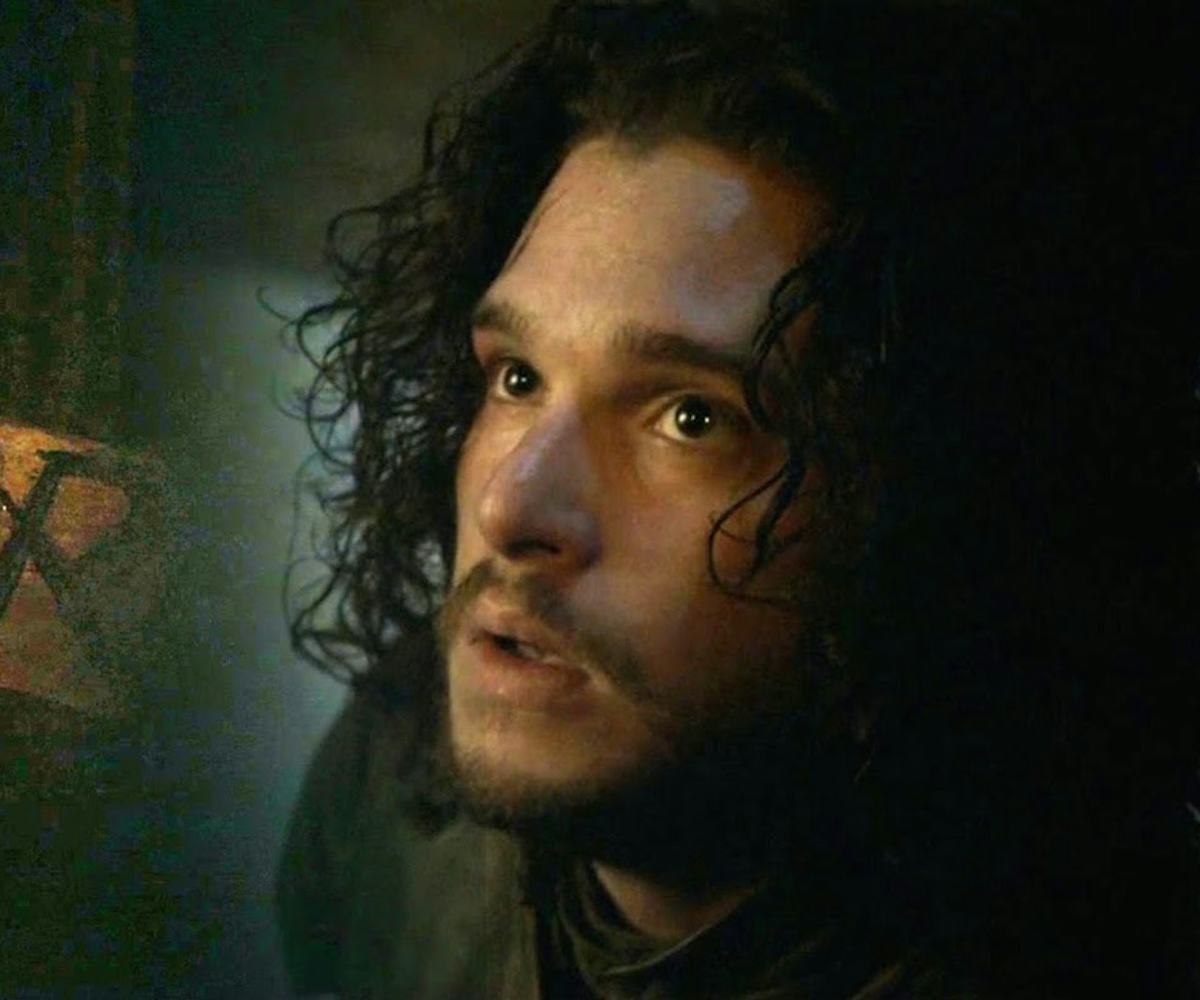 image courtesy hbo
do these pics prove jon snow is alive?
or just that kit harrington really likes northern ireland?
Here's your latest SnowWatch 2015™ update.
Sharp spotters have snapped Kit Harrington—the sexy Portuguese water dog who plays (or played) the recently deceased Jon Snow in HBO's Game of Thrones—landing at Northern Ireland's Belfast airport earlier this week. Click here to see the photos for yourself. This most likely means Harrington is on his way to the Game of Thrones set nearby, where the cast is currently doing pre-filming read throughs. This could be an indication that his character will indeed return to life in the series' upcoming sixth season, something fervently hoped for by fanboys and girls alike. 
Then again, it could mean the absolute opposite.
As Vanity Fair noted, Charles Dance (Tywin Lannister) also returned to the GoT set after his character met a similarly gruesome end in order to shoot a scene featuring his corpse. Harrington could be returning to Belfast to film his glorious resurrection, or to lie still on top of a pile of logs as members of the Night's Watch prepare his funeral pyre. 
Then again, it could mean even less than that.
As videos and set photos have shown, the GoT cast is a tight-knit bunch. It's not hard to imagine Harrington breezing into town to catch up and carouse with former co-workers.
So what's the takeaway for all you SnowWatchers out there? Well, if Harrington spends just a handful of days in Belfast, it's likely that he was just in town for a funeral scene, drinks with friends, or some sort of one-shot reveal to come during the season finale. A short stay means Snow would continue to be dead for at least the majority of season six. If, however, Harrington spends weeks at or near the set, then all signs are go for an imminent return. 
Whatever happens over the next few days, our experts are still forecasting that the character will be back before the series comes to a close in 2017, most likely through Melisandre's red magic.
And so, SnowWatch 2015™ continues. Stay tuned.