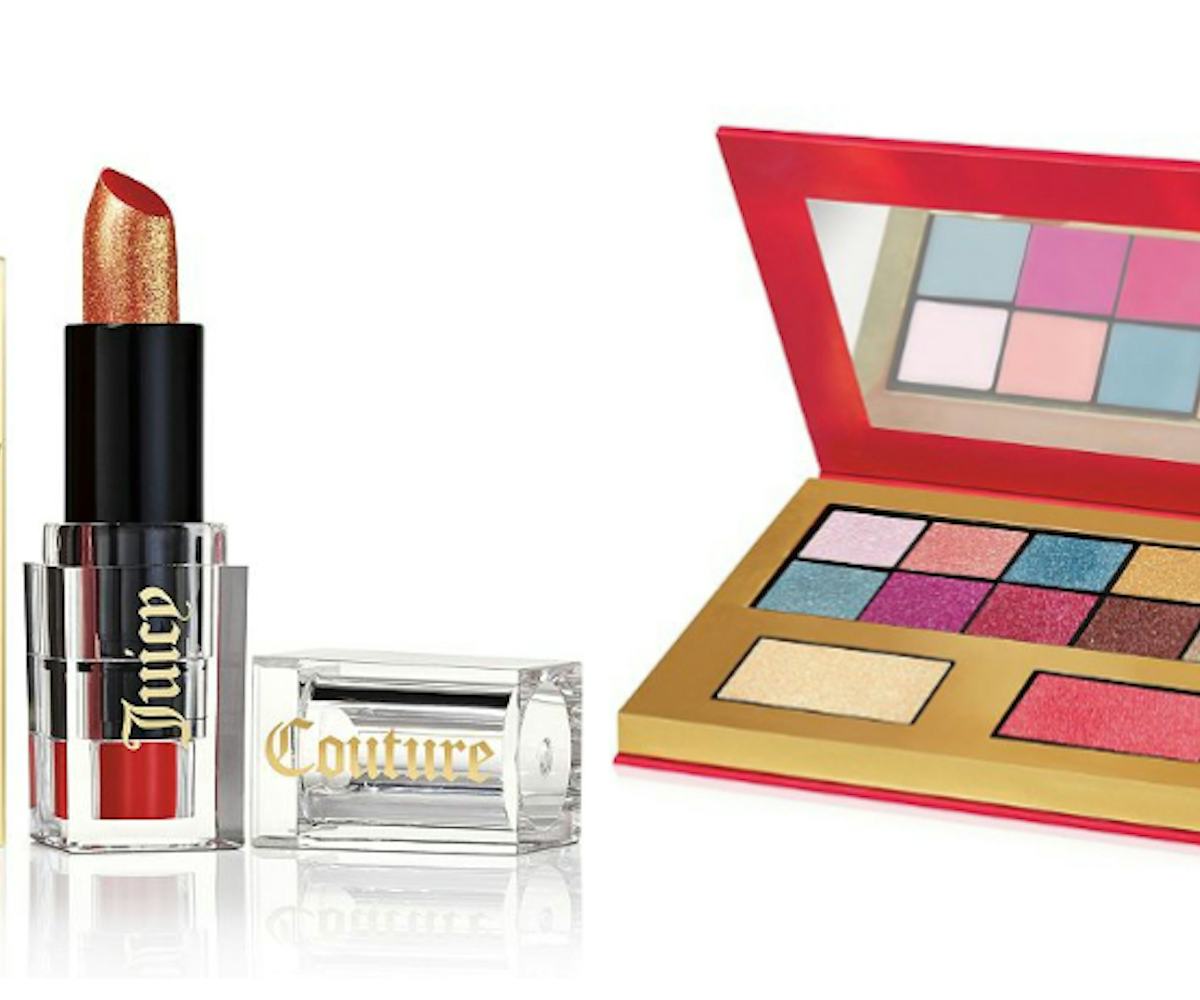 Photos courtesy of Macy's
Juicy Couture Is Launching A Makeup Line
To match your tracksuit, duh
We're excited to announce that it's officially the early 2000s again: Juicy Couture is back, and it's delving into new terrain. Everyone's favorite nostalgia brand is launching a makeup collection.
Harper's Bazaar announced on Wednesday that the Juicy makeup collection will launch in October and will include lipstick, lip gloss, liquid liner, a face and eye palette, and a lip and eye "topper," all packed with glitter. Each product is packaged in a clear tube, with the Juicy logo emblazoned in gold, and priced between $18 and $36.
The makeup collection comes along with the announcement of the brand's new perfume, called Oui, and each product was inspired by the fragrance—although we're thinking the sparkles might have been influenced by Juicy's iconic tracksuits' rhinestone embellishments. No stranger to bright shades, the makeup collection will also bring serious pops of color to your face. You'll want to act fast once the products drop—the collection is limited-edition.
The products will be available exclusively at Macy's and hit stores starting October 1. If you just can't wait, the lipstick and eye and face palette are available to order on the Macy's website now.