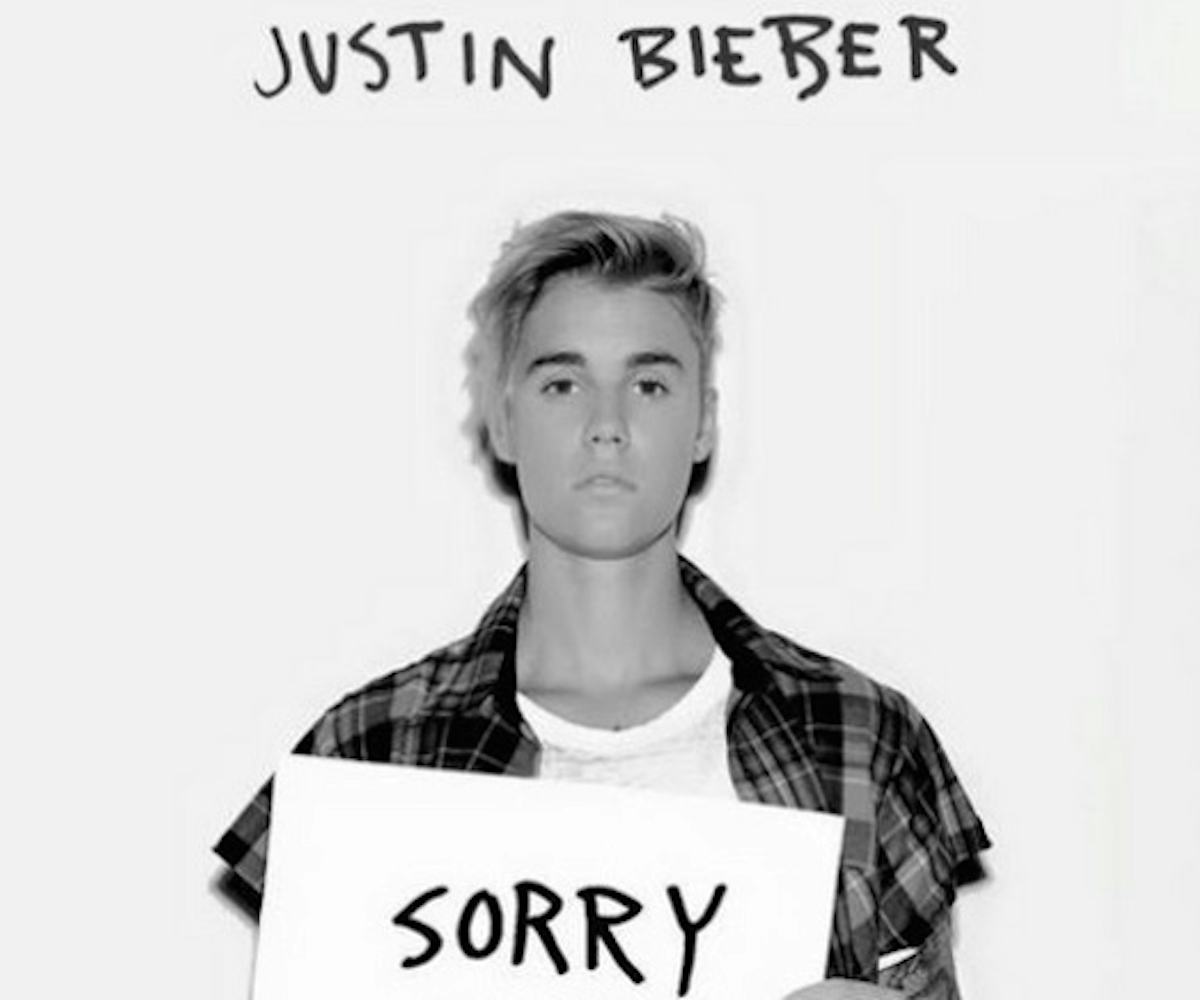 Image via Def Jam.
See Jon Hamm, Lily-Rose Depp, Nick Jonas, & More Perform Justin Bieber's "Sorry"
with jenny slate, ellen page, chloë sevigny, etc, etc, etc.
If you think about it—and we're asking you to—Justin Bieber's "Sorry" is one of the more truly touching monologues of recent months. Yes, yes, it's technically a song. In the hands of the right actor, however, it becomes a beautiful (if somewhat overbearing) piece perfect for any dramatic stage or movie camera. That, or it's an incredibly emo collection of paragraphs perfectly made for comedians to tear into.
Proof positive is this video created by Vanity Fair featuring the talents of (deep breath here) Jon Hamm, Lily-Rose Depp, Natasha Lyonne, Nick Jonas, Jenny Slate, Ellen Page, Chloë Sevigny, Maya Rudolph, Judd Apatow, Jesse Plemons, Bryce Dallas Howard, Elisabeth Moss, Allison Janney, Kate Beckinsale, Octavia Spencer, John Legend, Greta Gerwig, John Krasinski, Don Cheadle, Gabrielle Union, Thomas Middleditch, Zoisa Mamet, Rebecca Hall, Kathryn Hahn, and Arnie Hammer. We're sure we missed a few, too. Sorry, we must have lost count.
While each performance is a beautiful jewel, interesting and precious in its own way, we're partial to Slate's particular delivery. Imagining Justin Bieber as your aunt Joanie just works somehow.